A-Twitter about Mary Jane's multiple personalities
Hey, Ped fans, do you use Twitter? Well, now Ped does, too! So, if you want to be the first to know when we receive new styles or put something particularly wonderful on sale, follow us at http://twitter.com/PedShoes. 
Speaking of wonderful, last week we opened a box from Spain and found one of our all-time favorite Chie Mihara styles: the Jane!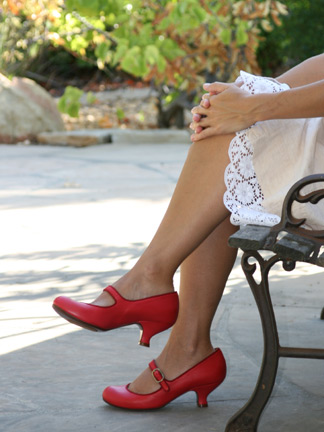 Ay caramba, this beauty is so many good things all at once—retro, glam, practical, sexy, and demure. Not to mention comfortable. (And, needless to say, we love a red shoe!)
It also got us thinking about all the variations on the classic Mary Jane that Ped carries, each with its own personality and charm. So, meet a few of the girls:
The Trippen Tidy from Germany walks around town with an edgy and sophisticated European flair.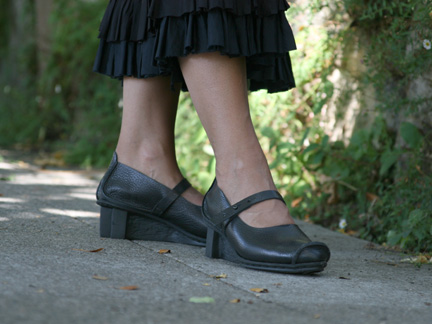 Cushioned by a cross-shaped wedge, she's equally comfortable being all-business or going casual. This Mary Jane speaks in an unforgettable accent that we at Ped HQ could listen to all day.
Then there's her sweet Portuguese cousin from Giraudon: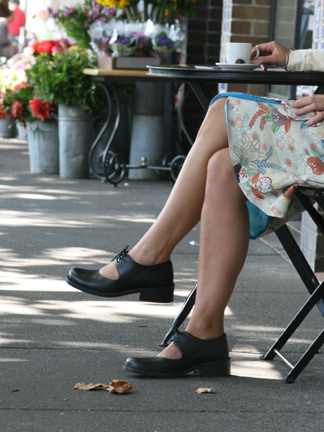 The lacing on the cross-strap is what makes this shoe so charming. And the Giraudon Mary Jane is the best companion when you need to run a gajillion errands. She's also fun to hang out with over Sunday brunch at a cafe. 
Meanwhile, Cydwoq's Carry is a Mary Jane with the heart of an artist: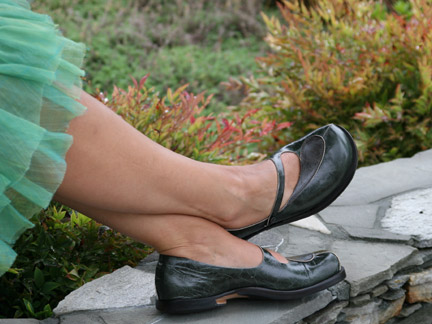 The way the positive space of the leather appliqué on the toe echoes the negative space of the cutout formed by the strap is a treat for the eyes! Lovingly designed and handcrafted in California, this gal is a head-turner but so relaxed about it all! The Carry's beauty, just like the other Mary Janes', is more than just superficial—her construction and sole make her beautiful inside and out.
Finally, we love a Mary Jane with a flair for color, like the Chie Mihara Bas: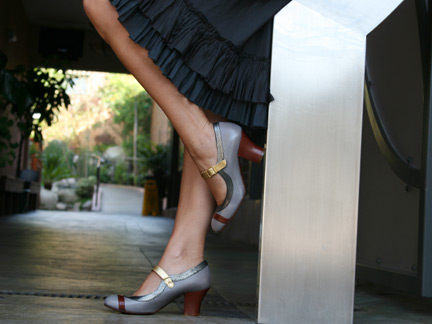 That's some serious sass! But this stunner is surprisingly versatile and adds 'zazz to almost any dressy outfit on any occasion.
Mary Jane, you truly are every woman's best friend!
Tags: Chie Mihara, Cydwoq, Giraudon, heel, mary jane, shoe, Trippen