Become an oxford scholar!
At Ped, we have a long history of loving the traditional oxford. You can't beat a classic lace-up that never goes out of style! So, we're amused but also delighted that this season oxfords are THE shoes to have—the sexy schoolgirl look is definitely in! (Should we thank Gossip Girl?) The wonderful thing about the trend, though, is that after it's come and gone, the timeless oxford will still be as sophisticated as ever.
So study up on all the different oxfords we have at Ped—no matter which you pick, you'll end up on the honor roll, graduating summa cum style! Below are several of our favorite lace-ups this season.
For gals who love a heel, Chie Mihara will have you looking both demure and too hot to handle in the Cibeles: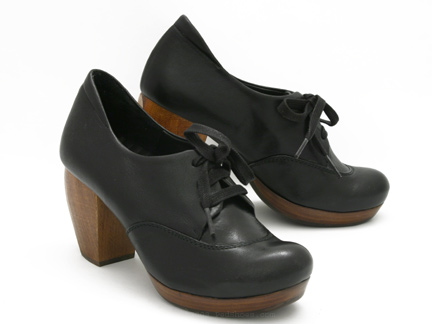 We are crazy about the way Chie's paired a 3″ chunky wooden heel with a clean-lined oxford in black leather. Classic marries funky, and the result is one gorgeous shoe! Sass it out, sisters!
Another heeled oxford from our gal Chie is the eye-popping Ganz: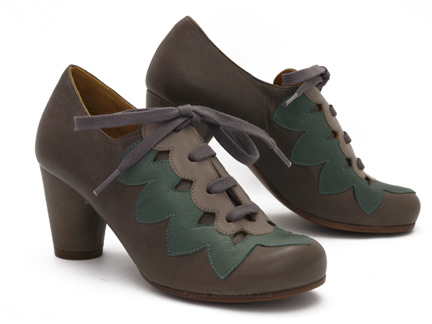 Ms. Mihara always works magic with the way she cuts and combines leathers. The teal and grey appliques are so unexpected and pretty with the taupe body and lilac laces!
Speaking of working magic with leather, Cydwoq knows exactly how to cast a spell: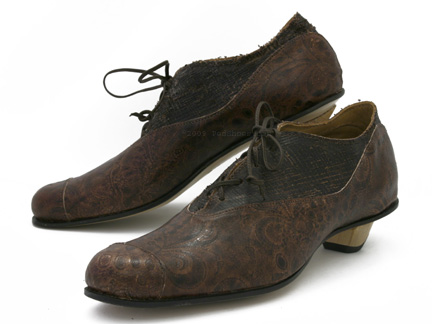 Every time we look at the Recess oxford, all we can say is, "Wow." The combination of the brown floral-embossed body of the shoe with the black antiqued leather where the laces come together is visually stunning. And the perfectly placed wooden heel—well, that's just bonus. Oxford goes arty!
For you Ped fans who love a flat, Cydwoq has your oxford number: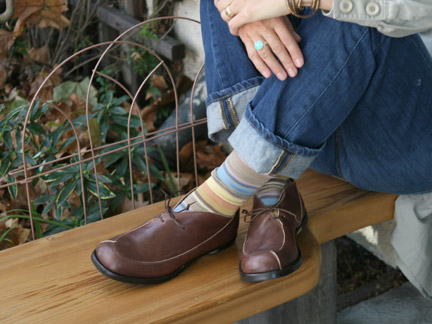 This Plot Oxford is such a practical shoe, but that doesn't mean it's not edgy and fun. Who says an oxford has to lace up the middle?
Clearly, Cydwoq's Rafi has enjoyed taking the traditional oxford into modern territory because here's another winning design he delivered to Ped this season: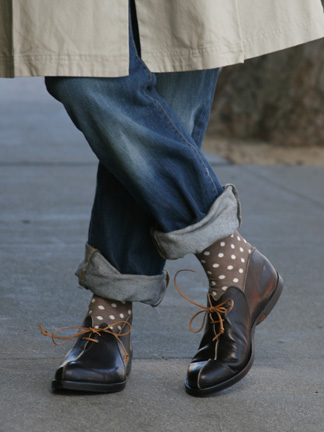 Don't you love the Set's minimalism? Just the basics, ma'am! And who couldn't use a go-to black oxford, especially one that looks so terrific with patterned socks and striped tights (think about it)?
Here's a Ped haiku in honor of our affection for the oxford:
Laced-up and bow-tied
Oxford, you are a classic
Forever stylish
Tags: Argila, black, brown, Chie Mihara, Cydwoq, Cydwoq Vintage, flat, heel, leather, oxford, shoes, wood heel