Three words you long to hear: PED SUMMER SALE!
Of all the words that rhyme with kale, gale, and tale, we suspect your favorite is "sale"! (It's definitely ours.) There's nothing more refreshing on a hot summer day than that four-letter word—it's like a rainstorm that cools things off and leaves the air smelling sweet. Although we're not exactly twiddling our thumbs while Dayna's away, we thought we'd juice things up by marking a few things down! So, we've made it even more fun to amp up your warm-weather wardrobe with Argila, Chie Mihara, Coclico, and Giraudon.
Behold just a few of Ped's summer sale treats:
The color of Argila's Harper sandal reminds us of clear Caribbean waters. We love the femininity of the softly gathered leather and gentle curves of the design.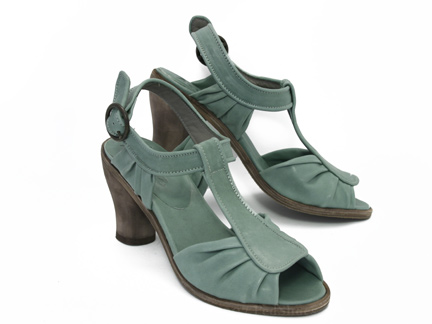 Beautiful at $364, it's now even lovelier at $291.20 $239 (that's right, things are getting sweeter by the day).
We're head over heels for Chie Mihara's Rula's retro-licious vibe. The cutwork and stitching on this easy-to-wear wedge are truly dazzling.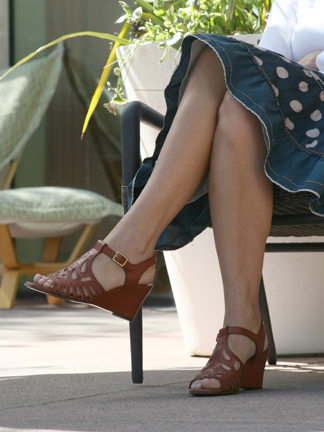 $358 no more! It's now $286.40!
When you really want to turn heads, simply slip on Coclico's Mussel platform sandal in poppy! ZING! Instantly, every eye is admiring your cute feet walking down the street!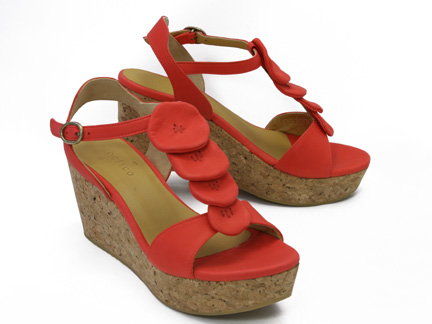 Zesty when it was $352, it's irresistible at $281.60.
Have you ever fantasized about hanging out in Paris in the 1920s? If so, Giraudon's romantic Hemingway is right up your alley. Suitors are sure to vie for your heart when you wear this flirty, vintage-inspired beauty!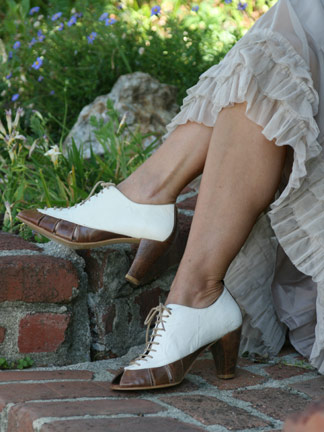 It's original price of $282 is a thing of the past. Say hello to thoroughly modern $225.60 $199 (the cat's meow)!
These tasty temptations are only the beginning of the summer sale feast we've laid out for Ped fans. Enjoy!
Tags: Argila, Chie Mihara, Coclico, Giraudon, heel, sale, sandal, sandals, summer, wedge