Argila lights our fire!
At Ped, we're always on the lookout for those rare designers who adhere to socially and environmentally responsible practices while making beautifully crafted items with scads of style. So, we went right over the moon when we discovered Argila, a wonderful shoe line featuring beautiful leathers and meticulous workmanship produced in designer Pep Monjo's hometown of Menorca, Spain! We first introduced Argila to the Ped lineup last spring, and now we're back with round two for fall. Let us just gush for a minute because these shoes and boots are truly something special!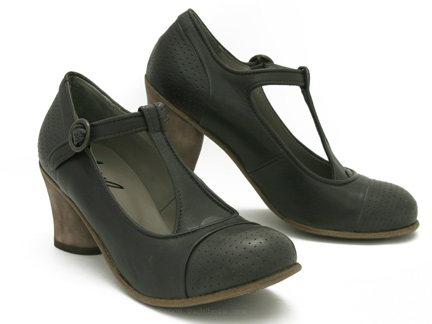 Argila's Maya is the holy grail of women's shoes—a comfortable heel that's conservative enough for the office but still lets you express your individuality (because who wants to be a corporate cog?). The leather is such a rich smoky grey, and it goes with absolutely everything. The t-strap is a classic style, but the details set this beauty apart, from the perforated leather at the front and back to the suede-wrapped heel to the circular buckle at the ankle. We can't stop sighing.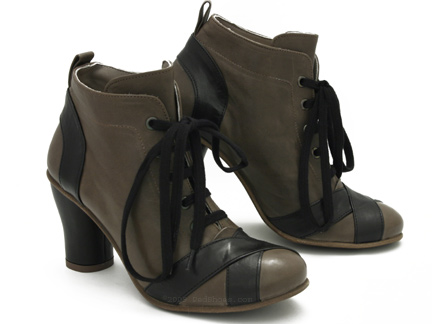 Maybe your career let's you be a little more badass—or maybe you like to shed your work clothes and get your ya-yas out after hours! If so, look no further than the Argila Katrine. This rockin' ankle boot will make everyone around you catch their breath—it's that stunning! We love the way the black leather suggests just a hint of bondage with the way it crisscrosses the taupe boot.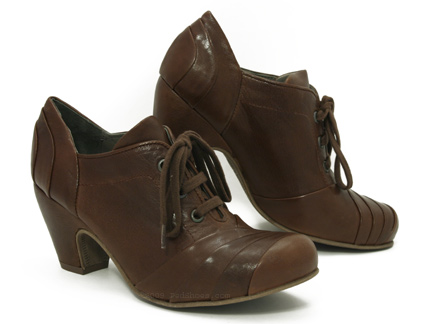 Speaking of beautifully cut leather, Argila's Sadie is a veritable work of art with the way its chocolate leather radiates at an angle across the toe box and arches over the heel. It's got a vintage feel but is thoroughly modern (check out the beautiful line of the heel). The schoolgirl look was never sexier!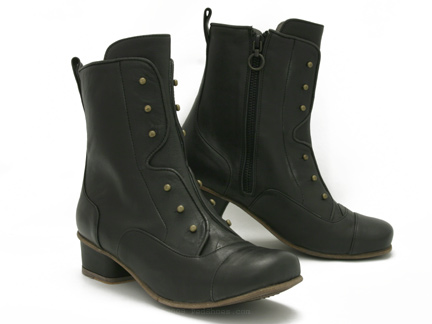 Finally, Argila's Josephine boot is perhaps our favorite black short boot of the season (although, admittedly, there are a lot of other beautiful ones at Ped). Again, it's Argila's attention to detail that sends this knockout over the top. We are especially smitten with the lace-less brass rivets running up the front of the boot—so very cool!
Such smoldering styles coming out of Spain! Argila es muy caliente!
Ped fans, don't forget there are just two days left in Ped's Bag Sale. Tote one of our Cydwoq, 49 Square Miles, or Jutta Neumann lovelies away while you can because they're back to full price after August 19!
Tags: ankle boots, Argila, boots, fall, heels, lace-up, office, shoes, Spain, t-strap