Monday, October 6th, 2014
Fall is in the air, so zip up this week's Sweet Treat, the Trippen Raven, and play in the leaves! To receive 20% off this beautiful be-seamed bootie, simply click "be sweet to your feet" at the bottom of the box on the left of most Ped pages, which will whisk you to the Raven with the "Sweet Treat" designation. Then add your size to your bag, and like magic, the discount occurs automatically at checkout!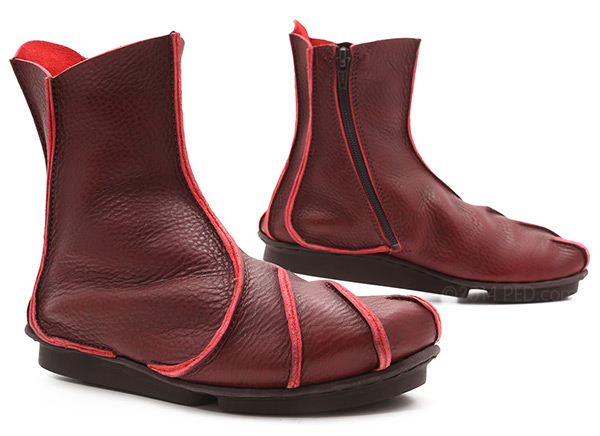 Rave on in red boots!