Thursday, September 11th, 2014
Did you know that every week Ped offers a little something special to those who are wise to our ways? Look at the bottom of the box on the left of most Ped pages (click here for an example). See that golden "be sweet to your feet" looking cheerful down there? Mouse over it. Ta da! Like magic, it changes to "sweet treat"! (By the way, on Ped's opening page, "be sweet to your feet" is smack in the middle near the bottom, just above the grey bar.)
"But what does that mean?" you may wonder. Well, when you click "sweet treat," you are transported to a special Ped item with the "Sweet Treat" designation in red below the name of the style. Then all you have to do is pop your size into your bag to receive 20% off automatically at checkout! How cool is that?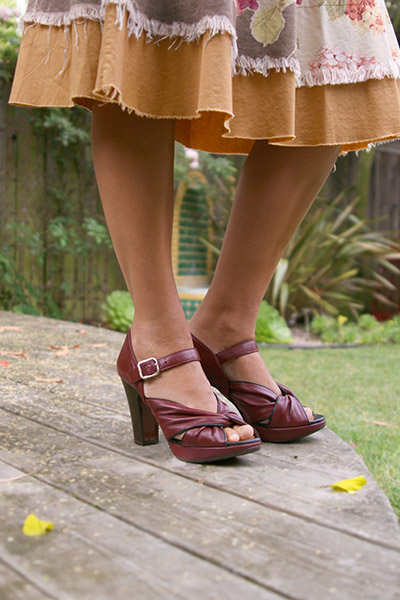 This week's Sweet Treat is the knockout Chie Mihara Turn! (Yes, we *did* link to it for our example above–you are fast!) So: 1) Find and click "be sweet to your feet." 2) When you land at the Turn with the red "Sweet Treat" designation, add your size to your bag. 3) Receive 20% off the Turn automatically at checkout!
The Sweet Treat changes every seven days or so . . . (admittedly, some weeks we're a little slow on the uptake). Perhaps that gorgeous pair of Fiorentini + Baker boots you've been drooling over or that cool Cydwoq bag that's been calling your name will suddenly be 20% off! So, don't forget to check the Sweet Treat every time you visit the Ped site. You never know–it just might be your lucky day! Sweetness is as easy as 1, 2, 3!