Monday, August 10th, 2015
As delicious as we find Summer here at Ped HQ, it's a welcome treat when our fall styles begin to arrive at the warehouse! It seems like forever since we placed our orders, so opening the boxes leads to a whole new round of oohing and aahing.
And no designer here at Ped gets more OOOHS and AAAHS than our lovely Spanish friend, Chie Mihara, who has once again outdone herself for Fall 2015! Her feminine creations, filled with whimsy, make us smile over and over again! Given what a scorcher this summer has been, it's lovely to imagine brisk fall days and what we might wear with this shoe or that! Try it yourself with this taste of Chie Mihara's fall feast!
Let's begin with Ms. Mihara's new Frias: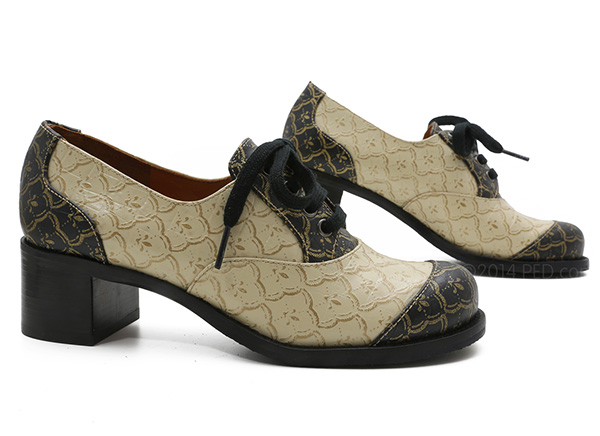 Sweet chutney sandwich! Chie made us swoon when we opened the Frias. Her choice of black and gold leather is embossed with a gorgeous chic-yet-subtle design which states its style with a wink rather than a yell.
Next up is the Chie Mihara Fady: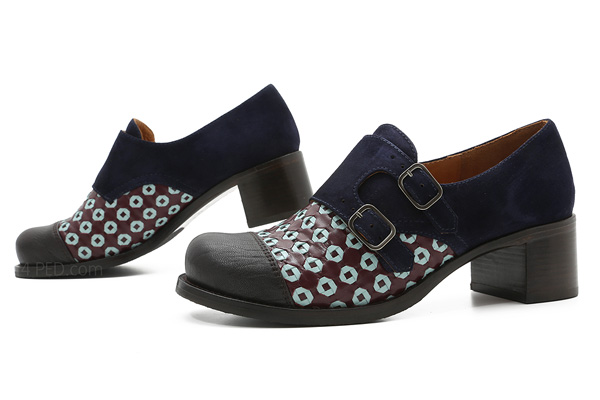 The dawn-to-dusk style of the Chie Mihara Fady is at home from Brooklyn to Barcelona! And with a padded footbed, rounded toe and 2″ heel, your feet won't fade as evening turns to night.
Looking for something with a pinch less height? say hello to the Chie Mihara Buddy: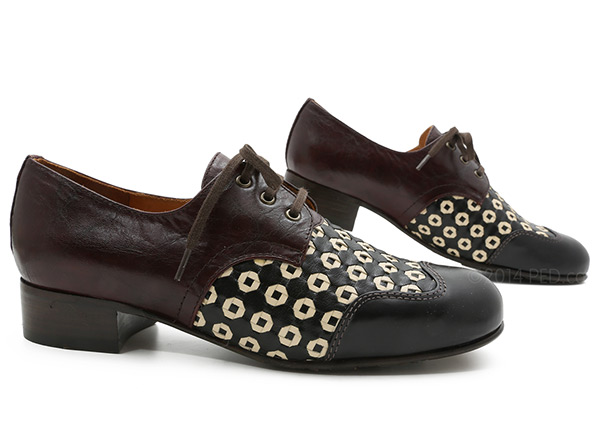 Buttery soft, lustrous brown leather? Check. Classic style with a hint of sass? Check. All day walkability? In spades. And speaking of cards, another style that's sure to win Hearts is the Chie Mihara Jan: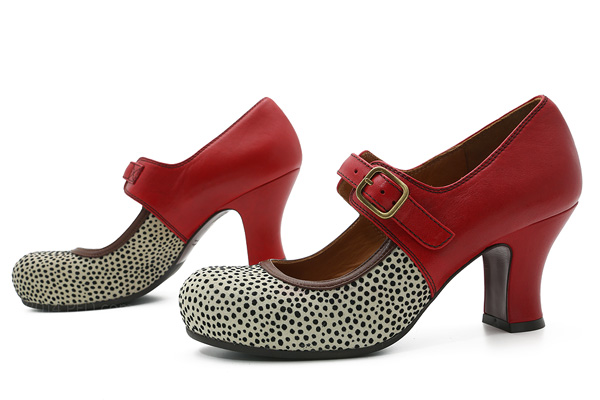 Jan's oh-so-feminine feeling is easy to rock because of a lifted footbed, yielding a simple 2.5″ heel height. And the speckled cream, red and black leather contrasts are sure to catch the eye of that special guy. And what could be better than that? We have this beauty in two colorways!: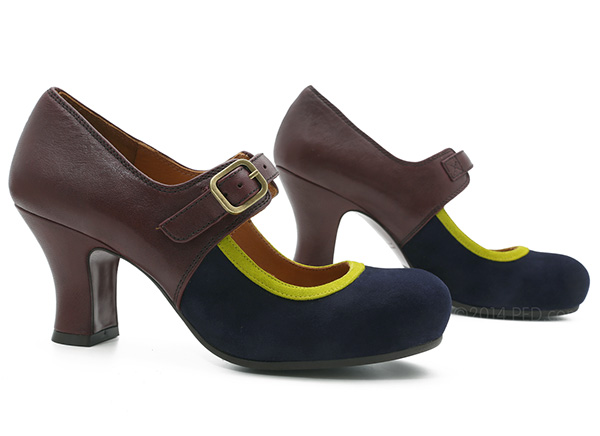 Are you starry-eyed yet, imagining how you'd look and what marvelous adventures you'd have in Chie Mihara's latest designs? Well, the above stunners are just the beginning of all the Chie Mihara gorgeousness awaiting you at Ped's main site! Why resist? Go ahead and fall for fall!