Thursday, August 7th, 2014
Whoa, wasn't it yesterday that it was mid-May? The summer feels like it's zooming by in overdrive, Ped fans, and just around the bend, autumn will be upon us with chilly nights and changing leaves.
Honestly, we love the latter–yellow, orange, and, especially, red leaves make it worth waving goodbye to summer's green. And what looks good on branches looks good on your limbs, too. We love red shoes any time of year, but even more so during fall. Here are some of the reds at Ped for the upcoming season:
A perfect shoe for strolling through the rest of summer and then kicking up the leaves in fall is the Trippen Poppy: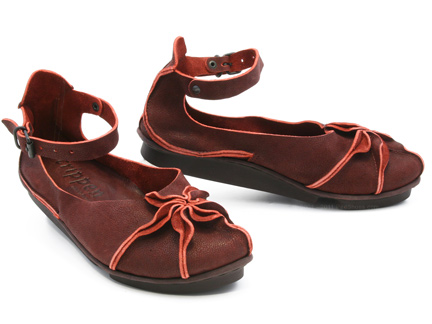 The flower on the toe is the star of the show, but the ankle strap adds sex appeal to this comfortable flat, making it red hot and ready!
If you need something dressier (but just as comfortable), consider Cydwoq's wine-colored Calamity: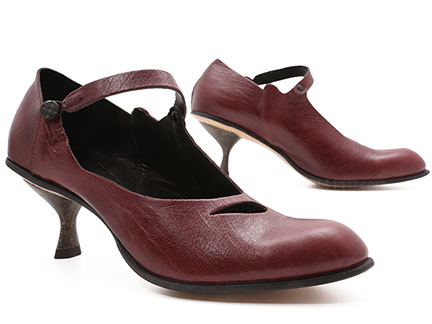 The red is rich yet understated, so the Calamity plays well with lots of things in your closet! We love all the subtle curves in the design, including the teardrop cutout.
For those of you who prefer to go bold when you go girly, get an eyeful of Chie Mihara's flirty red Geraldine: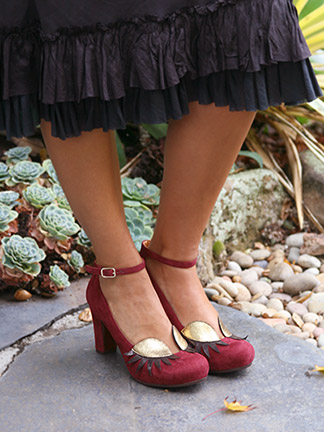 Fun and unabashedly feminine, this suede heel winks at your admirers with gold leather lids and black leather lashes!
As soon as the air gets crisp, boots become frequent fliers in our daily dressing. Put some red in your tread with Cydwoq's new Pitstop: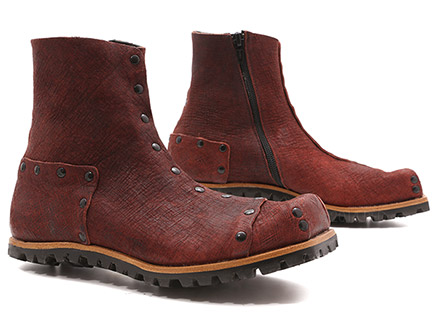 Between the textured ruddy leather and the all-rivet construction, we don't know which we love more! Plus, the Pitstop's Vibram lug sole means you can wear this boot out and about, no matter what the weather!
Another eye-popping red boot with details to make your fans ooh and aah is Trippen's Raven: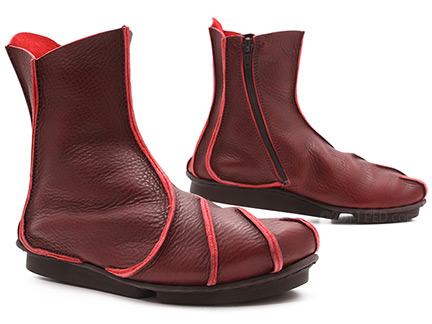 Trippen has the art of exposed seams down to a science! You'll spark conversations wherever you walk in this sculptural beauty.
Like your boots with a dash of height-enhancing heel? Take a gander at the gorgeousness of the Fiorentini + Baker Nelly: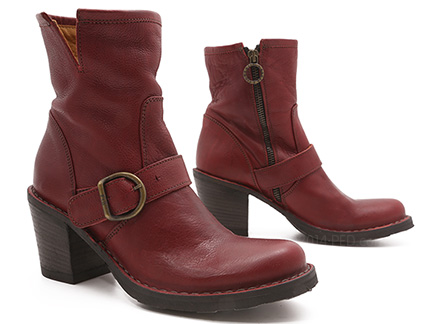 The 2.5″ stacked-leather heel makes this buckle-strap boot extra badass! When you zip up the Nelly, everyone will know who's in charge!
Of course, if you really want to pull out the stops and wear all the colors of fall–including red!–step into the sexy Cydwoq Involve: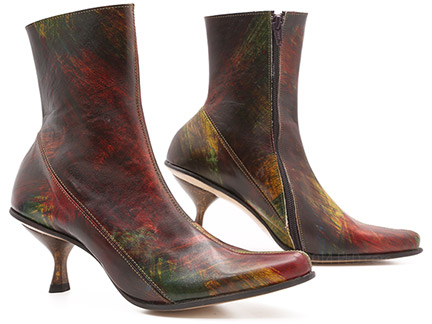 Say it with us: "WOW!" The hand-painted "Picasso" leather, which has a subtle metallic sheen, is truly a work of art! What a beautiful way to walk into chilly days!
So, get ahead in red, and add your own color to fall!