Thursday, April 17th, 2014
Ped fans, have you taken a gander at all the beautiful socks we've recently received from Antipast and Bonne Maison? They are really something this season!
We realize embracing the socks-with-sandals trend is a stretch for many of you, but these sock-tastic designs really deserve to be seen! Plus we love the vintage sweetness of the look!
So without further ado, here are several ways to give your saucy socks air time!
The Argila Rosa is a lovely and understated neutral sandal on its own, but add some striped socks and KAPOW! Suddenly, it's no longer shy but still oh-so chic!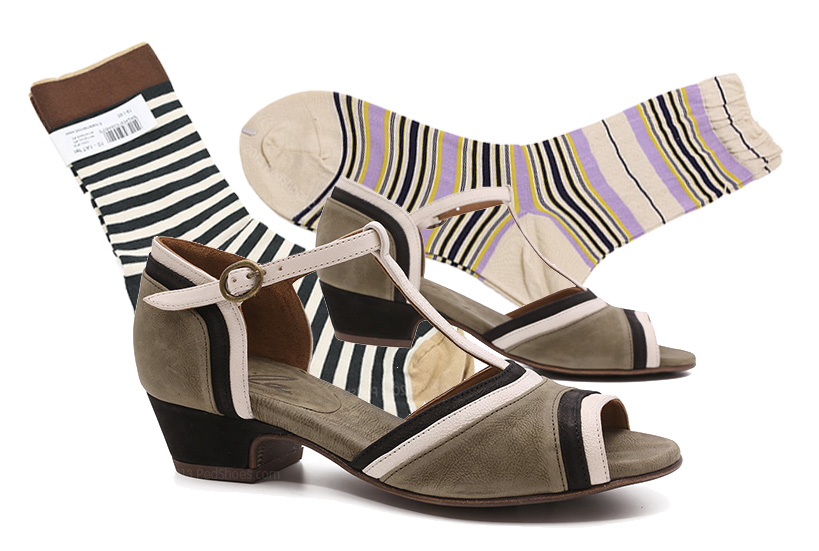 We love the Rosa with both Bonne Maison's Calm Stripe Socks in Grey/Khaki and Antipast's Beach Stripe Socks in Ivory! Talk about pizzazz!
One of the prettiest shoes in the Ped house this season is Chie Mihara's Amor. Why not take its femininity in a whimsical direction by adding even more flowers?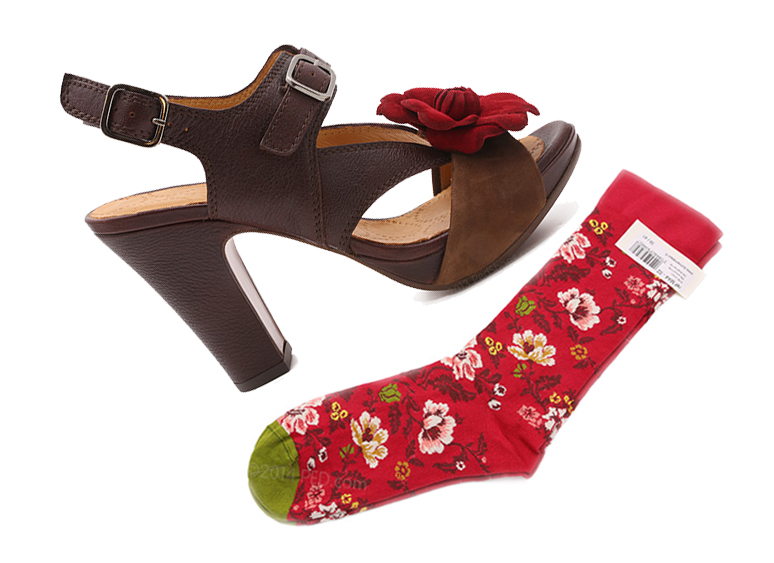 Bonne Maison's Brocade Socks in Geranium Red offer a whimsical way to take the Amor's sexiness in a new direction! (The green toe is especially fun peeking out from under the Amor's rosette.)
Another unabashedly sexy sandal is the Coclico Shae. Give it a different twist by wearing it with Antipast's Bubble Socks in Khaki, or go for full-on fun by pairing it with Bonne Maison's Flamingo Socks in Honey.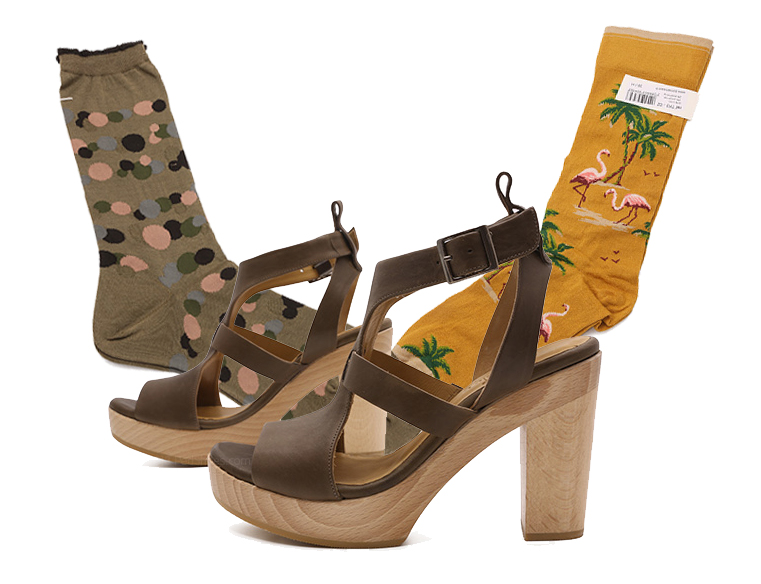 Everyone will admire your bold style (and wish they knew how to look so edgy and cool)!
If you prefer wearing socks with a closed toe flat, but still want to show off, here are a couple of ideas for jazzing up the Cydwoq South!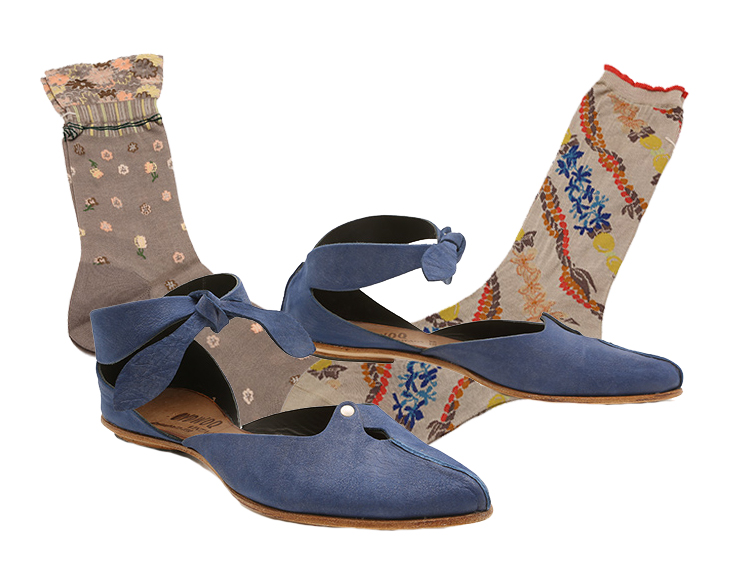 If you're feeling sweet and girly, tie up the South over Antipast's Bouquet Sock in Beige. Feeling bolder? Then make it a luau with Antipast's Lei socks in Beige!
Another skip-around-town style that looks terrific both barefoot and with socks is Fiorentini+Baker's Leda clog!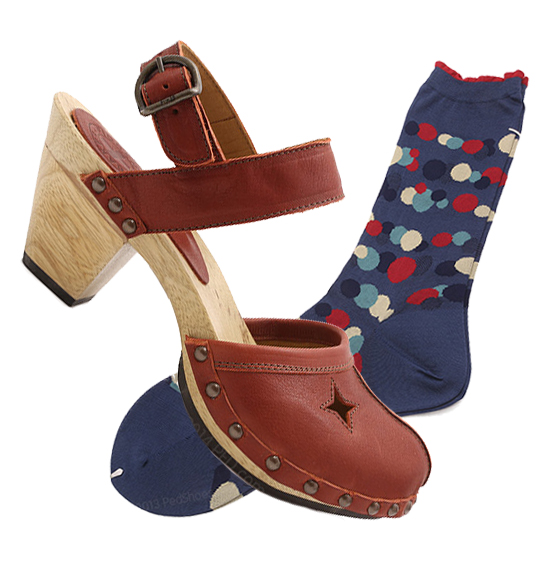 Add Antipast's Bubble Socks in Blue, and it instantly gets a jolt of juice! The bubbles look great effervescing through the Leda's star-shaped cutout!
Many other possibilities for sassing up sandals with socks await you at Ped's main site. So open your mind to summery socks with sandals and frocks!