Monday, December 9th, 2013
Ped fans, you may not think of us as a "one-stop shop," but if you have daughters, mothers, aunts, sisters, or simply female friends you want to make smile this season, we're confident of the pleasing power of Ped presents! Here are just a few ideas to brighten your favorite gals' holidays:
When you're mystified by your recipient's size, there's no need to scratch your head. Simply give her something toasty to wrap around her neck, like Ben Alder's Edinburgh Scarf: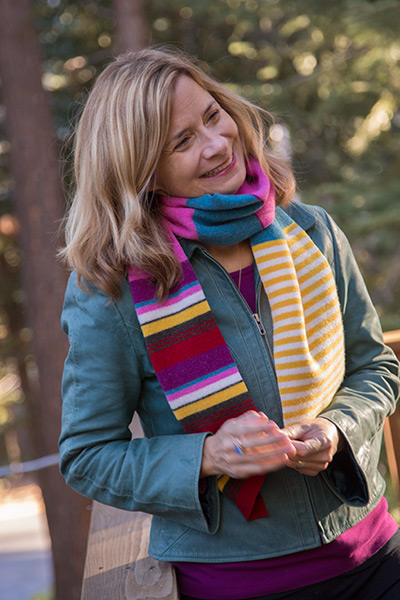 Such stripe-tastic fun, this soft scarf is knit from the finest Scottish new wool! One size makes everyone look stylish! We're in love with this smashing Blue/Lemon/Fuchsia version, but Ped also offers the Edinburgh in three other great color combinations!
Word to the wise gift giver: Ben Alder also knits wonderful striped gloves!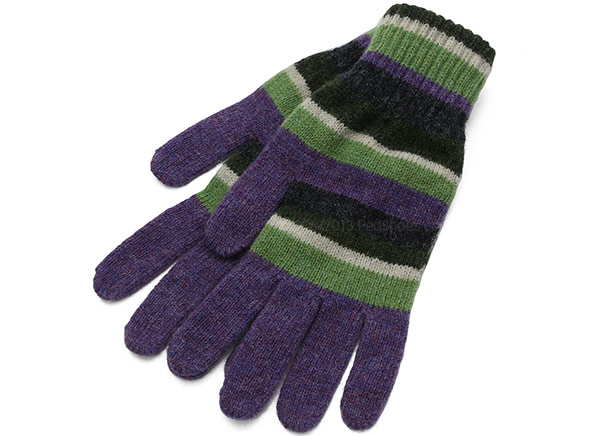 Make her fingers festive and protect them from frostbite! If purple and green don't float her boat, perhaps Ben Alder's other color combos will make her heart set sail.
As long as we're keeping the extremities warm, let's make sure the tootsies stay toasty! Socks can make a sensational present, especially when they come from Antipast: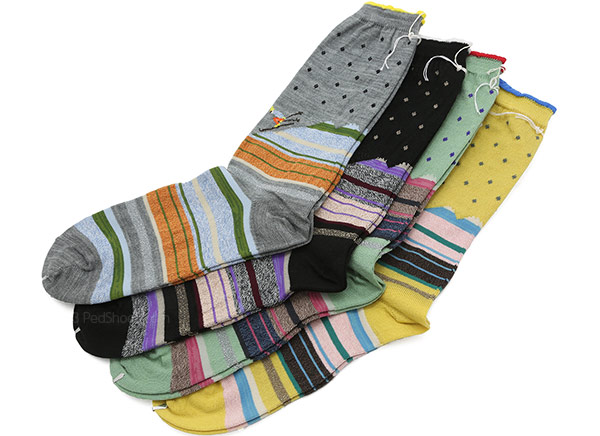 Everything Antipast designs is like a party for your toes, but we are especially crazy about the Winter Skier Socks. They are so clever! Beneath a snowy sky of polka dots, a tiny skier whooshes down a mountain of stripes!
We also have a new kid on the sock block: Bonne Maison! Why not give your gal the gift of a garden walk with Bonne Maison's Autumn Flower Knee High: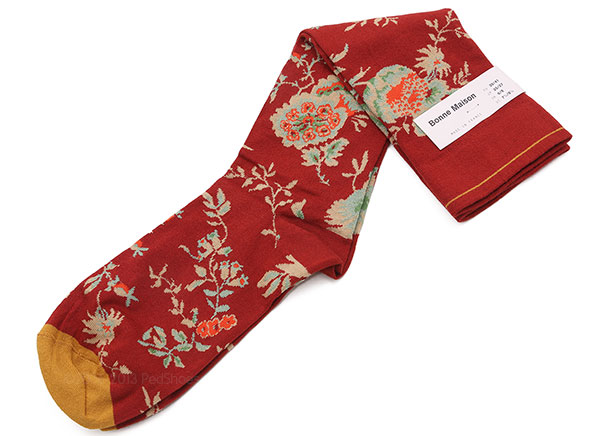 This carmine version makes our hearts sing, but perhaps the honey or aged green options are more in tune with your gal.
If you want to up the ante with heating things up, a Sophie Digard work of wearable art is an excellent way to express your affection.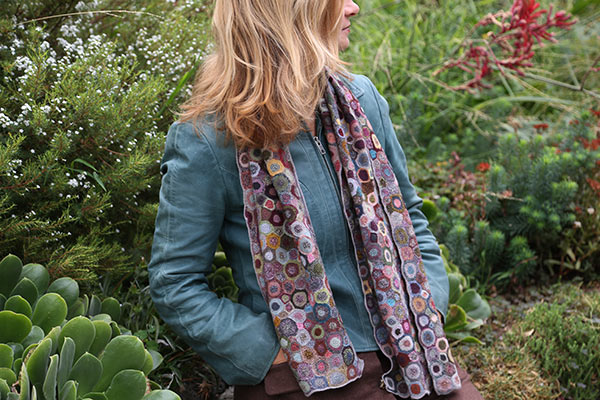 Sophie's hand-crocheted Cercle Pop Scarf, for instance, is guaranteed to thrill! When she's not wearing this stunner, your lucky recipient may opt to keep it out where she can simply look at it!
Another gift every woman welcomes is a fantastic bag. Cydwoq offers beautiful ways to help her haul it all through the day!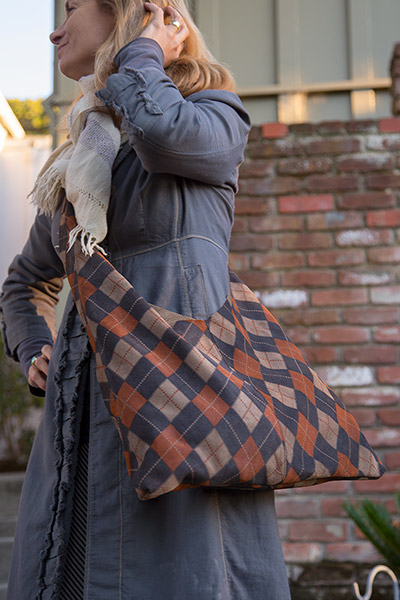 We just got in two new versions of Cydwoq's terrific Leather Market Sack! Isn't this navy and rust argyle pattern to die for? (We're adding it to our own wish list!) The olive herringbone option is equally gorgeous!
Of course, if you really want to "wow" her, something sparkly from Jamie Joseph is just the thing!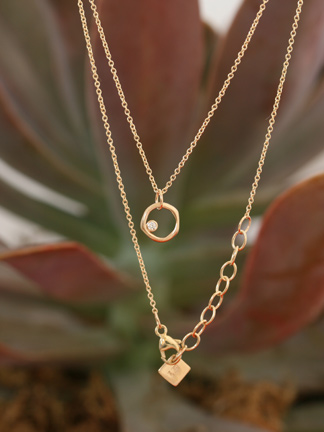 The gold and diamond treatment of Jamie Joseph's 14kt Gold Organic Circle Necklace is a sure-fire way to kiss holiday doldrums and winter blues goodbye!
As always, there are more goodies at Ped's main site, so let your stylish thoughts count as you spread the love!
By the way, if you want to make absolutely sure the women in your life will like their gifts, invite them to browse the Ped site and click "add to favorites" for whatever strikes their fancy. Once they've finished making selections, they can share the list with you via email. That way the pressure's off, and happiness is on!
(Psst, the Sweet Treat this week, Sophie Digard's Velvet Lune Scarf,  would make a fabulous gift, too, even if it's just to deserving you! Simply click "be sweet to your feet" at the bottom of the box on the left at Ped's main site. When you land at the Velvet Lune Scarf's page, just pop it in your shopping bag to get 20% off!)