Cooing over Coclico
When I discovered Coclico a few years ago, I knew immediately it was a match made in Ped heaven. Named for coquelicots—the poppies that bloom all across the Brittany countryside—Coclico is the brainchild of French-born Sandra Canselier, who founded the NYC-based company in 2000. Since then, she's teamed up with famed shoe designer Lisa Nading (Ped's Laura still sighs about a pair of purple Lisa Nading slingbacks her dog chewed up when he was a puppy), and the two now produce the most beautiful designs, crafted using environmentally aware practices, that make style-loving gals sigh with desire.
Per Ped's stringent standards, though, Coclico shoes don't just look like a million bucks; they feel fantastic, too. This season Coclico has really outdone itself in making our hearts beat faster with each new arrival at the Ped warehouse. See for yourself:
When you need a tall boot that's sophisticated enough for work but hot enough to wear on a date, look no further than Coclico's Ether: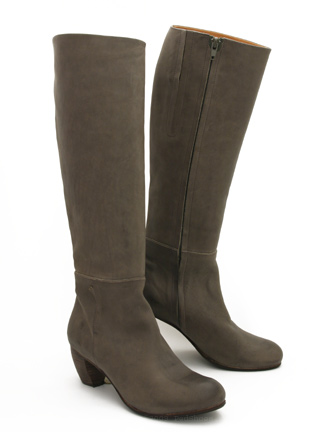 The light grey leather is luscious and looks terrific with everything from a suit to a mini skirt. Plus, the streamlined design is so lean and lovely! (Your gams will look gorgeous.)
But for those of you who like to go even more feminine, especially if the girliness is spiced with a little vintage-inspired glamour, Coclico's Pebon peep-toe is singing a siren song to you.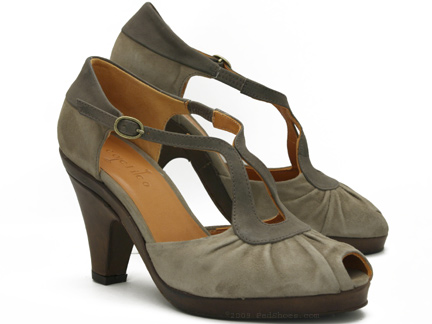 Wow. Just wow. Need I say more? I didn't think so. Wow.
Then again, maybe girly isn't your thing. You like to steam up the streets with a bit more of a badass attitude. No problem—just pull on Coclico's Telesto boot and head out the door with your bad self.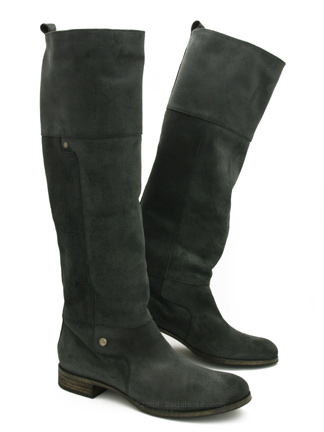 Again, Coclico has thought out every detail for maximal impact. Plus, the steel grey suede looks fabulous with everything in your closet, guaranteed.
But if you really want to turn up the heat to the max, well, the most direct way to do that is with Coclico's Ndakinna ankle boot.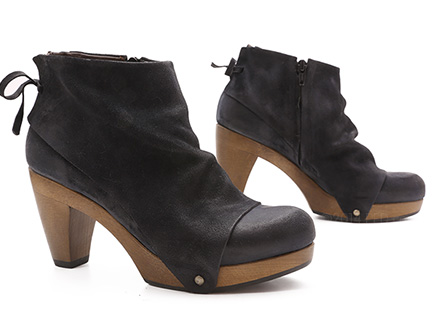 Oo la la!!! It just doesn't get much edgier or sexier than this wood-soled number! The way the toe peeps out from beneath the overlay of pebbled leather is so saucy, and the tie at the back is like pouring gasoline on the flames! HOT!
Is it any wonder that everyone at Ped Central goes crazy for Coclico? Come on, join our party!
Tags: ankle boots, black, boots, Coclico, Ether, grey, heel, leather, Ndakinna, Pebon, peep-toe, sandal, shoes, suede, tall, Telesto