As the temperature rises, Ped's prices fall!
Hey, Ped fans, we haven't officially announced our summer sale yet, but we've  already started the price-cutting party—and, of course, you're invited! The Ped warehouse is only so big, and since our fall shipments are due to arrive any day, we need to make some room! Now's the time to grab a hot summer style at a deliciously cool price.
Here's just a taste of what awaits you at the main site:
One of our favorite sandals this season is the Cydwoq Vintage Iron:
Cut with graceful precision, it's the picture of artistic sophistication. Yet this flat is easy to wear anywhere! Lovely at $252, it's even prettier at $199.
We've fallen in love with platform wedges this summer, and Accessoire's Iseult is one of our biggest crushes: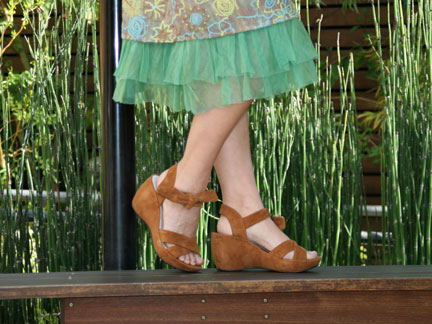 All of the height with none of the pain, and such a gorgeous color! If you haven't tried our Accessoire line from France, now is the perfect time to discover how deliciously comfortable their designs are. Wonderful at $292, the Iseult is even easier to slide into at $233.
Speaking of fabulous wedges, they don't get any more fabulous than Coclico's Whisp: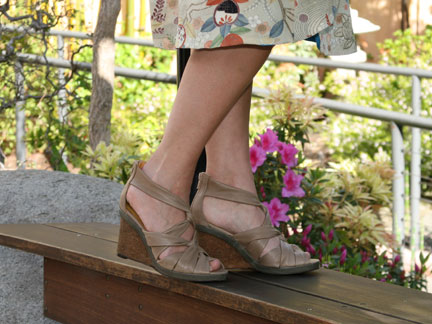 Between the lightweight cork sole, the zipper up the back, the sinfully soft leather, and the Whisp's works-with-everything color combo, there's a lot to like! Sexy at $364, it's even more seductive at $298.
Another sandal with smokin' sex appeal is the Cordani Tia: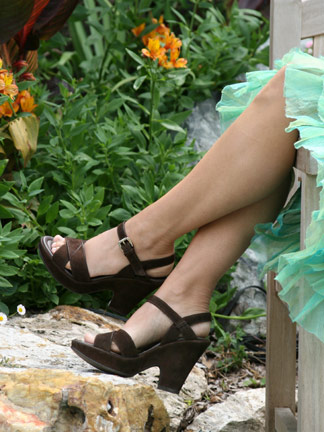 You'll set the streets on fire when you step out in this sizzler, but your tootsies will stay cool and comfortable because that's Cordani's specialty! Worth every penny at $328, the "wow" becomes "WOW!" at $262.
There are plenty more wallet-pleasing reductions at the Ped site, so click on over and see what strikes your summer fancy. With deals so sweet, don't your feet deserve a little sugar?
(Incidentally, we are offering the absolute sweetest "Sweet Treat" this week: Fiorentini + Baker's Eternity Boots. For those who complain we never put the Eternity on sale—and you know who you are—here's your chance to score a pair of the best boots ever for 20% off. Just click "be sweet to your feet" in the upper right corner of any Ped page to reach the special discount code. But act fast because this super sweet treat will only last seven days!)