Rock your world!
I've written before about how much I admire our Seattle-based jeweler friend, Jamie Joseph, and her husband, Jeremy. What a team they make—she designs the pieces, and he cuts the gemstones! At Ped, we love the clean aesthetic of their handmade jewelry, but we also prize their ethics. Jamie only buys stones from dealers she knows are socially and environmentally responsible, and she repurposes gold without sacrificing her sky-high standards. Each Jamie Joseph piece celebrates nature and showcases the individual beauty of each stone.
But don't just take our word for it—see for yourself! Here are a few pieces from our latest Jamie Joseph shipment: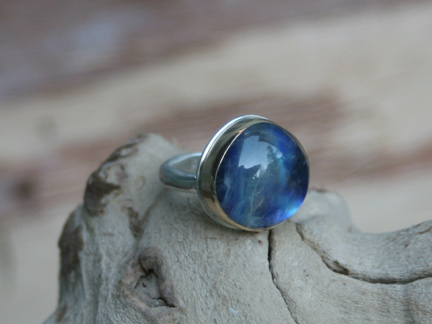 Isn't this Jamie Joseph Rainbow Moonstone ring mesmerizing? I love how there seems to be motion within the stone. Dreamy!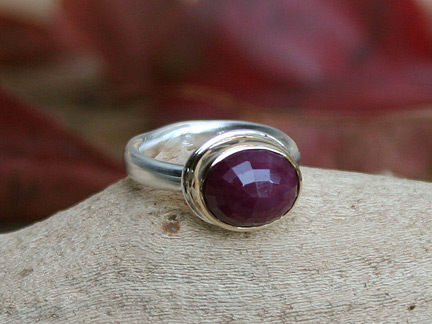 Another new favorite is this stunning Indian Ruby ring. Although the stone is opaque, it still seems to have an inner light. Plus the facets make it twinkle and shine!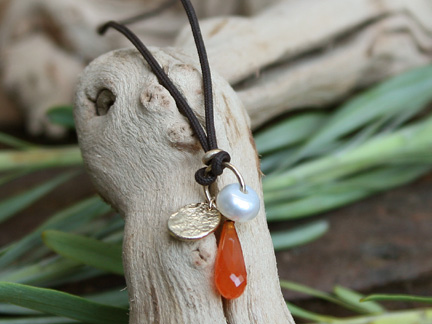 One thing we love about Jamie is her sense of composition and balance, beautifully reflected in this Orange Chalcedony Charm necklace. The reticulated gold coin, faceted teardrop stone, and pearl bead harmonize in such a lovely way. This piece also offers the advantage of an adjustable cord, allowing you to create the perfect length for whatever neckline you're wearing.
When it comes to Jamie Joseph's designs, it's not only diamonds that are a girl's best friend—it's all JJ's lovely gems. As the song goes, "square-cut or pear-shaped, these rocks don't lose their shape!" Rock on, sisters!
Tags: blue, chalcedony, gems, gemstones, gold, Jamie Joseph, jewelry, jewels, moonstone, necklace, orange, rainbow, red, ring, ruby, silver, stones