Flippin' over Trippen!
No sooner did I finish writing about all the beautiful booties in the Ped warehouse than a shipment from Trippen arrived! Inside? Even more hip low boots to make your autumn bootie-licious! Of course, Berlin-based Trippen brings unmistakable Euro funk to their designs! Not only do Trippen's shoes and boots look and feel fantastic, they're also the product of a socially responsible company that's committed to sound environmental practices and paying employees a living wage!
But let's get on with the latest! Here's a sampling of what those German design geniuses have bestowed upon us this season:
A new low boot that really packs a "wow" is Trippen's Taurus!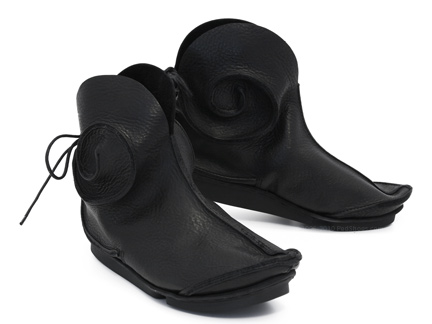 Trippen artfully places a structural coil on each side of the ankle, so they resemble the horns of a prize bull! Ped's Laura has been counting the days, waiting to get this badass boot in-house.  Now she (and you!) can wear it out and about—so fab with jeans or a knee-length skirt!
Who can resist a red boot? Not us!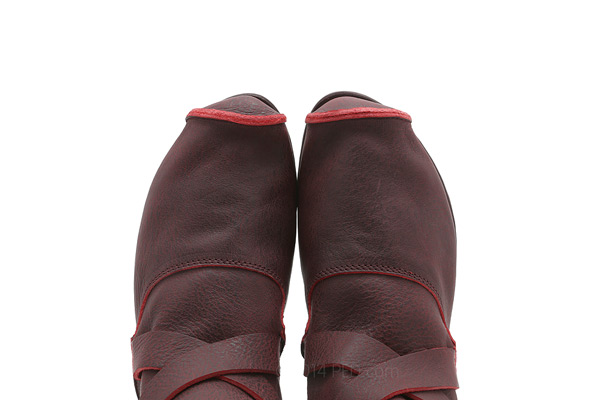 Between the wrap-around strap, the exposed seaming, and the lightweight "penna" rubber sole, we don't know what we like best about the wild Mild Boot. Each of the parts is fantastic, but the sum is out of this world!
Another great boot, with added versatility, is Trippen's Bomb: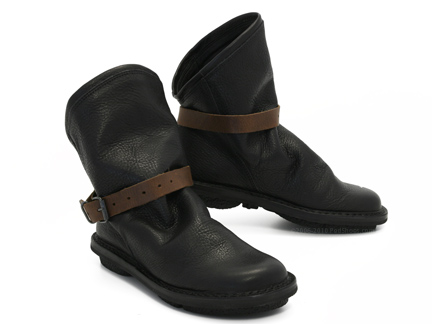 What's cool about this super-comfortable number is it comes with both brown and black removable straps, so you can pick and choose—or go without—depending on your mood. Plus, the leather is so soft you can scrunch it down, wear it pulled up, or fold it over.
You know with me, there will be green on the scene. For this season, it's Trippen's Posh: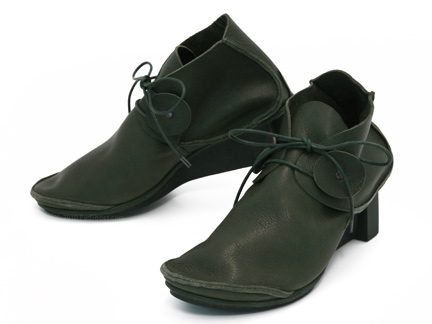 This cute boot, with its lacing around leather buttons, stands on Trippen's ultra-comfortable t-shaped wedge. We love. We love.
In fact, we found the Posh's button detailing so charming, we fell headlong for the Button: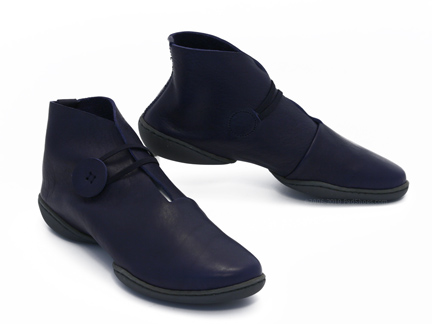 The blue of this shootie is deliciously saturated and juicy! Plus, we love how simple and wearable it is, built on Trippen's super-light "cups" rubber sole!
Ah, Trippen, you always make our hearts beat a little faster! So fun AND functional! And, as always, there's even more Trippen goodness to savor at Ped's main site!
Tags: ankle boot, black, blue, Bomb, booties, boots, brown, Button, comfortable, European, German, green, leather, low boot, Mild, Posh, red, shootie, short boot, Taurus, Trippen