Trippendency—a happy habit
I admit I went a little wild this season expanding the Trippen styles Ped carries. But they're all SO COOL!!! If you haven't discovered Trippen yet, you really should! Trippen makes the most comfortable shoes out there without looking like anything else around. Based in Germany, Trippen regularly wins international design awards and is committed to making shoes in a socially responsible way. Each Trippen sandal, boot, or shoe is meticulously handcrafted using vegetable-dyed leather. Plus, Trippen is all about function—the polar opposite of pretty-in-the-box-but-hell-on-the-feet (which is the antithesis of Ped's philosophy, too). Their shoes are beautiful to view and beautiful to wear!
In order to make browsing easier, we've created two categories for Ped's Trippen styles. The shoes and boots under "Trippen Classic" feature cork insoles that mold to your feet and offer Trippen's tried-and-true, original rubber sole (which we fell in love with years ago). Here are a couple of our latest "Classic" favorites: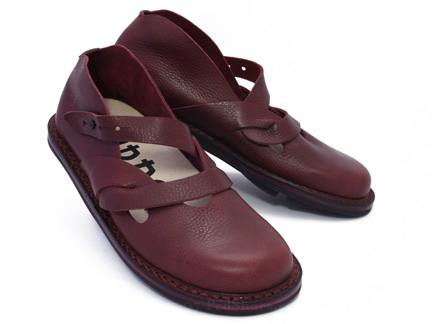 The straps on this Trippen Klimt are absolutely ingenious! Plus, the red is so rich.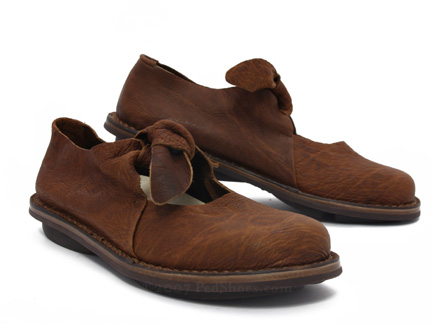 Honestly, it just doesn't get much cuter than this Trippen Bound. (You know we have a thing for innovative Mary Janes.)
Meanwhile, our second category, "Trippen Nouveau," designates styles that sport Trippen's recent sole innovations, including its lightweight "cups" and "penna" constructions, plus über-chic wedges. The designs are a little edgier, featuring exposed seams, interesting cutwork, and asymmetrical details. But the comfort remains the same! Here are a few "Nouveau" cuties to turn your head: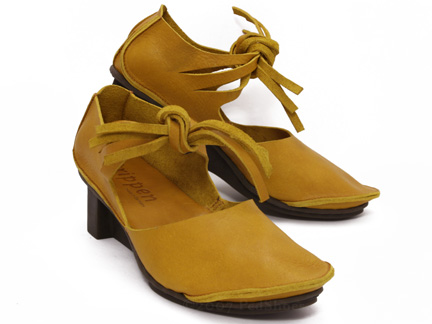 As soon as Ped's Laura saw this Trippen Gottin, she had to have it! She's wild (WILD!) about the turmeric color, and she's wowed by how comfortable the x-shaped wedge remains after a long day on her feet.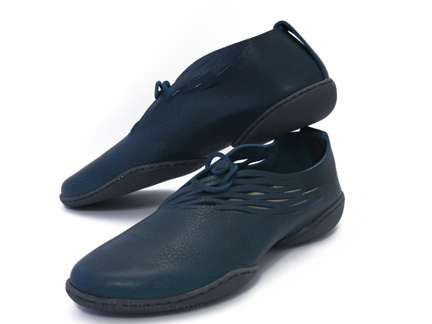 The Trippen Move is another favorite around Ped HQ. Built on the "cups" sole, this blue beauty dazzles with amazing cutwork.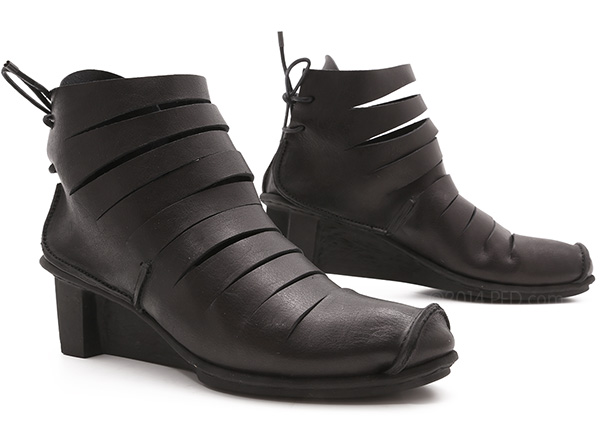 Speaking of cutwork, get a load of the Trippen Fence (so badass in the best kind of way)! Another totally rockin' wedge style, this ankle boot laces up the back.
Once you buy one pair of Trippen, we guarantee you'll be back for more. But addiction to Trippen–we call it Trippendency–is one habit that's healthy to have!
Tags: black, blue, boots, Bound, brown, fence, Gottin, Klimt, Move, red, shoes, Trippen Classic, Trippen Nouveau, yellow