Graduating to stellar style
It's that time of year when young women everywhere, diplomas in hand, take off their caps and gowns and think, "Uh-oh, now I have to get a job!" Maybe you've witnessed that look of optimism mixed with fear on the face of your daughter, niece, or little sister. Why not give her a boost of style as she starts pounding the pavement? We all know how feeling confident can give a job applicant an extra edge during an interview. So, help her look and feel the part with a graduation gift that reminds her she has your support every step of the way!
Nothing beats a great pair of shoes when on the job hunt, and no one designs better go-all-day heels than Chie Mihara.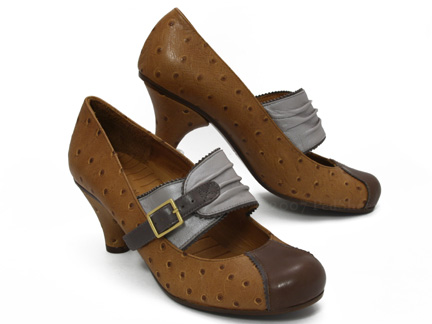 We love Chie's Frederica because it's perfectly professional while still allowing its wearer to express her individual style. (It's guaranteed to make a gal memorable!) Plus, as interesting as the color combo is, the sum still works as a neutral that goes with countless outfits.
Another essential for a graduate-turned-job-seeker is a good bag, and 49 Square Miles Winans Hobo is just the ticket.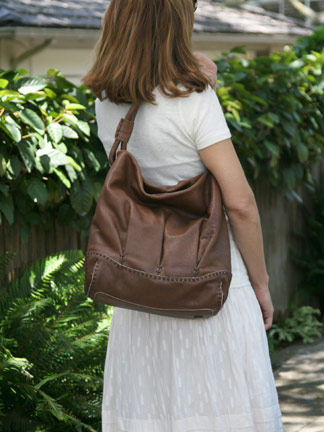 Less stern that a briefcase, this wonderfully supple leather bag, nevertheless, has the capacity to hold everything a woman needs in a day. For instance, the Winans easily accommodates file folders containing C.V.'s and work samples, so those documents don't come out rumpled and dog-eared when handed to a prospective boss.
Sometimes the only thing needed to take a gal from feeling so-so to feeling like a million bucks is slipping on the perfect pair of earrings.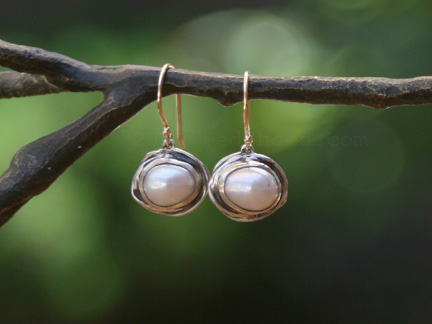 These drop-dead gorgeous Jamie Joseph "Nest" pearl earrings are sure to make your favorite graduate smile, not to mention they are the epitome of versatility—dressy enough for networking but casual enough for hanging out on the weekend. Plus, a nest is a lovely way to remind your gal she can always come home even after she's out flying on her own wings.
Maybe you're the graduate and want to drop a few hints? If so, why not create a "favorites" file at Ped or take advantage of Ped's "share with a friend" feature? Both will allow you to give a nudge to those who may feel flummoxed when it comes to getting you the right gift (hello, Dad).
Of course, if push comes to shove and you just can't decide what to give, one thing is always welcomed by women everywhere: a Ped gift certificate! No matter what you choose, something from Ped is sure to help your sweet graduate get ahead!
Tags: 49 Square Miles, Chie Mihara, earrings, Frederica, Jamie Joseph, jewelry, leather, pearl, Winans