Give us sunshine and sandals!
The holiday season is over. There's snow everywhere. Which can only mean one thing: bring on the sunshine and sandals!!
My husband left Tuesday for a little tropical vay-kay in Costa Rica. Sigh. Here at Ped Central, we can't help it—we do feel a smidgeon of envy. We all have the urge to abandon our sweaters and boots and slip into something a little more airy. Fortunately, Cydwoq just delivered the first of Ped's sandals, so our warm-weather dreams are just a little more tangible. Rafi has really outdone himself this year with the new designs. Here are a few to tantalize you (and if you're lucky enough to be jetting to Bali or Barbados, we've clearly got you covered… or uncovered, to be more exact…).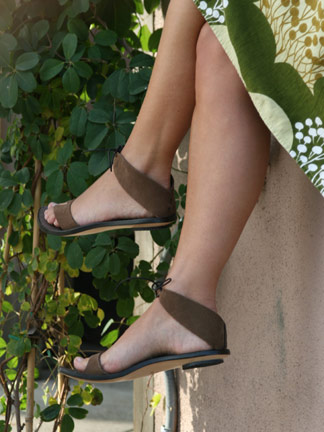 This cutie is called the Copy. I love how minimal the design is, and yet your heel feels so secure resting within the nubuck back (the rivets look great from behind, by the way). Plus, the tie at the ankle adds a little sizzle.
Another style that we're wild about is the Hurricane: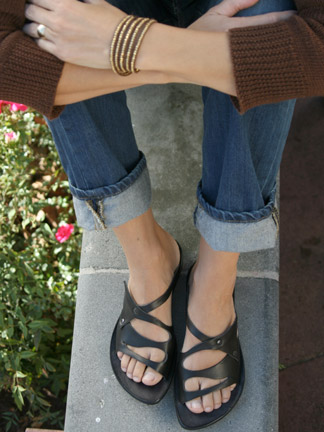 This sandal just slips on—no muss, no fuss—but the way Rafi has cut the leather straps gives it a wallop of visual impact.
And speaking of visual impact, check out the Elect!!!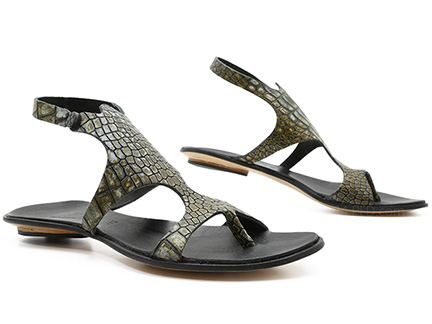 Now that is what you call a head-turner! It's edgy and fashion-forward, but because it's Cydwoq, it's guaranteed to be comfortable. And the icing on the cake is that it's green (my fave)!
So, while the hub enjoys the tropical breezes of Costa Rica, we at least have sandals to remind us that winter won't last forever.