Hearts to those who have hearted us!
I want to give a Valentine's Day shout-out to several online sites that have spread the Ped love! We are especially delighted by recent sweetness in the following blogs:
ooh-shiny.net—which accurately calls itself "a random directory of pretties." Lots of prettiness, indeed!
bluemossgirls.blogspot.com—not only does Michelle Taylor, founder of Blue Moss, create dazzling jewelry from re-purposed baubles, but she also serves as a wonderful guide to things of beauty on the Web.
blissfulb.blogspot.com—where Mrs. French shares lovely items that have captured her attention.
We also send roses and thanks to members of Ped's overseas fan club, like stardust31.livejournal.com and www.laboutiquedelupi.com/blog. We can't always read their blogs, but we're still delighted they've noticed us.
We're so grateful to all of you who have taken the time to tell others about Ped! Here's hoping your Valentine's Day overflows with love, wine, and chocolate! (Just don't let any spill on your fabulous shoes.)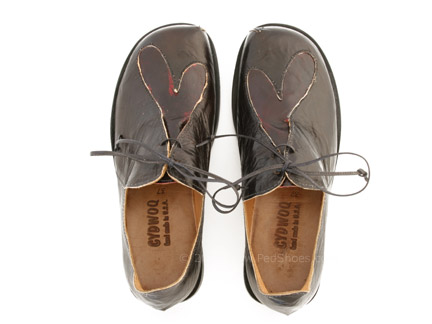 Tags: appreciation, blogs, Chie Mihara, Cydwoq, winter