Perpetual petals!
We're hearing from many Ped fans that spring is teasing them this year! Just when they think it's all green grass and tulips, along comes another snowstorm to bury the tender buds in the garden (and their sunny moods).
Ped understands, which is why we've put all our Karin Wagner jewelry on sale—so you can have flowers in your life that will never wilt! Hand felted in Switzerland, Karin's wool pins, rings, and vines bloom with unique style that is always fresh.
Even if your jonquils are suffering from frostbite, you can still get a dose of yellow-flower joy with Karin Wagner's Daffodil Ring: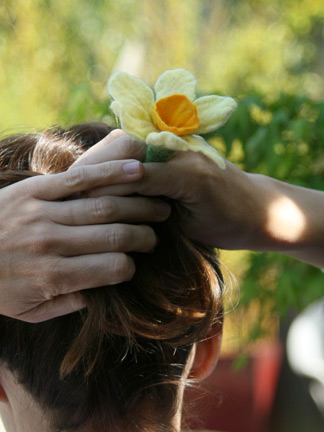 Like a sunny day for your hand, this ring was pretty at $98, but it's even lovelier at $79.
Karin's Lilia Ring also sings, "Spring!" in a big, beautiful way!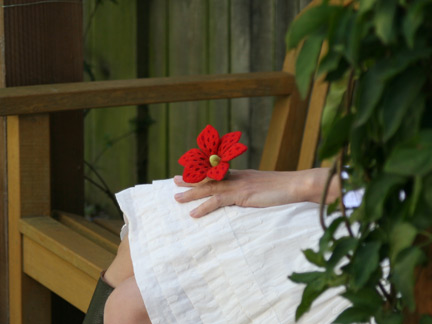 We love the sheer drama of it! Plus, the diamond cutouts on the petals are so unusual (not to mention a true handmade labor of love). Terrific at $178, it's an even bigger wow at $139!
If you like rings but prefer to make a quieter statement, Karin's Anemone Ring talks a little more softly.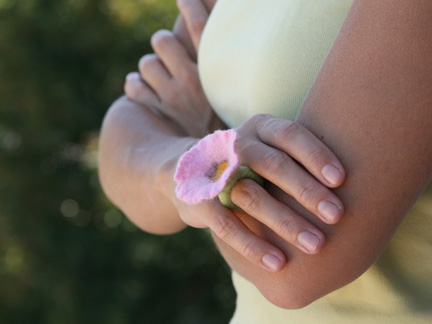 Tempting at $48, it's even more inviting at $38.
Perhaps you prefer the versatility of pins—after all, the placement is up to you! We love Karin Wagner's Rose Brooch for just that reason!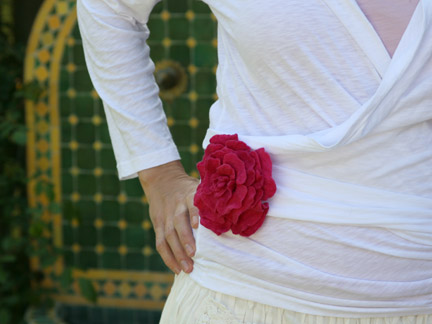 Pin it anywhere and instantly become a femme fatale! Stunning at $124, it's truly stellar at $98.
The ways to wear Karin Wagner's works of art are endless. Why not use a pin as a barrette, as we've done with the Clochette Brooch?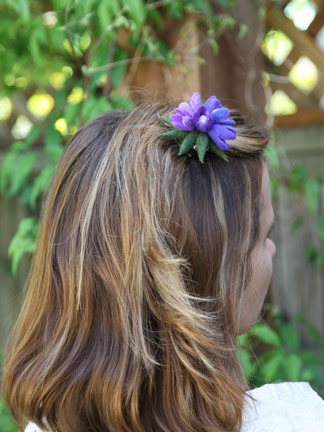 We guarantee you'll have the prettiest hair wherever you go! Wonderful at $104, this little bouquet is even better at $79.
Speaking of versatile, Karin Wagner's vine necklaces offer lots of options—drape one around your neck, entwine it in your tresses, or perhaps wind it around the strap of your handbag!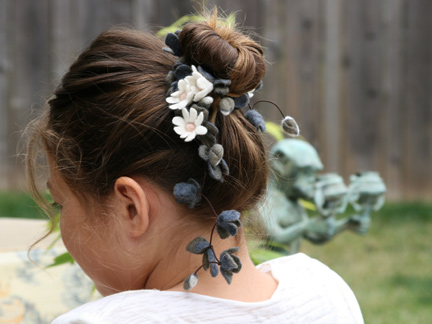 What could be fresher any day of the year than this Daisy Necklace? Worth smiling over at $164, it's even more cheerful at $129.
One of our all-time favorite pieces here at Ped HQ is Karin Wagner's Magnolia Vine: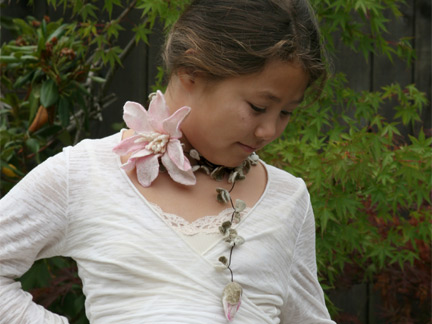 What a show stopper! This necklace is so pretty you'll want to keep it out as art even when you're not wearing it. Smashing at $182, it's irresistible at $139!
And there are more wonderful Karin Wagner pieces blooming at sweet prices at Ped's main site! Go ahead—pick the flowers!
(Speaking of sweet, Ped's sweet treat this week will make you want to eat dessert before dinner! It's Fiorentini + Baker's fabulous Mike Boot!!!! Click "be sweet to your feet" in the upper right corner of any Ped page to land at the Mike Boot with the magic discount code that will bring 20% off at checkout! DELICIOUS! And style nutritious!)
Tweet
Tags: brooch, daffodil, felt, handmade, jewelry, Karin Wagner, magnolia, necklace, pin, pink, red, ring, rose, Swiss, Switzerland, vine, wool, yellow