Friday, July 30th, 2010
At Ped, we are so fortunate! Our lives are full of good friends, wonderful family, sweet pets, and work we truly enjoy! Because we are so lucky, we think it's important to give back! Helping organizations that make the world a better place is the least we can do.
Here are some of the worthy causes we believe in and regularly support:

The American Cancer Society: Terry and I, like most people, have had our lives personally touched by cancer. We believe in supporting the ACS's search to find a cure and improve treatments.

The American Red Cross: Whenever  and wherever disaster happens, the Red Cross is always on the spot to provide medical care to those in need. But it also does good work in so many other areas every day.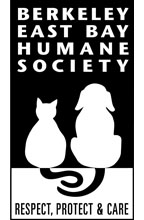 Berkeley East Bay Humane Society: Our wonderful local humane society promotes treating animals with love, dignity, and respect. Due to a tragic fire in May 2010, the BEBHS's shelter is currently closed, and the organization urgently needs funds to rebuild.
Clinton Bush Haiti Fund: Headed by former presidents Bill Clinton and George W. Bush, the CBHF is helping earthquake-devastated Haiti recover and rebuild.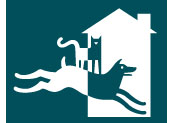 Hopalong & Second Chance Animal Rescue: This fantastic no-kill shelter in Northern California is on a mission to end euthanasia through its rescue, spay/neuter, and educational programs.

Sea Turtle Restoration Project: Dedicated to rescuing endangered sea turtles around the world, this organization is currently working hard to help turtles in the Gulf of Mexico affected by the BP oil catastrophe.

UC Davis School of Veterinary Medicine: Not only is UC Davis' vet school doing cutting-edge research in many areas, its doctors also saved Ped's Chief Canine Officer Lulu's life when she injured her back! We are forever grateful!

Vitamin Angels: Founded by our good friend, Howard Schiffer, Vitamin Angels is working to ensure children everywhere receive essential nutrients for growth and health.
We are glad these organizations are out there making the world a brighter place! We may have beautiful soles at Ped, but these organizations are fueled by people with beautiful souls!
(Just a quick P.S.: Ped's current "sweet treat," Fiorentini + Baker's Eden Boot, is especially tasty! Just click "be sweet to your feet" at the top of any Ped page to get to the discount code that will make this beautiful boot yours for a cool 20% off!)