Thursday, August 15th, 2013
Ped fans, a sure sign summer is winding down is when boxes full of fall goodness flood the Ped warehouse. We're adding new styles to the site every day, and wow, are they ever beautiful this season! We're particularly charmed by several of the innovative heels, which let you add both inches and interest to your look.
Here are a few of our favorites:
Anyone who's spent any time in a pair of Chie Mihara heels know that she achieves the seemingly impossible: combining high style with down-to-earth comfort! Often Chie gives the heel an extra flourish to let you flaunt those extra inches. Who can resist the 3″ checkerboard leather-wrapped heel on the new Tunisia?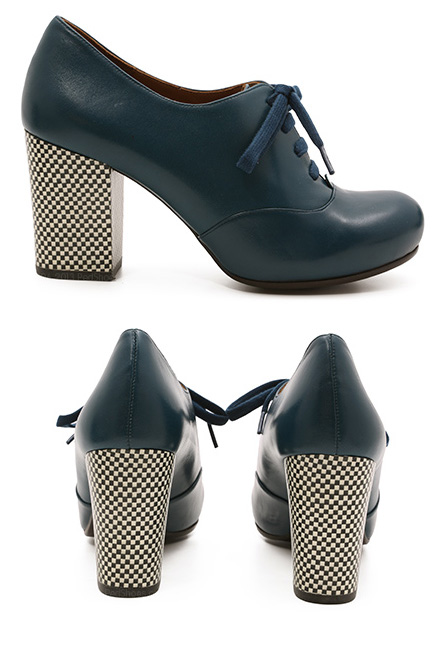 As if the stunning heel weren't enough, this lace-up's teal blue leather looks good enough to drink!
Another knockout heel from our lady of Spain is the Chie Mihara Brizna: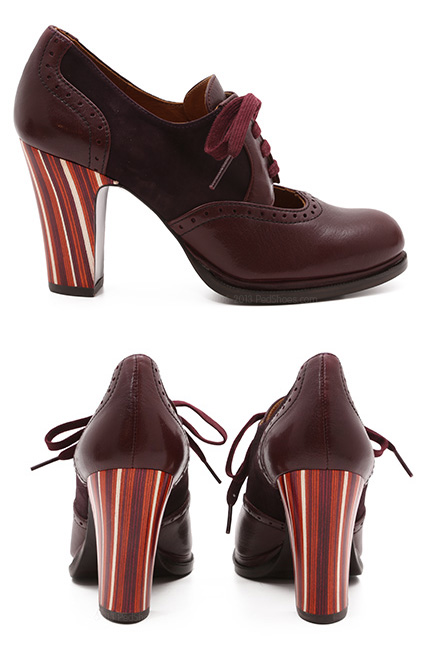 Strut your stripes! We also love the flirty window below the lacing—something saucy to see in front and something sensational to see in back!
Wooden heels and platform soles are the height of style these days, and Chie MIhara goes with the grain, adding some interesting angles to her new Wespa oxford: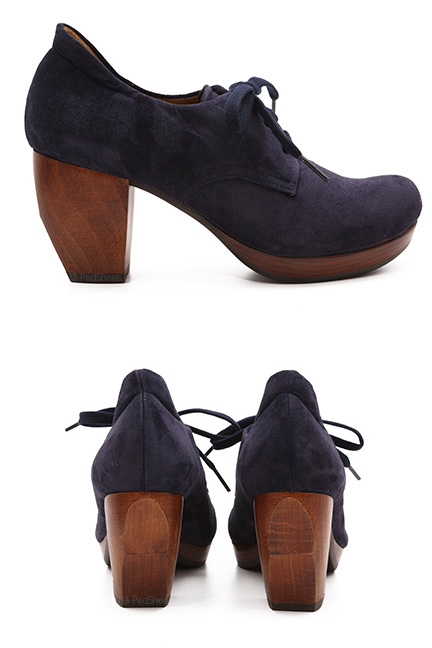 Chie is expert at amping up even simple designs, and the geometry of this 3″ heel is the perfect example! Plus, the Wespa's deep blue suede is to die for! (Not a fan of navy? We also have the Wespa in chocolate brown!)
Coclico also knows how to make a wooden heel into a sculptural work of art. Check out the lovely curve and subtle taper of new Vita bootie's heel: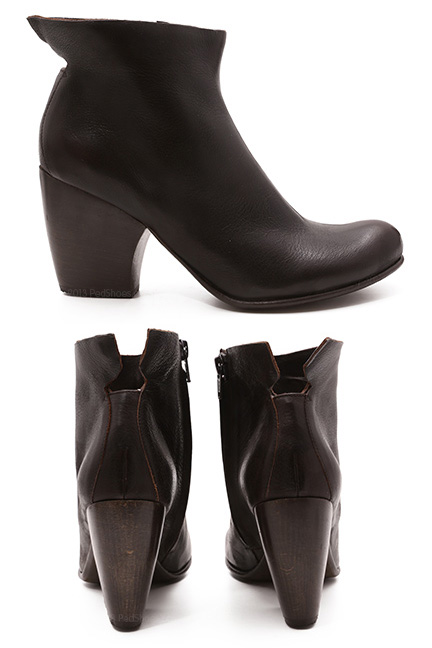 We absolutely love the silhouette of this boot! The inward gesture of the Vita's 2.5″ heel provides the perfect counterpoint to the outward flare of its top!
A Ped favorite year after year is Trippen's t-shaped rubber wedge, which not only is über-comfortable but also adds arty edge to many of Trippen's fun designs, like the new Calexico ankle boot: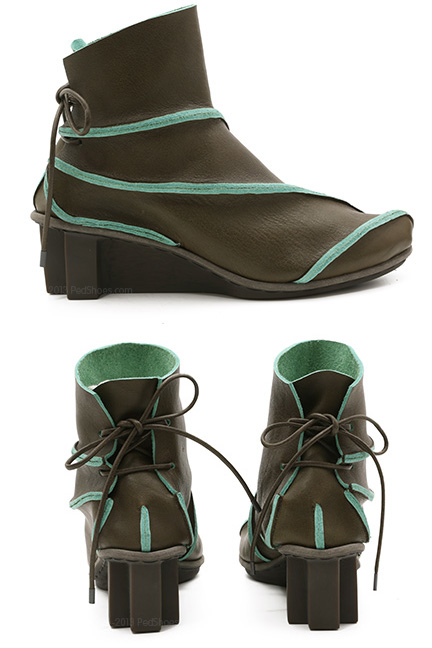 Wow! Between the lace-up back, colorful exposed seams, and fantastic shape of the 1.75″ heel, people walking behind you will be so transfixed by your cool boots that they may stumble into poles, other people, or traffic. Be careful with your power to attract and distract when you step out in this beauty!
The 2″ resin heel that supports many of Cydwoq's Vintage styles is also famously comfortable, and now and then Rafi gives it extra zest! Get an eyeful of the gorgeous etched design that spices up the understated pewter version of the Calamity: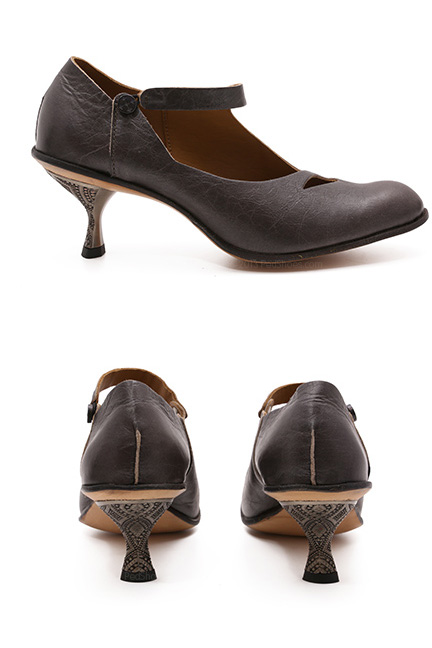 The art-deco elegance of the heel's pattern looks so lovely with the streamlined design of this shoe! Even when the occasion calls for "conservative," the Calamity's heel lets you put a little "kapow" in your style!
We love a shoe that offers something to see from every angle! Want to heighten your impact? These heels have got your back!
(Speaking of things that are clearly something to see, this week's Sweet Treat is Jamie Joseph's spectacular Round Rock Crystal Ring! Ready to sparkle? Then click "be sweet to your feet" at the bottom of the box on the left of most Ped pages to land at the Round Rock Crystal Ring with the code that will magically bring 20% off at checkout!)