Thursday, October 1st, 2009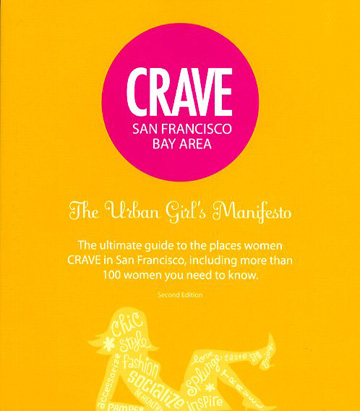 Hey, Ped fans, we are thrilled to let you know the brand new guide, CRAVE: San Francisco Bay Area, has selected Ped as one of the 100 businesses it showcases. Touted as "The Urban Girl's Manifesto," CRAVE is a guide to women-owned businesses that women love. San Francisco is their fifth compendium, joining previous guides to Seattle, Portland, Vancouver, and Austin (Chicago is up next). I am so excited to be among the 100 Bay Area women the Crave editors decided to profile! It is such an honor. Ped's ink and images are on pages 150-151:
How cool! And we are in such good company! Browsing through the book, I've found so many other women I'd love to get to know and businesses I hope to frequent.
SPECIAL GIVEAWAY: I will happily send a copy of CRAVE: San Francisco Bay Area to each of the first 30 Ped fans to request one! Just click here to send me a message with your contact info!
If you miss the giveaway but would still like to order a copy of CRAVE: San Francisco Bay Area, click over to Amazon (plus it's available at many of the businesses listed in the book).
Being craved has made our day!