Tuesday, August 19th, 2014
You may have noticed, Ped fans, that this autumn, it's all about the ankle boot! Sweet and low booties have held sway for several years now, but this season the designs go above and beyond. They're sexier! They're more versatile! And they boast more street sass!
So many knockout styles have landed at Ped HQ that we're breaking our bootie tour into two parts. Today we'll stay well-grounded with flat boots, and in our next post, we'll amp up the altitude with heeled designs.
On with the bootie-ful show:
If you're someone who likes things lean and clean, with zero fuss, Fiorentini + Baker has your holy grail: the Elf!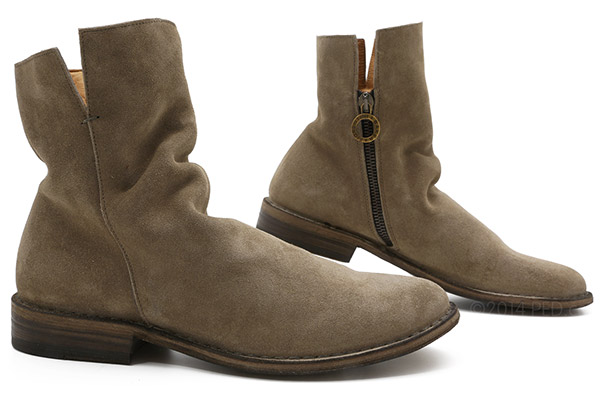 Simplicity at its chicest, crafted with good lines and lovely materials! We are crazy about the "Bosco" suede version, which is a light tobacco that looks great with everything, but if you must have black, we've got your back!
Minimal bells and whistles and maximal softness are also the key elements of the Trippen Bomb: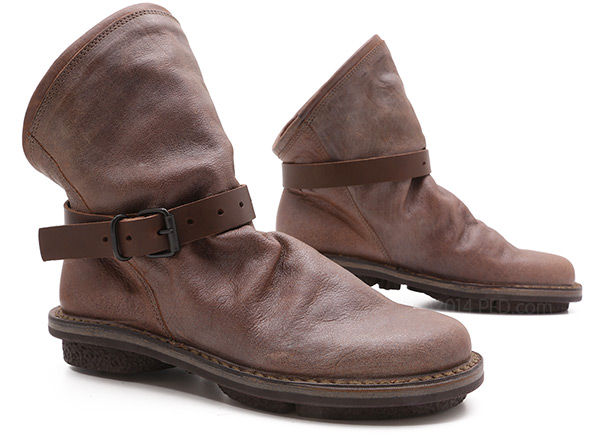 The Bomb's buckle strap is removable, so you can cinch or un-cinch, scrunch or un-scrunch, or even fold the top over, depending on your mood. The washed leather is sinfully buttery (how to stop touching it?), no matter whether you choose the washed brown version shown or the washed black.
Pep Monjo builds a cinching buckle strap right into the design of his Sybil boot: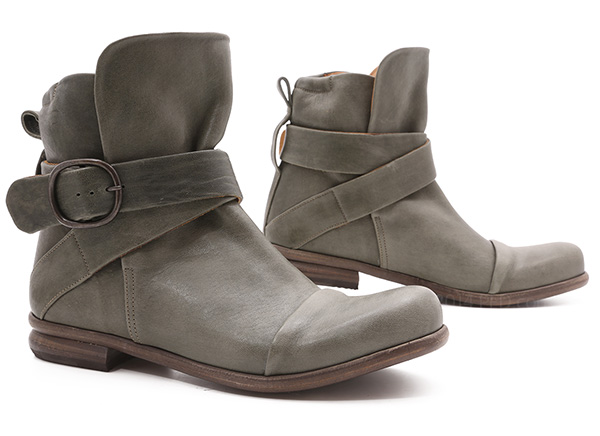 We love this modern re-imagining of the classic motorcycle boot! Grey is still all the rage and makes a great neutral. Then again, a black boot is always a good bet!
Another convincing argument for going grey–at least, at the ankles–is Cydwoq's new Mechanic: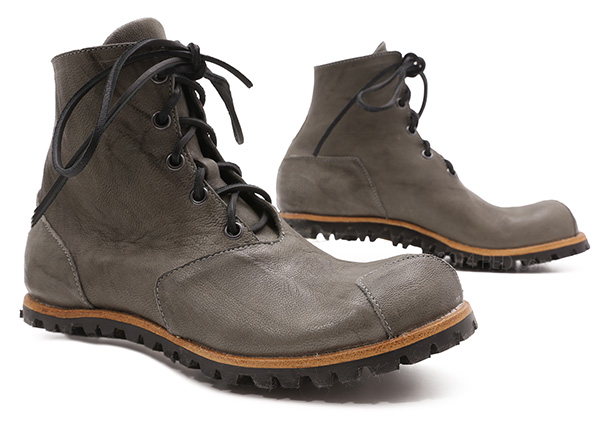 How we heart this hearty lace-up with its cool piecing and top-stitching! And the Vibram rubber lug sole means the Mechanic is tooled for all-weather walking!
If you like a little extra fun in your functional bootie, the following three styles might have your name on them. First up, the Cydwoq Beacon is back with extra flair: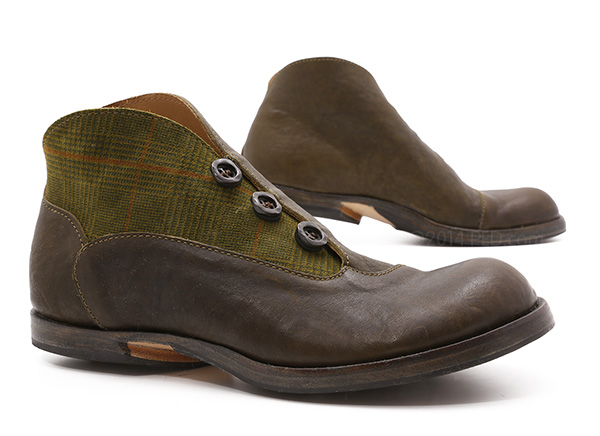 The Beacon was one of our biggest hits last year! For extra flash, we've added a splash of green and orange plaid suede to the mix. The result? The perfect fall bootie!
Trippen lives up to its reputation for playful designs by stitching a puzzle piece into its new Game boot: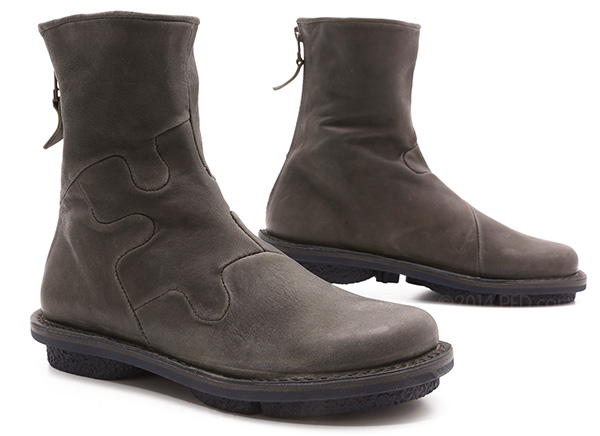 Crafted from unbelievably soft leather, the Game is funky but still versatile and ideal for everyday wear! And who doesn't love a zipper up the back?
Of course, if we're talking zippers, our new be-zipped favorite is Trippen's Helix!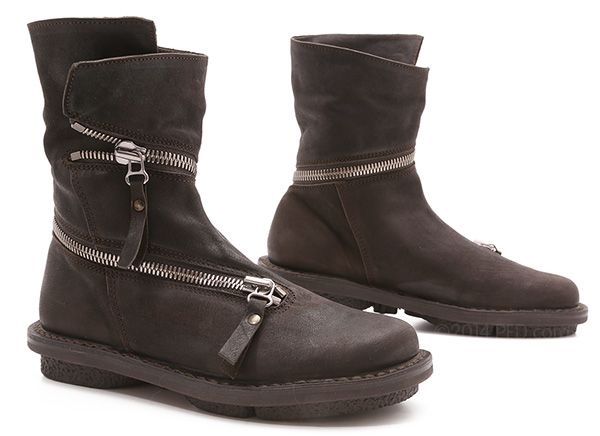 How fun is this boot???!!!??? Not only is the spiral zipper innovative and entertaining, but it also allows you to wear this boot any number of ways! The coolest boot in the house, hands–er, feet–down!
As always, there are even more great flat-soled ankle boots awaiting your discovery at Ped's main site! In any of these booties, getting caught flat-footed is a good thing!
(And don't miss this week's "endless summer" Sweet Treat, the Cydwoq Crete! Become a Greek goddess for 20% off by clicking "be sweet to your feet" at the bottom of the box on the left of most Ped pages. When you land at the Crete with the "Sweet Treat" designation, just add it to your bag to get the discount automatically at checkout.)