Thursday, September 15th, 2011
Ped fans, I hope you're enjoying drooling over all the new styles we've been adding to the site. We're posting shoes and boots as fast as we can unpack the boxes pouring into the warehouse!
Of course, sometimes we have to stop and simply admire the gorgeousness of all the designs! The materials this season are to die for! We're especially excited about the resurgence of suede! It's so nice to reach down and feel its delicious softness on your feet.
Here are just a few of the wonderful suede styles that have us oohing and aahing (and petting the shoes!) at Ped HQ.
Since they're French, it's no surprise that Accessoire excels in creating chic designs out of luxurious suede. Case in point, the Okinawa:
Ooh la la—emerald green suede in a re-imagined mary jane accented by a fleurette on the toe? Color me love-struck! (Plus, the suede-covered platform sole is so modern!)
Another charmer from Accessoire is the versatile Odin: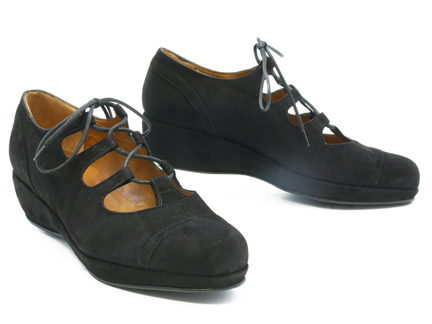 We adore all the richly colored suede shoes and boots this season, but everybody needs a basic black shoe! And as the fun and feminine Odin proves, basic does not have to be boring!
On the other hand, when it's time to step out and make a statement, you can always count on Chie Mihara to offer a sensational way to do it—this season in suede: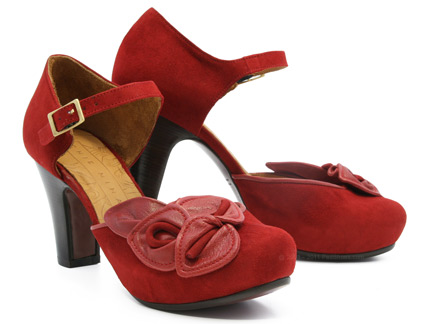 Oh my! We think you'll agree Chie has really outdone herself with the drop-dead gorgeous Frunera heel! We are down for the count for this beauty in knockout red suede, but Ped also offers the Frunera in seductive navy suede.
If you're looking for a great pair of suede boots, this is definitely your year! There are so many great ones from which to choose, like Chie's Xolita: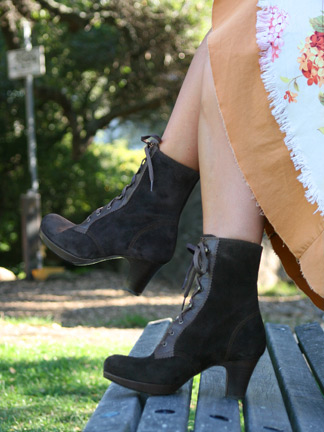 We love everything about this lace-up, from the pinked edges of the placket to the combination of grommets and hooks to Chie's famously comfortable anatomical footbed!
Coclico is another line that has the suede ankle boot down to a science! How beautifully designed is this Neale?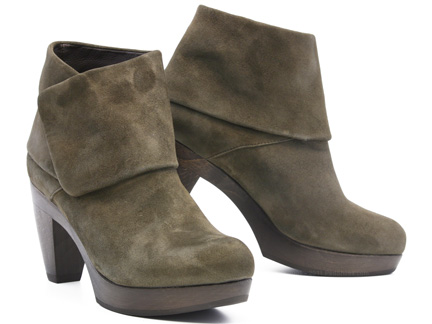 So sophisticated! Hidden elastic under the cuff makes for a glove-like fit, and the wooden sole is both modern and comfortable.
Another luscious suede number from Coclico is the Rilke: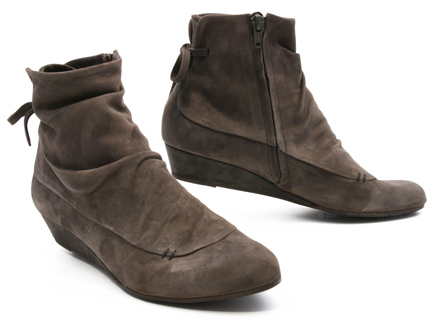 Grey is the go-to neutral this season, and the Rilke's particular shade is simply lovely. Plus, the feminine tie at the back of the ankle adds the perfect detail!
Of course, Fiorentini + Baker includes suede in its lineup of boots for fall. We are especially smitten with F+B's suede version of the Ella Boot: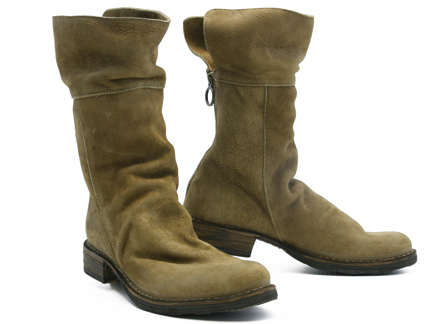 We love a boot that offers options, and the Ella gives you the choice of wearing it zipped up to mid-calf height or unzipped slightly and folded down to make a cuffed low boot! (The back zipper is so sexy!)
But for sheer beauty and turn-every-head impact, the clear winner in the suede boot category is Vic Matie's Chloe: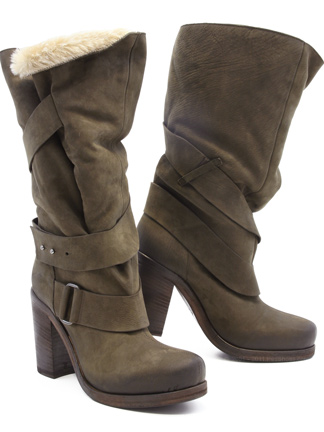 WOW! This beautifully made boot makes us eager for chilly days because its faux fur lining is so inviting! We like how you can let it peek out at the top! Meanwhile the strap spiraling around your calf and ankle gives this boot unmistakable style. Truly a suede boot to treasure!
And there are many more touchable suede boots and shoes waiting to be admired at Ped's main site! This season the cutting edge is oh so soft!
(Psst, this week's Sweet Treat is Cydwoq's all-occasion Textile flat! Click "be sweet to your feet" in the upper right corner of any Ped page to be transported to the Textile with the magic code that will get you a sweet 20% off at  checkout!)