Monday, January 16th, 2012
The air may be icy and the tree limbs bare, but daylight has once again started to stretch out, which means two things: 1) Spring is just around the corner; and 2) We need to make space in the warehouse for all the warm-weather styles about to arrive! The answer? Ped's wonderful Winter Sale, of course!
We clean house, and you clean up! What could be better? Those boots you've been pining for since August now have a price to warm your spirit (and tootsies) during winter's chilly days! Here are just a few of the temptations:
You've probably noticed blue is one of the IT colors this season. We're especially fond of it in Accessoire's Martiza: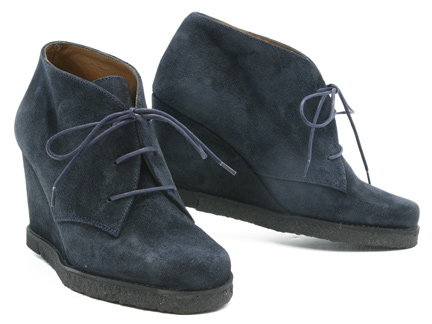 The classic oxford gets extra oomph from a wedge heel, which also happens to be ultra comfortable! And, gals, three words: Blue. Suede. Shoes! Totally rockin' at $328, the Martiza brings down the house at $199!
The other must-have color this year is grey, which Cydwoq crafts into a stellar low boot, aptly named the Vision: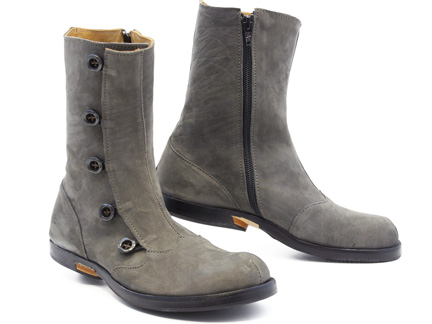 A little vintage, with its cool button-up closure, a bit modern rocker chick, and a whole lot chic, comfortable, and go-with-everything, the Vision will wind up on your feet every day! Sweet at $342, it's utterly delectable at $268!
Needless to say, black never goes out of style. But it certainly does get amped up in Chie Mihara's Maison: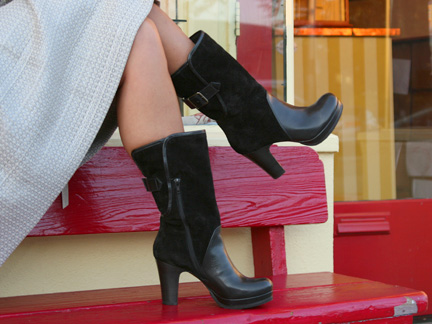 Oooh-la-la, what a hot heeled number—you will leave a trail of sparks in your wake wherever you walk! Saucy at $578, its sex appeal is irresistible at $289!
Another absolutely to-die-for boot is Vic Matie's Olivia Boot: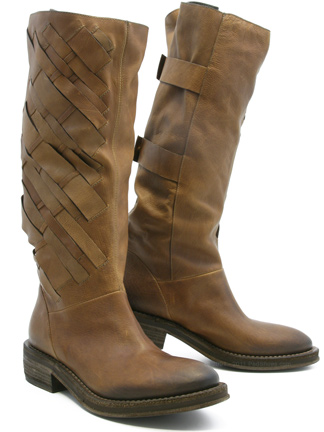 The leather workmanship is truly stunning! (The Italians do know a thing or two about crafting fabulous footwear!) Worth every penny at $648, this masterpiece of a boot is a veritable steal at $299! (You clever art thief!)
Another one of our favorite tall boots this season is Trippen's Nightingale: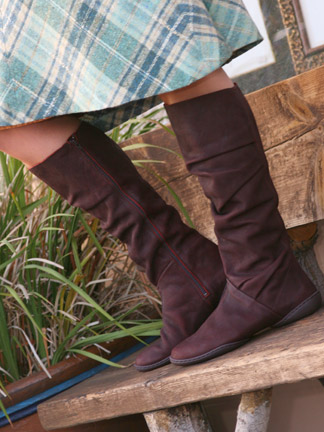 The wine color of the supple nubuck is luscious! Plus, we're wild about the red inside zipper! Trippen is always so good at fun and funky details! A treat at $448, it's mana from heaven for your feet at $348!
If you're looking for something dressier and perhaps a tad more understated, the answer is Coclico's fabulous Beckett Mary Jane: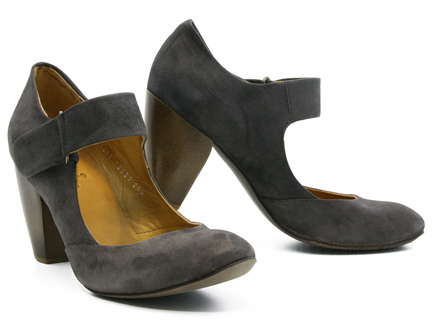 The perfect shoe for all occasions, the Beckett may be quiet, but it still exudes style for miles! Wonderful at $338, it's even prettier at $268!
Of course, it wouldn't be a spectacular sale without offering a break on everyone's favorite, Fiorentini + Baker. Grab 'em while they last, gals, because we've reduced the price of the ever-popular Emmy Boot: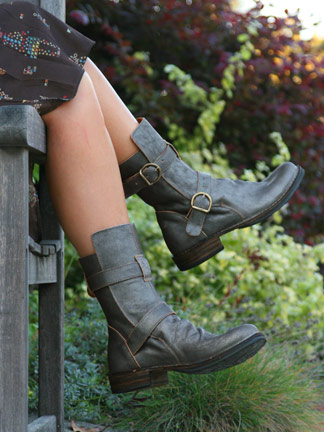 So tough-girl chic, this boot will become the backbone of your wardrobe! Spectacular at $528, it's nothing short of WOW at $422. (Wow, wow, wow!)
And those are just the beginning of the bargains! So jump over to Ped's Sale pages for some sweet pickin's guaranteed to provide a wintry pick-me-up! (And stay tuned for the garden of spring styles about to burst  into bloom!)