Thursday, June 23rd, 2011
Can you believe the longest day of the year has already come and gone? Nevertheless, there's still plenty of summer to enjoy, so we thought that as the days grow shorter, we'd shorten our prices! That way Ped fans can look like sensational in new shoes while reveling in the sand and sunsets, and still have a few dollars to spare for a summertime cocktail or two!
Here are just a few of the lovelies with even lovelier, lower prices!
Let's start tall for those who love heels and gradually bring it down to earth for gals who are fond of flats. One designer who knows how to do heels is Chie Mihara, as evidenced by the Bankok: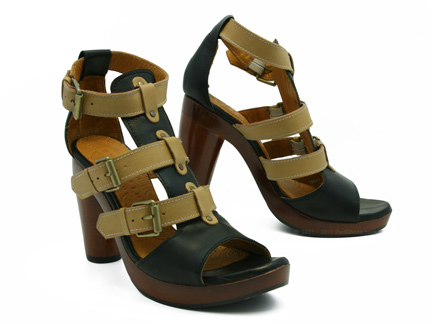 Oo-la-la, such a sexy dominatrix of a buckle-licious sandal! Utterly rock 'n' roll at $428, it burns down the house at $342!
Another high-heeled hottie is Coclico's Lucifer: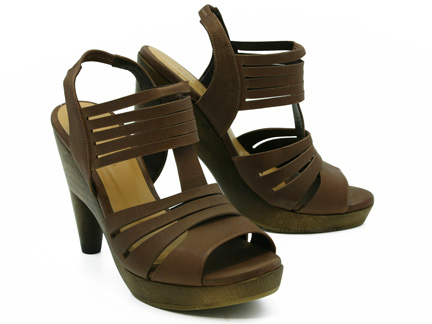 The design of the straps is so ingenious, and the sculpted wooden sole wows with its artistic lines! A looker at $364, it's a knockout at $289!
Bringing the heel height down, Vialis amps up the sex appeal with the Belladonna: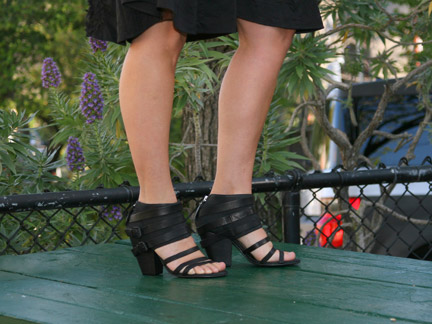 Smoking hot, this sandal offers tough-girl beauty with buckle straps that dip down behind the heel and a zipper that rises up the back! Sassy at $378, it sizzles at $299!
Another beautiful heel that calls attention to your well-turned ankle is Fiorentini + Baker's Tally: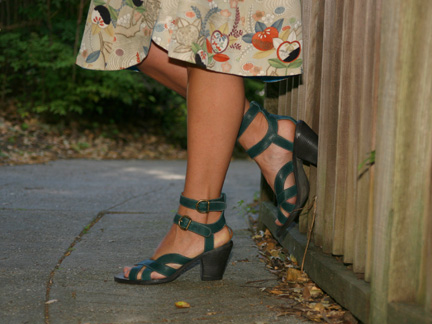 Pretty as a picture at $378, the Tally is utterly gorgeous at $299!
Lower still in terms of heel height, Vialis offers the clean-lined Maribel that is as versatile as it is chic: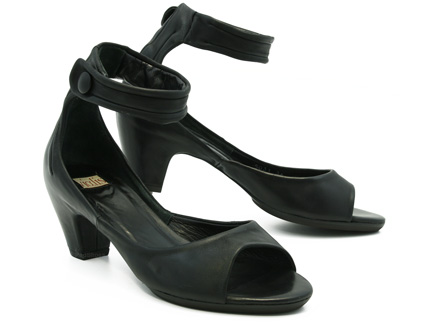 Simple yet packing a lot of punch, the Maribel stands on a heel that's an ultra-wearable 2″. Great bang for your buck at $238, it's even more of a stylish steal at $190!
But we know some of you like to keep your feet firmly planted on the ground, in which case Couple Of offers the fresh Lily ballet flat to help you pirouette through summer: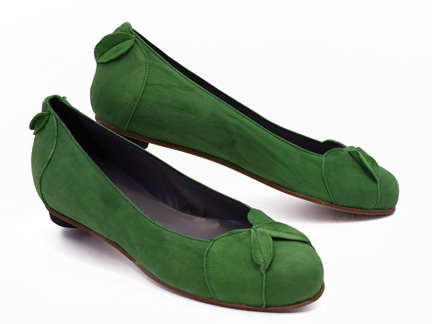 Isn't the color of the suede delicious? A tasty treat at $238, the Lily is even sweeter at $149!
Another fantastic flat that let's you walk the cutting edge is Vic Matie's Elda: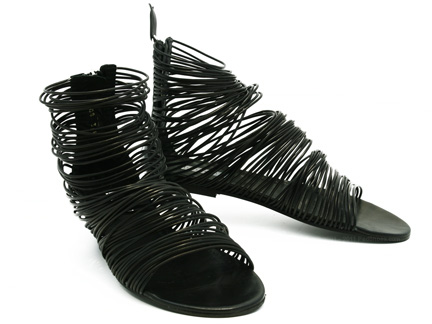 Tough, sexy, and artistic in equal measure, the Elda wowed at $438, but it's an even bigger rave at $349!
And those are only the beginning of the fantastic prices waiting for you at Ped's main site. So, cool your heels in some cool-priced shoes from Ped!