Friday, May 27th, 2011
Yesterday I told you about the social side of my March trip to Paris and Milan. Today I'll fill you in on the trends and style statements I saw at shoe shows in France and Italy. Ped fans, you have a lot to look forward to in the fall! But the GREAT news is Ped is on its game—much of what will be all the rage in a few months is already on the shelves at the Ped warehouse!
Perhaps the most noticeable trend was FUR! It was everywhere—on shoes, on boots, on vests, hanging off of bags, more than I've ever seen. Just to whet your appetite, I ordered a version of Cydwoq's gorgeous Podium boot with fur panels.
That said, ankle boots will continue to hold court next season, so our current version of the Podium is also right on trend: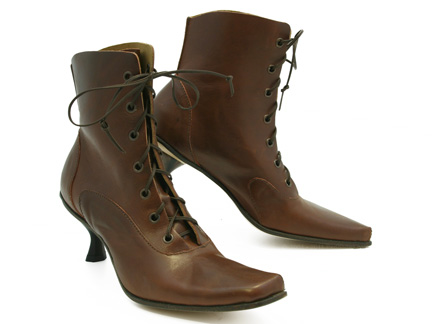 Cydwoq's 2″ resin heel is perfect since flats and low heels are going to be in vogue.
If you want to get a jump on the flat bootie trend, consider Vic Matie's Euro-chic Luisa: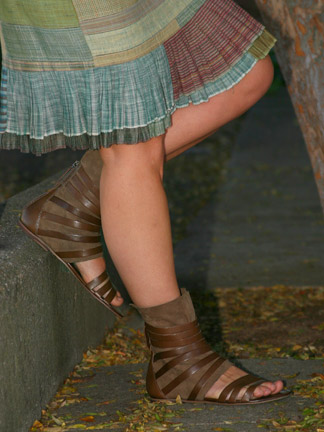 Another trend with staying power is men's oxfords for women, such as Fiorentini + Baker's terrific Eliza Oxford: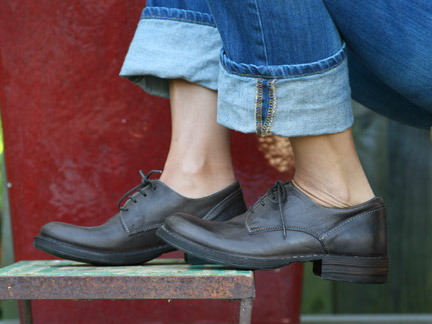 People were not only wearing their oxfords without socks in Paris and Milan, but fashionistsas were also wearing oxfords and boots with laces and buckles completely undone. All the Japanese buyers were rocking the deconstructed laceless and unbuckled look! If you have a size 36 or 37 foot, you can get ahead of the curve with the Vialis Mila, which Ped currently has on sale. (Lucky you!)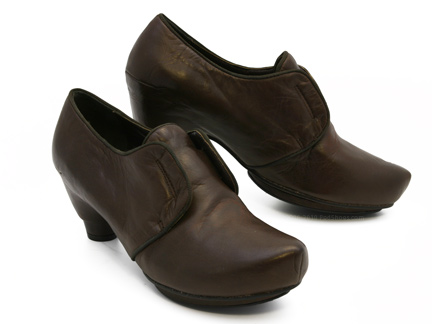 Innovative leather treatments are also going to be a hallmark of next season. Get an eyeful of the variety Cydwoq had on offer to retailers: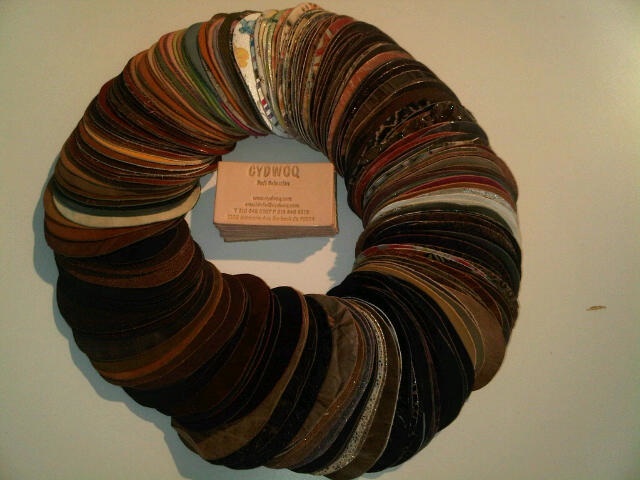 Ped fans can also look forward to eye-popping patterned leathers from Chie Mihara and jewel-toned suedes from Accessoire.
Regarding color trends, the new black is definitely GREY, which was all over the place in Europe in all kinds of shades. You can show off your trend-setting savvy right now by stepping out in Vic Matie's Allegra: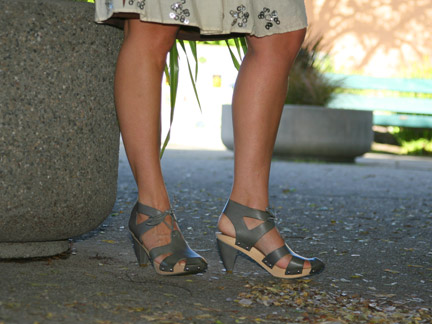 You'll be doubly cutting-edge in this slate-grey beauty since wooden soles also hold sway next fall. Expect knockout wood-soled styles from Vialis and Ellen Verbeek, too.
Given the style forecast, if you're fortunate enough to fit into one of our remaining pairs of Ellen Verbeek's Elise Bootie (on sale!), you'll be right on trend on three fronts simultaneously: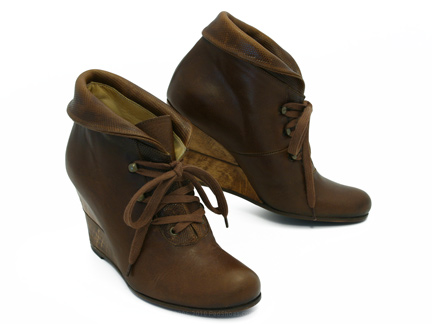 Simply remove the laces, and you'll be ultra-chic with a laceless wood-soled bootie! What could be better? And everyone will admire you for being so in the know!
Of course, everyone at Ped Central is excited about the fantastic things I ordered for fall while in Paris and Milan. But I have to say we're also feeling pretty sassy about having so many cutting-edge styles already in the house! Advantage: Ped fans!
Tweet