Monday, July 13th, 2009
It's mid-July, and the mercury is soaring (at least in the Northern Hemisphere—perhaps Ped's Aussie and Kiwi fans are bundling up in sweaters as we're skipping around in skimpy sundresses). Wherever you are, we're out to make the season a little sweeter by adding a little sugar to our sale prices. There's plenty of summer left to enjoy Ped's airy heels and strappy sandals, but as much as we love them, we need to send these beauties out into the world in order to make room for the chic fall styles that have started to arrive at Ped HQ.
Here are a few treats that just got a little more tempting! Why resist?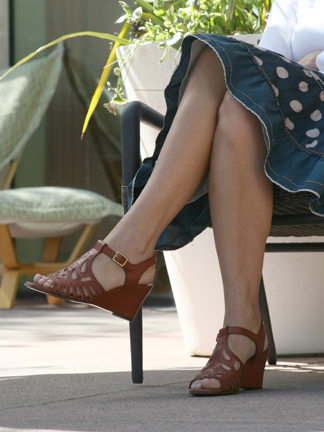 If you've never experienced the comfort and vintage-inspired 'zazz of Chie Mihara, the Rula wedge is the perfect place to start. Nice enough for office wear without sacrificing an iota of style, the Rula features the loveliest cut-and-stitch work up front (click "zoom" at the Ped site to check out the intricate craftsmanship). Well worth it's original price of $358, it WOWS at $199!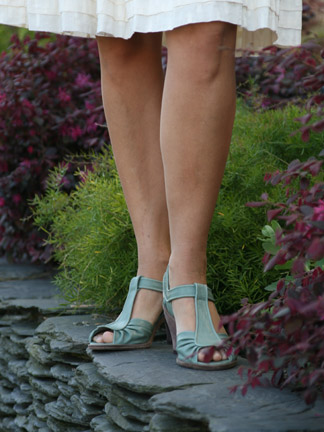 Another Spanish beauty is Argila's Harper, which is a favorite here at Ped Central. The color is so fresh, and the leather is simply luscious. No longer $364, it's as welcome as a clear blue sky at $199.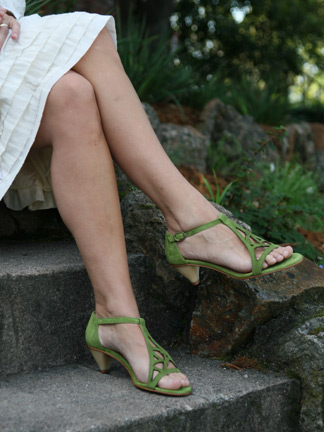 Speaking of color that sings, nothing hits the high note like Coclico's knockout Chiba heel. The grass green suede makes us sigh "Aahhhhh!," and so does the comfort of this easy-to-wear sandal. Lovely at $292, it's even more gorgeous at $169.
So add some sizzle to the sidewalk by slipping on a pair of smokin' hot sandals at the coolest prices of the season!