Tuesday, February 2nd, 2010
February may be the shortest month, but given the wintry storms currently pummeling many Ped fans, it may feel like the longest. Thank goodness, there's a sweet something in the middle to make February worth it: Valentine's Day!!! What could be better than a day dedicated to showing your sweetheart how much you love her? It's the perfect time to express your affection for any woman who really matters in your life! (Remember how you used to give candies and cards to your friends, your teachers, your sisters, and your mom?)
So let your love light shine by putting a sparkle in your favorite gal's eye with a sparkly something from Ped!
It may be chilly outside, but these gorgeous Jamie Joseph Indian Ruby earrings are guaranteed to warm things up wherever you are: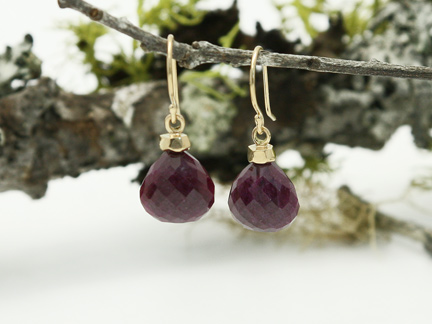 The color is so juicy, like a ripe pomegranate! And the faceting catches the light in the loveliest way.
Maybe the woman you have in mind agrees with Marilyn Monroe  that diamonds are a girl's best friend. Then assure her you, too, qualify as a BFF with this understated but stunning Jamie Joseph silver circle necklace that twinkles with three gold-set diamonds: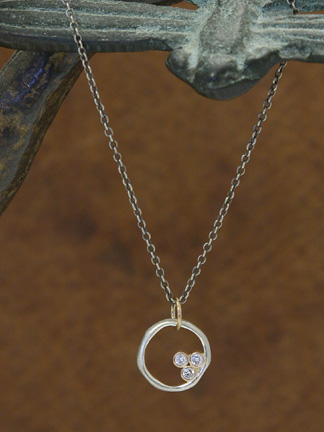 Jamie has a way of making the simplest designs worthy of "Wow!"
As long as we're doing song references, maybe you should take Beyonce's advice if you want to keep your sweetheart from joining all the single ladies—i.e. if you like it, you should put a ring on it! Now, it doesn't have to be that kind of ring; we're pretty sure this Jamie Joseph Onyx ring will keep her by your side: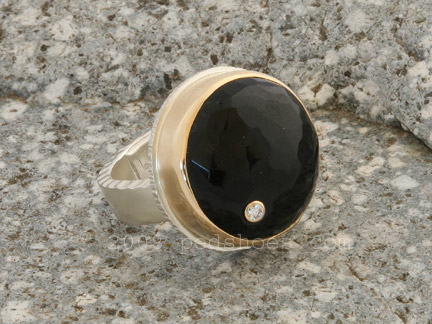 Featured in Vogue, this design is the epitome of chic! We love how the tiny diamond adds a little extra dazzle. Going out to dinner on Valentine's Day? Imagine how terrific this ring will look with your darling's little black dress.
"Hmmm," you may be thinking, "I want to give her jewelry but maybe something more low-key." How about this Green Onyx and Apatite bracelet from Debbie Fisher?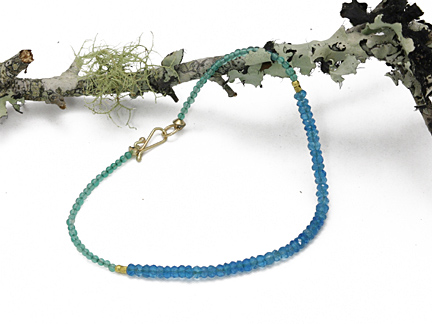 It's pretty and fresh without being over-the-top.
The again, maybe the object of your affection is a free spirit whose taste is more whimsical, in which case look no farther than Pepita: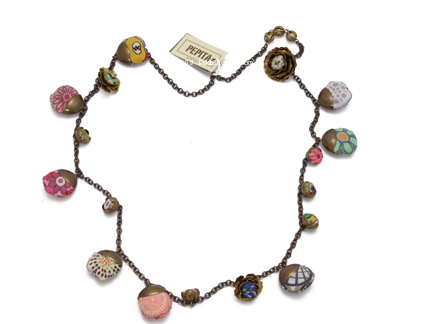 This Eleonora necklace, with its hand-sewn fabric beads blooming from within brass petals, is sure to appeal to her love of one-of-a-kind treasures! A unique beauty deserves something uniquely beautiful!
And if your sweetheart could use a little dose of spring about now, Sophie Digard has just the thing to remind her warmer weather is right around the corner: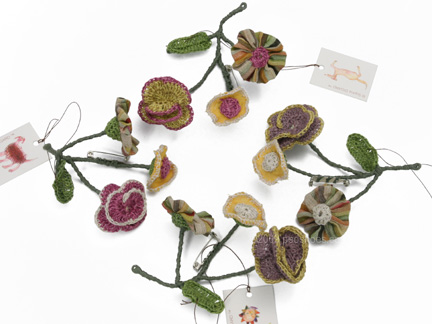 Sophie's cheerful Three Flower Brooch (you can also opt for a single-bloom pin) will brighten up any winter coat or sweater.
Of course, it's the thought that counts, but a beautiful gift that makes your favorite gal feel more beautiful is a wonderful way to show how much you care! (And if you need to drop a hint or two, remember you can mark anything at Ped as a "favorite" and then share that list with the one who loves you best.)
Happy Valentine's Day in advance! May love fill every Ped fan's life!