Saturday, April 24th, 2010
When winter's greys finally turn to green, our thoughts turn to sandals! Nothing's more delicious than wriggling your bare toes in new grass, but pavement, hot sand, and the aisles at the grocery store require you to put a little something beneath your soles. It doesn't have to be much, though, and it can feel almost as good as dancing barefoot across the lawn.
Behold a few of Ped's light and airy treasures.
Hands down, one of the prettiest sandals this season is Coclico's Victorae: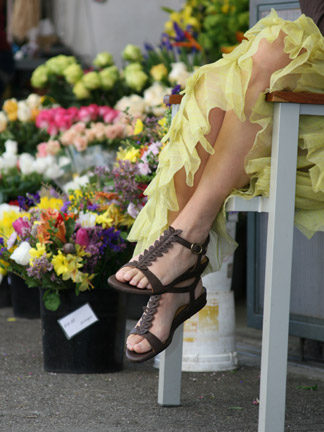 This sweetheart is so simple—the easiest of t-straps—yet it opens eyes with its vine of leaves running up the center. With a .5″ wedge, it's not quite flat, but it's as comfortable as a walk in the park.
When it comes to designing flats that keep feet happy, nobody compares to Cydwoq's Rafi Balouzian. The man knows just what we like! Case in point, Cydwoq's Attract: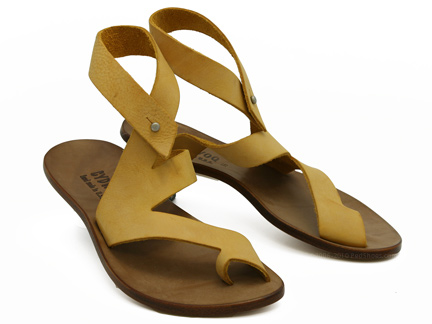 Cut from a single piece of leather, the upper incorporates an ankle strap, which is so of-the-moment! We also love how the soft yellow color is unusual yet muted enough to go with almost everything in your closet.
Another favorite from Cydwoq is the Bare: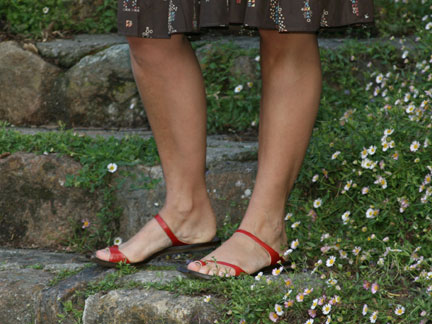 Sandals don't get more minimal than this perfectly designed little number! When you can't go barefoot, the Bare is the next best thing! (And how fun is that sassy red leather?)
When it comes to color, though, everyone knows I lean toward green. So, I swooned when I discovered Cordani's Sarah: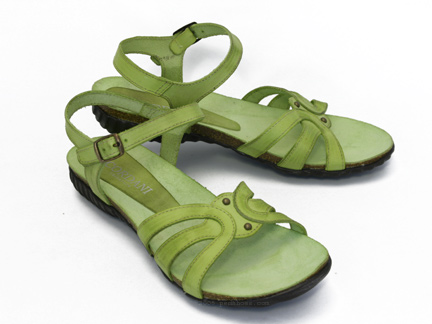 The pistachio leather is so fresh I could almost bite it! But then my feet would be deprived of this flat's supreme comfort. With a full rubber sole, the Sarah is perfect for navigating all kinds of terrain.
Another great travel sandal that offers a fresh variation on the gladiator look is  Cydwoq's Mandarine: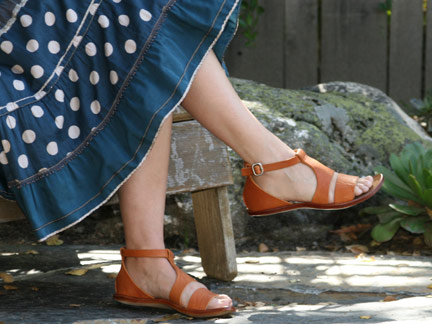 Also available in black, this is the one sandal you won't want to take off because it looks great with everything! (Your other sandals will  be jealous as they gather dust.)
Want your gladiator to have a funkier edge? There's a flat for that! It's Cydwoq's Elect: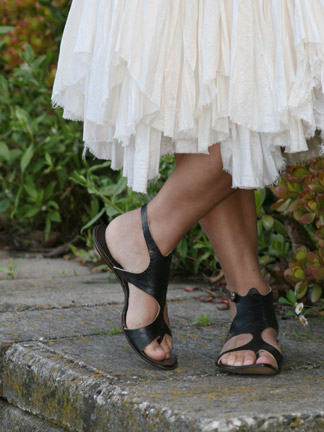 Super cute. Super cool. Super comfortable. Cydwoq does it again!
And, believe it or not, there are even more fantastic flat sandals at the Ped site just waiting to help your feet breathe easy!
(Psst, don't forget this week's Sweet Treat is Cydwoq's Flap Bag. Get 20% off by clicking "be sweet to your feet" in the upper right corner on any Ped page.)