Sunday, March 16th, 2014
Happy St. Patrick's Day, Ped fans! It's the perfect day to dream of all things green (especially because it's still white outside the window for many of you winter-weary friends). To put spring in your step, here are a quartet of lovely green shoes, like a four-leaf clover for your feet!
One of our all-time favorite casual shoes is the Trippen Eccentric, which is at its quirky best in forest green: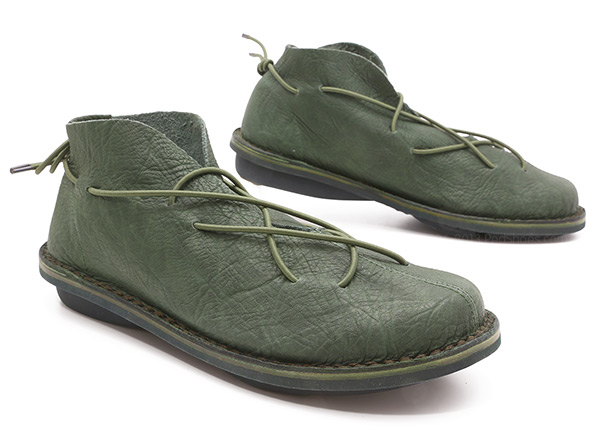 Funky, fun, and incredibly comfortable! Your feet will feel so terrific in the Eccentric you may just leap around like a leprechaun!
Another easy-going green shoe is the Cliff Dweller Canoe, which exudes  a delightful retro vibe: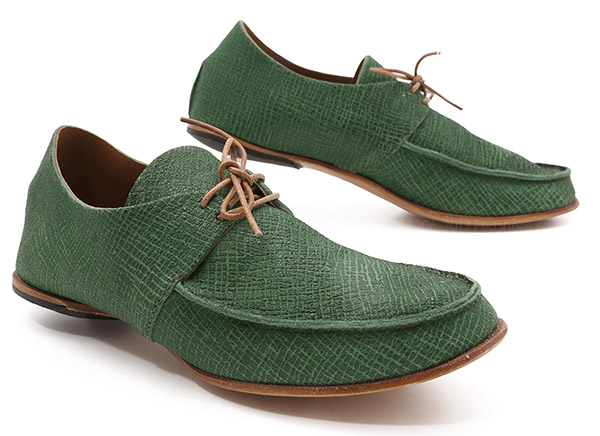 The hatched embossing on the leather keeps things interesting, while the jade color calls to mind the lush green grass of summertime! Aaaahhhh!
Perhaps you live somewhere that's already warm or simply want to prepare for the sunny days that are right around the corner. If so, consider buckling up Chie Mihara's Temoti: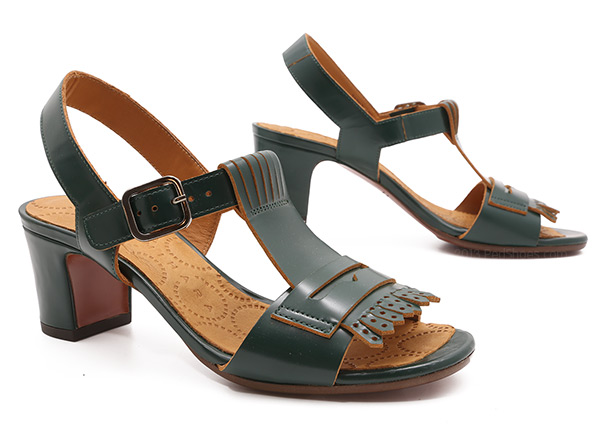 Isn't that pine color cool and fresh? The contrasting natural edge of the leather gives the penny-loafer styling of this sandal extra oomph! We love, love, love it!
The fourth leaf on our green clover could be extra lucky for you if you're the right size because the gorgeous Cydwoq Caution is on sale!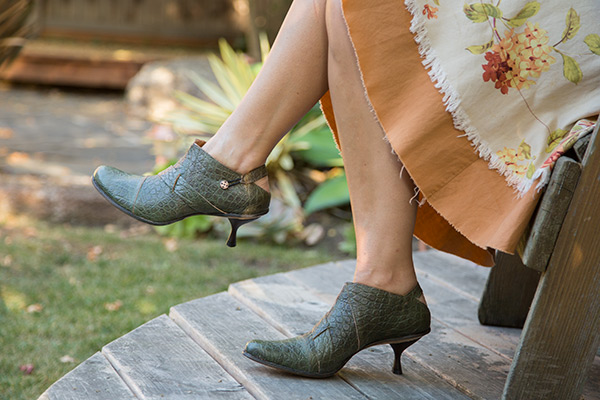 This slingback spans the seasons and is simultaneously edgy, sophisticated, and chic! Fantastic at $326, it's a steal-and-a-half at only $149! (Gorgeous green on your feet and extra green in your bank account! Lucky!)
Hope the luck of the Irish is with you today and every day!
(By the way, in case you didn't see this week's Sweet Treat below, it's the drop-dead beautiful Chie Mihara Amor! To receive 20% off, click "be sweet to your feet" at the bottom of the box on the left of most Ped pages to land at the Amor. Then simply add it to your bag to get the sweet price at checkout!)