Saturday, April 27th, 2013
Remember how post-before-last we told you Ari Balouzian, founder of the new Cliff Dweller line, is also an accomplished composer and musician? Well, feast your eyes and ears on "Kenmere Ave," a new short documenting the care Cydwoq takes handcrafting each and every pair of shoes, which features a beautiful soundtrack by Ari:
Now you know why Cydwoq shoes seem to positively radiate good energy—so many loving hands have contributed to their production!
As Ped fans know, summer days are always sunnier with a pair of Cydwoq sandals on your feet! We've brought back lots of favorite styles this season (e.g. the Tomcat, the Thong, and the Naked), but we also have new designs that sizzle and pop! Here are a few to make your toes tingle:
A good black sandal is like money in the bank—it definitely compounds interest! One of the best is Cydwoq's Train: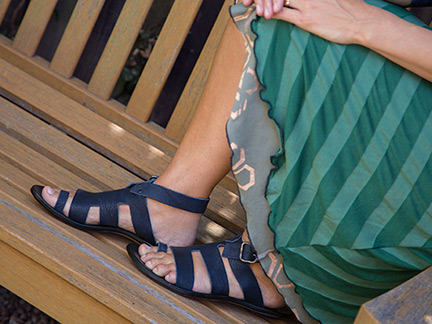 The design is gladiator-esque but without the clunk, and the stand-alone toe ring absolutely makes this Train's whistle blow! Woot woot!
Cydwoq's meticulously constructed (you saw for yourself!) all-leather soles offer miles of comfortable walking. The Cedar, for instance would make an ideal traveling companion: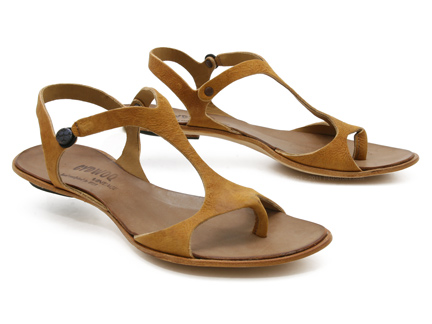 Among its many virtues: the elastic-loop and button closure holds your foot securely; the caramel color is both rich and versatile; and the v-topped t-strap makes any foot look slender and graceful!
We know, we know—as easy as the button-and-loop is, many of you simply want to be able to slide in and go! Cydwoq's Carbon lets you do just that in red-hot style: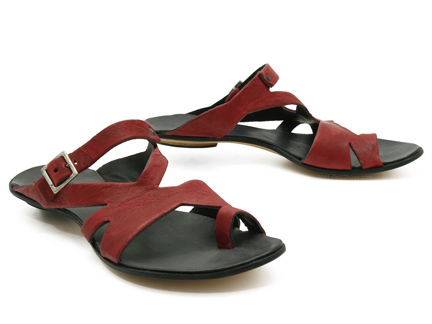 The angular upper is cut from one piece of leather, with only the buckle strap added with a well-placed rivet. So cool! We like how the Carbon's buckle lets you cinch up the fit for extra security. Once the buckle's set, this jazzy flat slides on easy as you please!
Another sandal that lets you adjust a buckle to customize the fit without compromising your ability to slip it on is the Cydwoq Trend: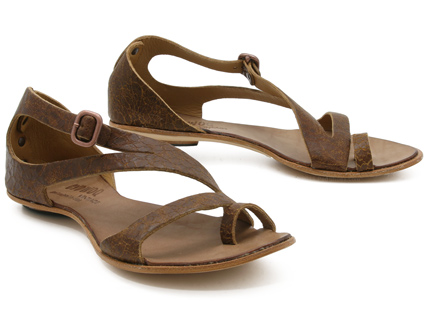 We constantly get requests for brown sandals that require zero work but look great! Voila! Also, the enclosed heel of the Trend makes it another savvy travel choice.
Speaking of enclosed heels, Cydwoq includes one in the design of THE show-stopping flat sandal of the season, the Laser: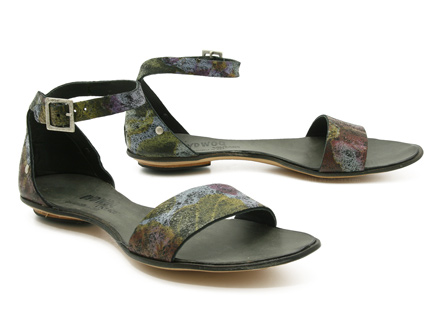 Ultra easy to wear, the Laser is devastatingly sexy with its ankle-strap sassiness! And the multicolored marbled leather? GORGEOUS!
Cydwoq sandals are sweet soles to have and to wear from this day forward—perhaps even 'til death do you part. They're that well-made and timeless!
(Psst, you have just three more days to eat up one of the sweetest Sweet Treats ever: the Fiorentini + Baker's Emmy Boot! Just click "be sweet to your feet" in the upper right corner of any Ped page to land at the Emmy, where you'll find the magic code that will bring a delicious 20% off at checkout!)