Wednesday, September 9th, 2009
As I mentioned a couple weeks ago, everyone at Ped HQ shares nostalgia for that back-to-school excitement that used to fill us with a mix of nerves, sadness that summer was over, and elation at seeing our friends again. Those of you who are who involved in education—whether you're a grad student, prof, or administrator—still get the thrill of the fall transition, while the rest of us simply live vicariously. To help recreate that zesty, anything-could-happen-this-year feeling, we've put together a cool-for-school list that also works outside the ivory tower. Take notes!
1) Book bag.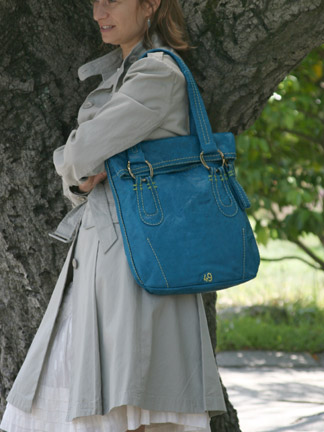 Let's face it, 49 Square Miles' Bookworm Slim Tote is in a class of its own. It's roomy enough to accommodate files, notebooks, and even a small laptop, but it's not so large that you'll end up with a back problem from hauling too much across campus or to the office (allow us be your guidance counselor on this one). And the color! If you're feeling sleepy in your seminar, just look at this beauty for a wake-up call.
2) Go-with-everything shoes.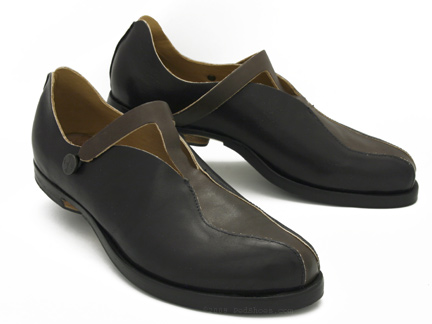 When you need a shoe that you can wear day in and day out, whether you're dolled up in a cute skirt or going casual in your sweetheart's jeans, look no further than the Cydwoq Dance. This super easy flat is schooled in style, yet it's comfortable enough to race through a mad dash when you're running late for class or a meeting (and a bit of rubber on the leather sole will keep you on your feet).
3) BGOC (Big Gal on Campus) Boots.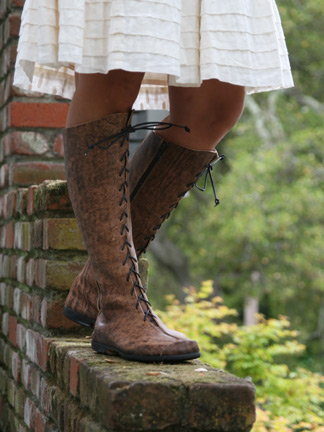 Of course, your classmates and/or colleagues admire your smarts, but it doesn't hurt to let them ooh and aaah over your style, too. Brains and beauty, yeah, that's right, you've got it ALL going on—a point you can make clearly by skipping from class to meetings to lunch in Cydwoq's Native Boots. These knockout lace-ups are at once classic and modern and will just get better the more you wear them. Turn those heads!
4) Chilly days scarf.
Fall weather is unpredictable. Warm days turn chilly and vice versa. Let the mercury rise and fall—when you've got a soft and cozy wool scarf from Sophie Digard, you're all set for whatever the day brings. Hand-crocheted and Parisian chic, a Sophie scarf is the way to look beautiful and stay toasty! We especially love her Check Square design (although it's so hard to choose—tomorrow we may have a new favorite)!
With these items in your wardrobe, you'll be a walking lesson in style!