Monday, March 30th, 2009
In past posts, I've encouraged Ped fans to use the site's "Zoom" feature to take a closer look at the finer points of Ped's treasures. Sure, there's a lot of info packed into the descriptions, but nothing quite matches seeing the additional views and examining the exquisite details for yourself. For instance, take a gander at the mind-boggling number of beautiful yarns Sophie Digard uses to crochet her Mini Flower Scarf:
And check out the precise cutwork and topstitching that enhance the design of 49 Square Miles' Kerouac Satchel: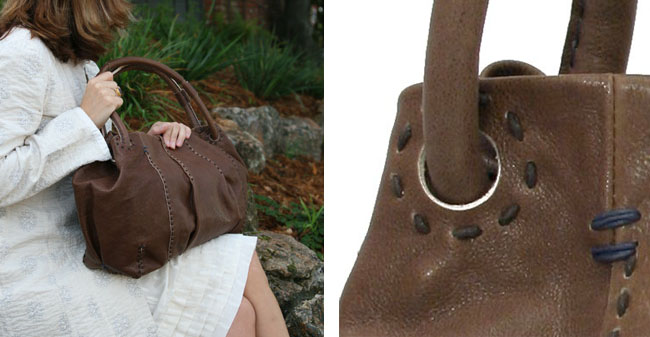 Finally, take a look at the hand-painted leather treatment that makes the Cydwoq Vintage Feel sandal so unique: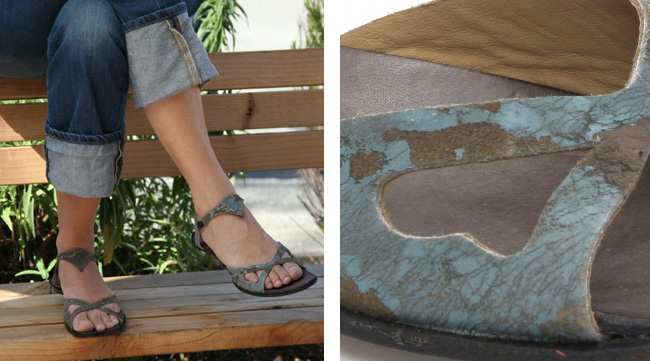 At Ped, it's often the little things that take our shoes, bags, and other treasures to the next level. So dig into the details!