Friday, May 30th, 2014
The best way to make any outfit pop? A fab pair of shoes, of course! The second best way? Consider an eye-opening scarf! The best news is it's not an either/or choice—in fact, we highly recommend both/and, i.e. great shoes, boots, or sandals AND a sensational scarf!
With the mercury on the rise, we've stocked up on lightweight cotton and linen scarves for the summer season. They're airy enough for daytime wear but also ward off the chill after the sun sets. Let's take a look!
The sunniest of our many sunny scarves is Epice's Girasole Scarf: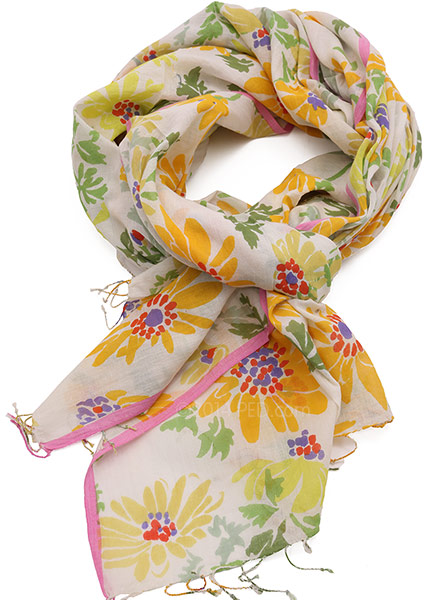 It's as if Epice took the spirit of a bright June morning and wove it into soft cotton to yield this featherweight confection!
If you lean away from florals and more toward bold geometrics, Epice's super-chic Moderno Scarf may have your name on it: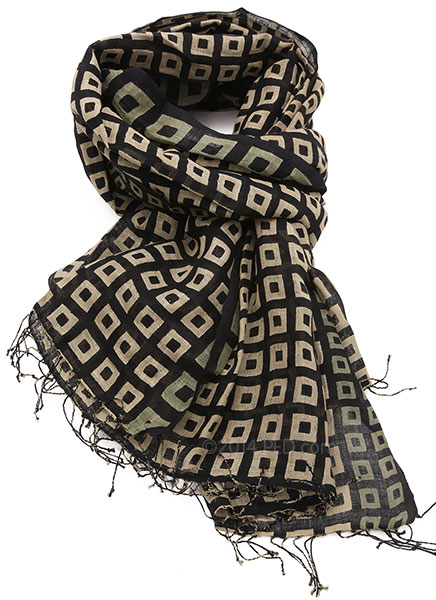 Perfect for you Ped fans who love all things black, this scarf, which is wide enough to wear as a shawl, is a luxe blend of cotton and linen! (But if you want a juicy dose of color, we also offer the Moderno in a vivid green, which I love!)
Another wrap that dazzles with geometric abstraction is Sophie Digard's Dream Scarf: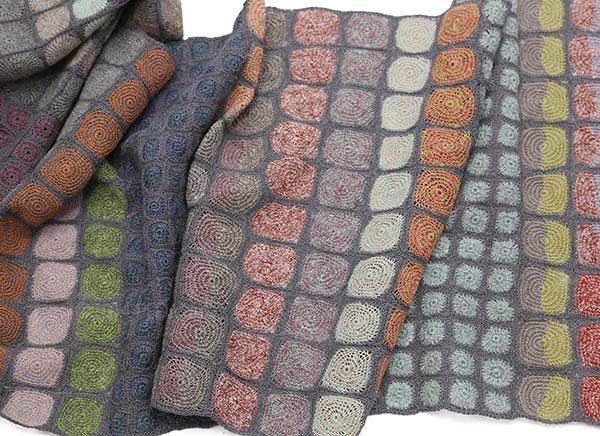 Truly a work of art, this 100% linen scarf is absolutely mesmerizing with its spirals within squares and tiny flower-like suns, all laid out in successive horizontal bands of color along the length of the scarf! Fantastic!
One of the many reasons we love Sophie Digard is her sense of whimsy, which is on beautiful display in the Puzzle Scarf: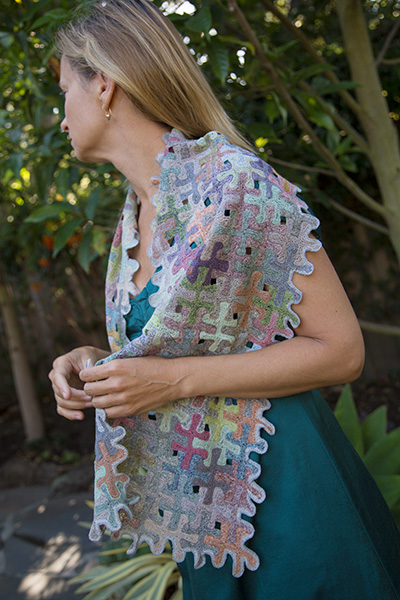 We particularly like the unusual edge created by the interlocking puzzle pieces' shapes, as well as the little open windows scattered across this linen masterpiece! Get ready for a lot of scarf envy!
On days when even a light scarf might seem like too much to wear, you cans still put on the charms of Sophie Digard, by slipping her Petal Necklace around your neck: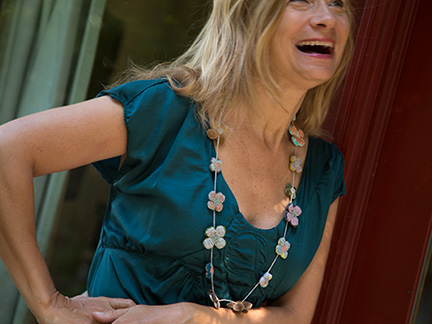 A garland of fun! Each linen and velvet crocheted flower on the necklace has a split personality (in the best kind of way) since the back and front offer two different color schemes.
Of course, this is just a taste of our textile delights. There's more lightweight loveliness to feast your eyes on over at Ped's main site! Entwine your neck with an airy scarf or necklace, and wrap up your summer style!
(Any one of the beauties above would look fantastic with this week's Sweet Treat, the Cliff Dweller Emma sandal! Just click "be sweet to your feet" at the bottom of the box on the left of most Ped pages to land at the Emma with the "Sweet Treat" designation. Then pop the sandal in your bag to get 20% off at checkout!)