Wednesday, February 11th, 2009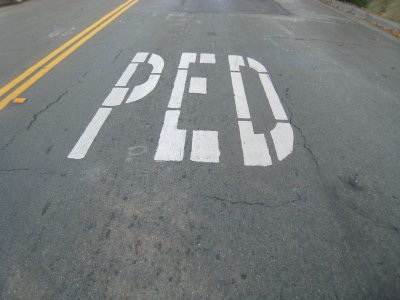 It's that time of year again—for the next few weeks yours truly will be heading to Las Vegas for the World Shoe Association trade show and then jetting to France and Italy for more Ped shopping. I love hunting for new lines to bring to Ped, but ferreting out those hard-to-come-by items that combine ethical production, superior quality, and unusual style can be exhausting! People who know me can attest to my stamina (just call me "Sporty Spice"!), but I would be lost without comfortable shoes and boots capable of going round-the-clock, carrying me from one trip to the next.
So, meet two of my all-time favorite traveling companions: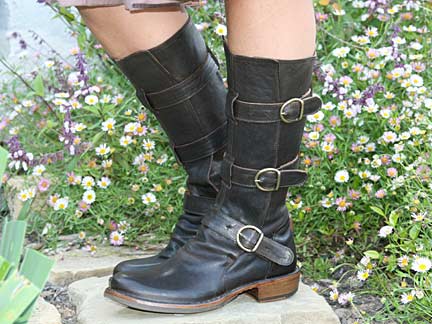 There's a lot of love out there for Fiorentini + Baker's Eternity Boot (hello, celebrities). And with good reason! Not only is this boot fantastic looking (a little bit of badass in a stylish package), but it also is the pinnacle of comfort. Its construction is hardy enough to withstand hours of walking anywhere you care to take it—convention halls, Manhattan streets, or Parisian boulevards. I particularly love this boot in brown because the color is so versatile. When I don't have time to think about what to wear, I always buckle up the Eternity boot, knowing I'll look—and feel—great!
Another excellent style capable of going the distance is Cydwoq's Seat Bootie: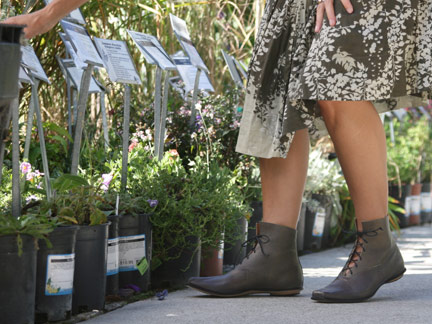 My favorite thing about this cutie is how light it is! I don't know about you, but at the end of a long day my feet often feel like they've been dipped in lead. But not in the Seat! These boots keep a spring in my step even after hours of traipsing from Point A to Point Z. Because they lace up, they easily adjust if, heaven forbid, your ankles start to swell. And let's not forget the style factor—these ankle boots look edgy and chic with almost any on-the-road outfit. If you like to show off your tights, you'll love the tongue-less construction that lets you flash your favorite hosiery for the world to enjoy. (And it doesn't hurt that the Seat is currently on sale!)
So, I'm off, Ped fans. I'll continue to blog a bit from the road. And before you know it, I'll be back with the promise of good things to make you Ped heads smile!