Tuesday, November 26th, 2013
It's that time of year, Ped fans, when your inbox starts to overflow with invitations to holiday shindigs. No doubt, your favorite LBD will get a workout, night after sparkly night! But what to put on your feet to make sure you're still standing comfortably after all those hours of socializing while quaffing eggnog, wassail, and champagne?
Ped to the rescue with a few festive ways to keep your dogs from howling at the moon!
Chie Mihara knows all about letting your inner girly girl out to shine without sacrificing your soles (and arches and toes). One of the prettiest shoes of the season is the Chie Mihara Kitaro: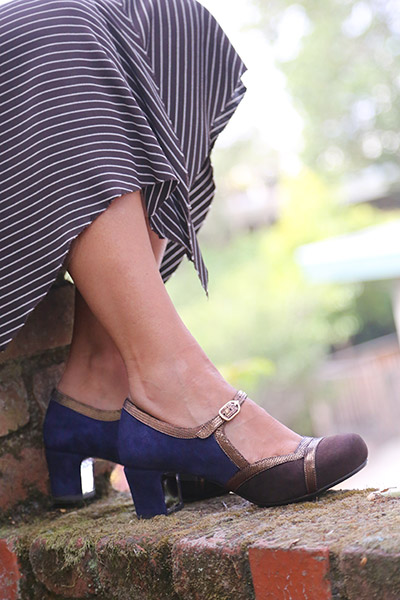 Ooooh, we adore the textured gold leather trim with the blue suede heel and brown suede toe! What a way to add color and sparkle to a little black dress!
Colorful suede also makes the Accessoire Doisneu a welcome guest at any party: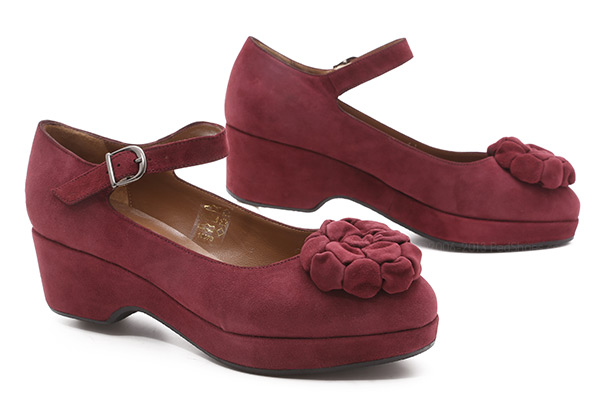 Gorgeous and soooooo comfortable! This beauty's suede-covered platform slopes from 1.75″ in back to .75″ up front, making the pitch a delightful 1″! And the stylized rosette is beyond chic! (We adore the "grenat" (garnet) version pictured here, but the Doisneau also comes in amethyst.)
Another flower-adorned shoe that will have you shining is Chie Mihara's Karta: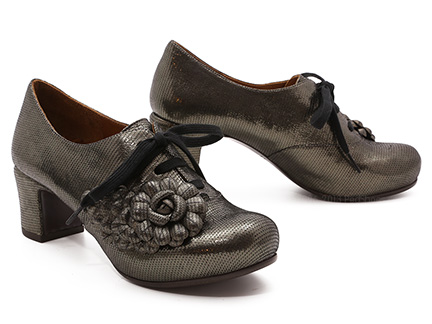 This glittery oxford is tied up and ready for cocktails! (We also offer the Karta in a red that's as pretty as a poinsettia.)
If you're looking for something sparkly but a little airier, you're guaranteed to wow in Cydwoq's Gaudi: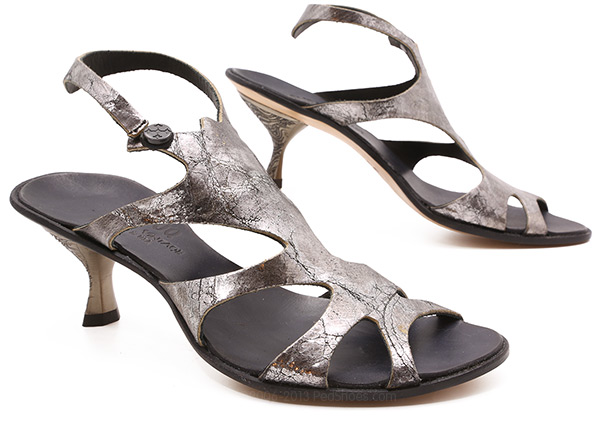 Hi ho, silver! In this gorgeous sandal, you'll turn every head in the room. (And those behind you can swoon over the design on the etched heel!)
Perhaps you like your metallics a little more low-key. If so, say hello to Cydwoq's understated yet oh-so chic Fluid: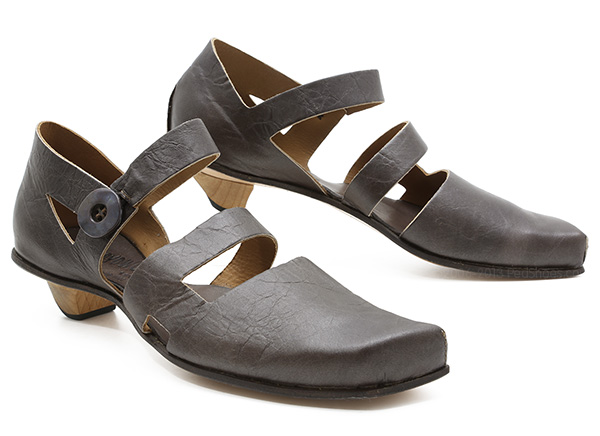 The Fluid is perfect for when you need to go straight from work out for evening drinks—it makes the transition in the most fluid and stylish way!
Another work-to-play knockout is Cydwoq's strap-a-licious Young: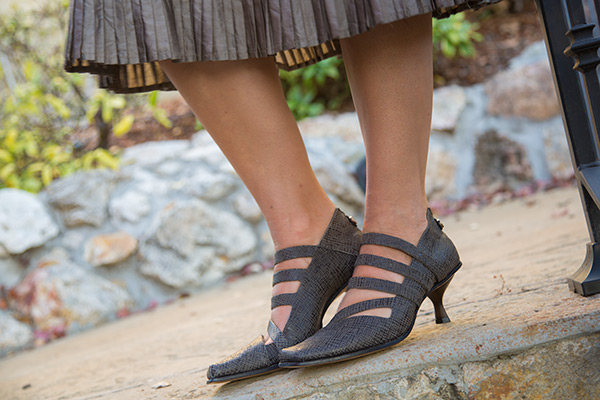 The Young is so very sexy but in a socially acceptable way! (Make sure you click "Views" to see the saucy corset-like closure in back.)
The same closure adds even more fuel to the fiery hotness of Cydwoq's Knee, which is ideal if you want to party in a dressy ankle boot: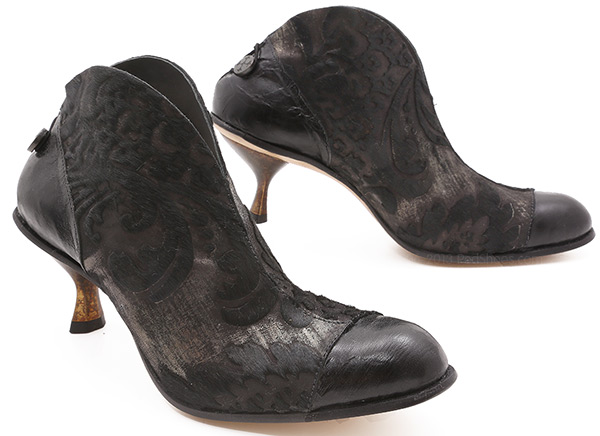 Isn't that burnt-out paisley leather breathtaking? The Knee is guaranteed to make you the modern and edgy belle of the ball!
For you Ped fans whose style is more funky than femme, consider rocking the holiday cocktails in Cydwoq's Love Ankle Boot:
We love the idea of wearing an LBD with this black and red badass beauty! You'll light hearts on fire! (Where you can roast some chestnuts…)
As usual, there are more ways to make your feet festive over at Ped's main site (don't miss Cydwoq's Skate and Rotate, which we showed you a few posts back).
'Tis the season to take your tootsies out on the town!