Wednesday, July 22nd, 2009
The Dog Days of summer are here, and as much as we love dogs at Ped, it's so hot that all we can think about is spending a day at the beach, cooling off in the waves and relaxing in the sea breeze. Happily, Ped has quite a few things to make the sand-and-surf experience that much more pleasurable. (And stylish!)
Seaside tip of the day: Don't leave home without 49 Square Miles' Carryall Tote: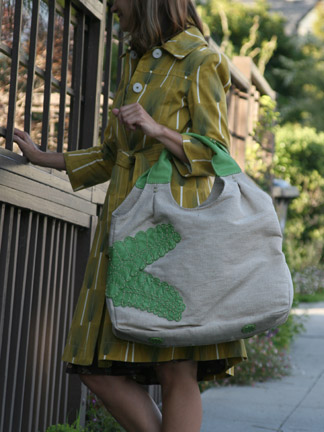 Four words: Best. Beach. Bag. EVER!!!!! Everyone at Ped HQ is crazy about this sturdy canvas bag because it's spacious enough to hold a beach towel, paperback, snack, sunscreen, binoculars, frisbee, water bottle, and whatever else you need to make your day in the sun fun. And despite being a workhorse of a bag, it's so dang cute! The leather appliques are whimsical, and the colors sing of warm weather. We love. We love.
Another great way to haul your beachwear and wares from your house to that umbrella in the sand is Mia Zia's Parisian Market Tote.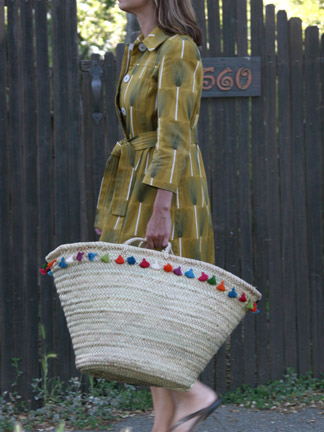 Beautifully woven out of natural raffia, this bag is casual yet undeniably chic. Traditional Moroccan construction means it's sturdy enough to take on whatever rough-and-tumble adventures you care to carry it on, looking sassy all the while with its colorful tassels.
Another must-have beach accessory is a pair of kick-on, kick-off sandals. Cydwoq's Lizard is just the ticket!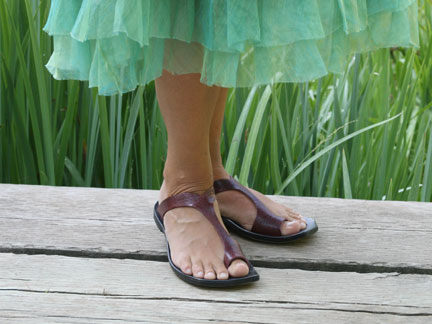 There's not much to them, but what there is packs a serious style punch! The ultimate in Zen-like simplicity, these beauties will keep you from burning your tootsies' tender soles as you skip across the blazing sand.
Finally, every day is sunnier with the beach-inspired dazzle of Jamie Joseph's Starfish Necklace.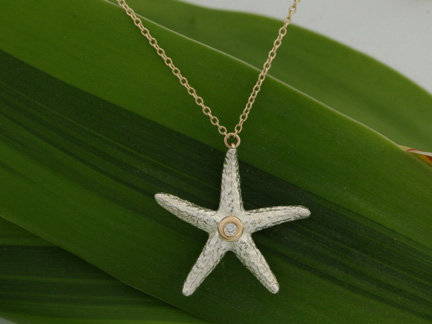 The perfect way to add sparkle to your beachwear—whether you're baring it in a bikini or keeping covered in a kaftan—this necklace is so sweet with its gold-set diamond twinkling like a star within the silver starfish. And what a way to maintain your beach frame of mind the rest of the year!
So, stretch out on the sand and, with Ped's help, beach all you can beach!