Wednesday, December 23rd, 2009
Ped fans, as we near the end of the year—and the decade!—all of us here at Ped HQ hope you have a wonderful holiday season with the ones you love!
Here's our girl, Ella, Ped's Chief Canine Packing Inspector, making sure all the packages leaving the Ped warehouse are ready to make their recipients' holidays happy!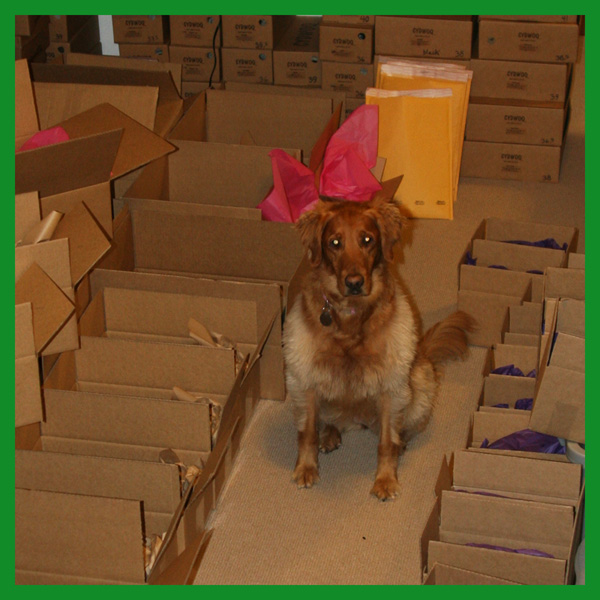 Although Ped's hardworking crew will be taking a break from Christmas through New Year's Day, Ped will still be open and ready to take your orders during that time! If you have a question, just e-mail us, and we'll send you the answer pronto! We'll resume shipping January 4th. In the meantime, Ped will have a "Sweet Treat" as usual next week, and I plan to write another blog post as we head into 2010.
Thank you so much for being such great customers and friends over the past year! You mean the world to us!