Tuesday, July 13th, 2010
Summer, summer, summer! Now that we're adults, we work right through it, but we still have that kid feeling that school's out, and suddenly, the world is full of freedom and possibility! And green is everywhere you look, which, of course, I love since it's my favorite color!
Ped has lots of luscious green things, so you can remind yourself of summer any time of year.
It's no secret that I am in LOVE with our latest boot from Fiorentini + Baker, the Eden: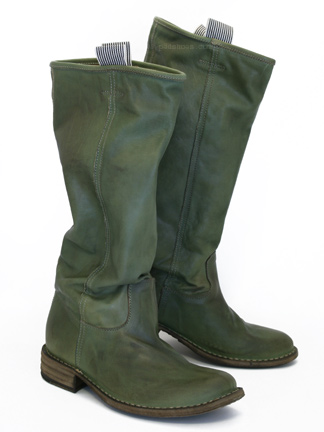 Not only is it a tall drink of green (bonsai green, to be specific), it's also so supple. I love the idea of this boot scrunched down and paired with a floaty summer dress.
Another recent addition to Ped's green lineup is the wonderful Cydwoq Tourist: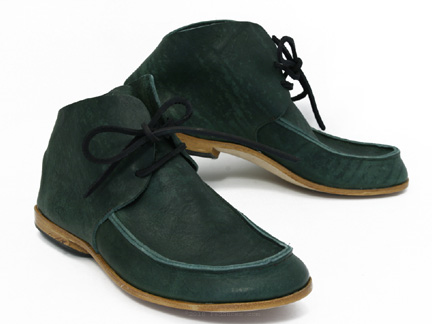 Rafi at Cydwoq keeps refining the lace-up low boot, and this is his latest version! Perfect for walking and walking and then walking some more!
Trippen's Octopus is another shoe designed to take you anywhere you need to go in cutting-edge, green style: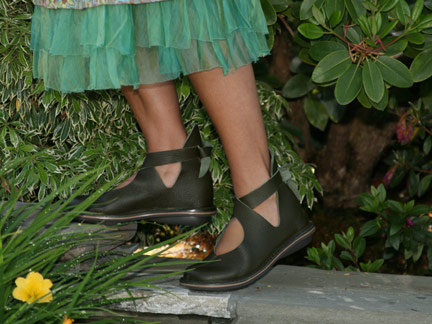 I love how the straps cross over your foot and then tie in a knot behind your heel! Trippen never fails to wow with its innovative designs!
If you're a gal who prefers a heel, have we ever got a treat for you! The current star of the Ped warehouse: Chie Mihara's Jupi!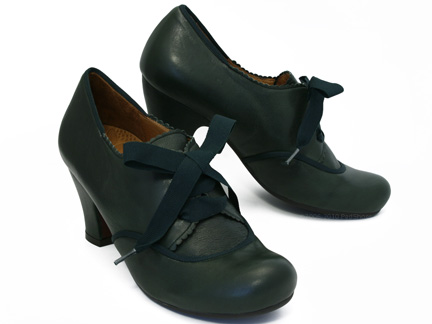 Oxfords are IT for fall, and this is one of the prettiest we've seen. Plus, the forest green color is to die for!
Of course, green grows beyond merely shoes and boots at Ped. For instance, drink in the myriad greens in Pepita's Giorgia necklace: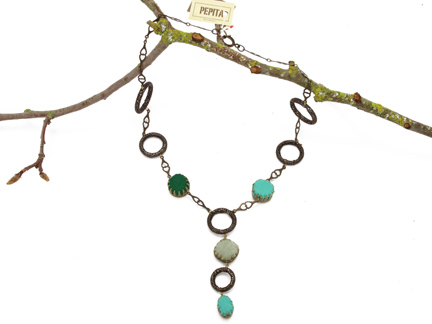 The way Pepita mixes antique hardware with soft beads is so unusual and fresh!
Speaking of fresh, Mia Zia's Willow Scarf reminds us of sunny picnics and sweet-smelling grass:
The weave of this lime checked scarf is deliciously soft, and Mia Zia's signature tassels automatically make any day more fun! (Plus, it's on sale!)
Of course, there are more lovely green items sprouting all over Ped's main site! So, spruce up your style with a touch of green and maintain a summery frame of mind all year long!
(By the way, this week's "sweet treat" may not be green, but it's named for something that swims in green water: Trippen's Fish! Just click "be sweet to your feet" at the top of any Ped page to get to the discount code that will make this sweet shoe yours for a cool 20% off!)