Tuesday, May 11th, 2010
Sure, we love slides at Ped, and we adore boots with buckles. Nevertheless, a little lacing goes a long way in terms of adjustable comfort and style! Whether it's a classic oxford from Fiorentini + Baker or an innovative flat from Trippen, we enjoy a shoe that ties things up with a bow or knot. So, allow us to present a visual ode to the lace-up in all its lovely variations!
First up, one of the cutest shoes on the block this spring—Trippen's Fish: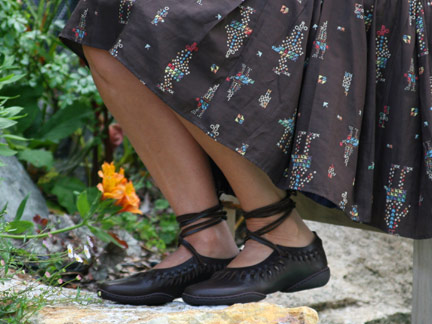 Wonderfully light, this little brown flat is so flirty with the way its leather laces weave through the front and back before twining around your ankles. Tie them in front, knot them in back—Trippen leaves the choice up to you! What's certain is how comfortable your tootsies will be skipping down the streets of Prague, Perth, or just your hometown in the Fish!
But if ankle wraps aren't your cup of tea, then maybe Trippen's ultra-innovative Pull will appeal to your love of lacing: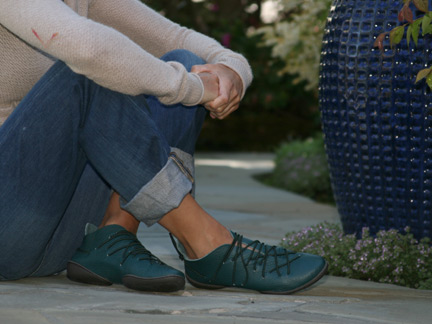 We love the crazy way the elastic lacing crisscrosses the front before winding up in an adjustable knot behind your heel. This great travel shoe comes in both luscious teal and cool jade green.
Another shoe with out-of-the-ordinary lacing is Cydwoq's Proud: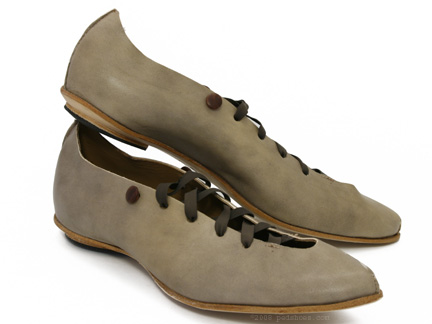 With this flat, there's nothing to adjust—just slide in your foot and the elastic lacing automatically creates a glove-like fit. So clean, so chic, so cutting-edge—but still so versatile because the Proud literally goes with everything!
Sometimes, we like to change things up! Lots of you know the Fiorentini + Baker Emma Boot laces in the back, but did you know Trippen's cut-front Fence ankle boot also features lacing in the back?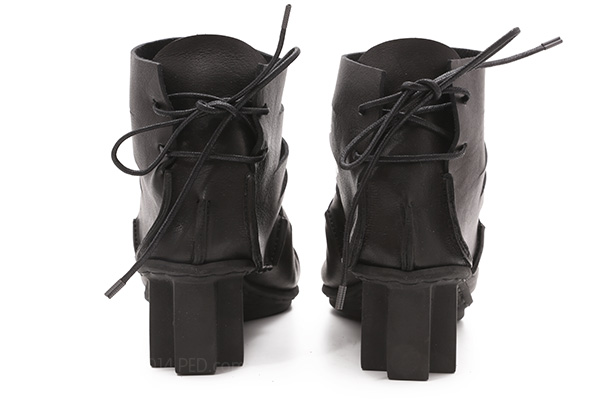 In a word (and no offense):  badass!
Then again, nothing beats the classic oxford for lace-up goodness. We've got two new ones in the house. Giraudon's Plug Loafer is actually an old fave from years ago: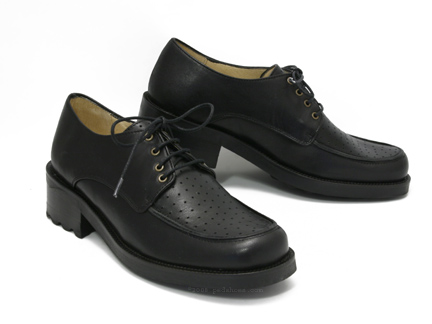 We love this traditional black shoe because it's thoroughly modern with its perforated leather over the toe and four-eyelet lacing.
If you prefer to juice up your oxford with a blast of color, though, get an eyeful of Fiorentini + Baker's latest: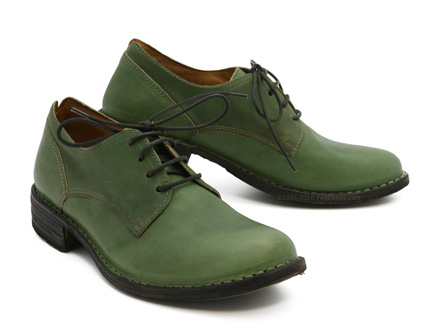 It's got all of F+B's famed Italian construction in a glorious green package (and it comes in blue, too) all tied up with a bow!
By the way, have you checked out this week's "sweet treat," Argila's Zoe? It takes lacing to a whole new level of sauciness: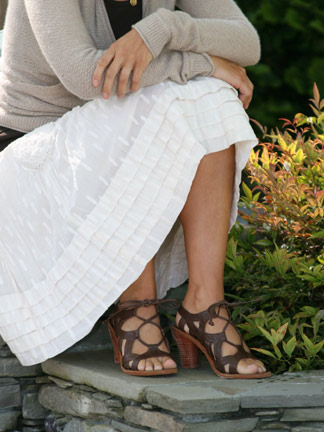 Just click "be sweet to your feet" in the upper right corner of any Ped page (including this one) to get 20% off this flirty heeled sandal!
So, lace up, ladies—in any of these great shoes, you're sure to have a string of admirers tied around your little finger!