Monday, August 9th, 2010
It seems like yesterday we were dancing through March and April, trying on all the new sandals in the Ped warehouse. Now we're already in the second week of August? How did that happen??? We're sad to see the long days of summer grow short, but one consolation to their coming to an end is the arrival of fall's beautiful shoes and boots!
Want more good news? You don't have to wait until the leaves start to turn to wear them! Ankle boots and heeled oxfords look terrific and utterly modern with flirty summer skirts!
Here's a taste, fresh out of the boxes arriving daily at Ped HQ, to whet your appetite:
Who can resist the charms of Chie Mihara's Vaive?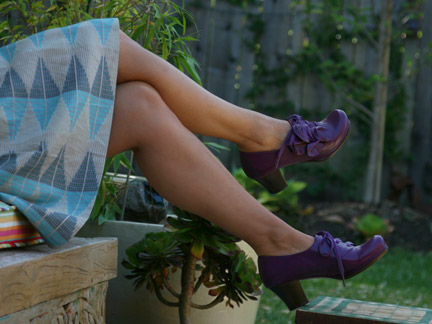 Yes, we've had this wonderful, rosette-embellished oxford before, but not in VIOLET!!! What a fabulous, head-turning color to take you through the rest of summer and right into fall!
Another old favorite that's just arrived in a new color scheme is Giraudon's Plug Loafer: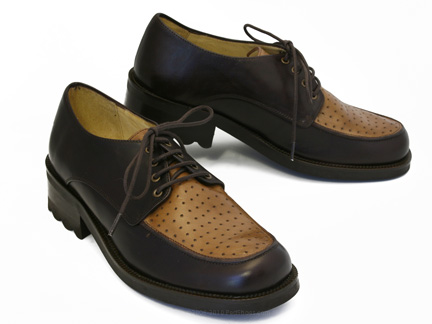 The latte-colored toe really calls attention to the wonderful perforated leather in Giraudon's design. So cute!! We love the idea of pairing this play on men's wear with a flouncy, girly dress!
Another colorful new style for transitioning from summer into fall is the Cydwoq Buckle: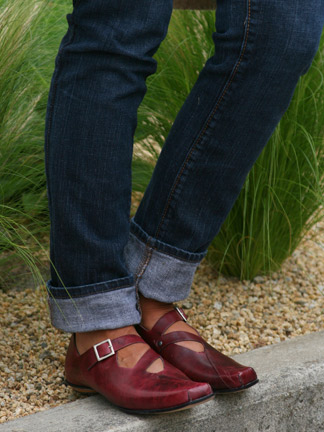 The Italian leather in this über-modern flat is the most wonderful blend of wine and black. The zig-zag strap and square buckle also offer a refreshing break from all the lace-ups that are everywhere this season (not that we don't adore lace-ups—we definitely do!).
We're excited about all the new styles at Ped, but we confess one little boot has us in a particular tizzy: Cydwoq's Iota!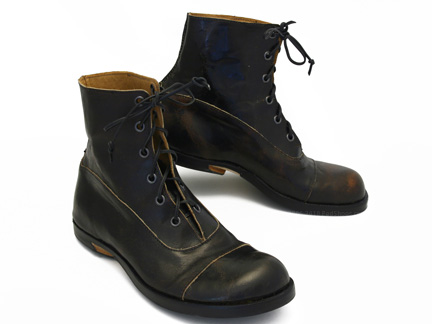 We've loved a lot of lace-up ankle boots in the past, but, without a doubt, the Iota is our favorite engineer boot EVER! The way the leather comes together is wonderful, but what we like best is how the leather is an "aging" black, which means over time it acquires a brownish patina. So cool! In Japan, they have a special term, sabi, for the beauty that comes with time and wear!
Needless to say, there are more new designs to ooh and aah over at Ped's main site, with still more on the way! Stay tuned, Ped fans because the sun may be setting on summer, but this fall promises to be spectacular!