Tuesday, January 5th, 2010
Happy New Year, Ped fans!!! Here's hoping your holidays were everything you wanted them to be and more!
If you're like me, though, after all the hoopla and good cheer, your wallet's feeling a little lighter. Still, a gal's got to have good shoes and boots to get through the chilly winter months! Don't worry. Ped's here to help by taking our prices down a notch, so they're a little friendlier to soles in need. We bet you've been generous to everyone you love, so now it's time to treat yourself!
Who knows, maybe those cute Chie Mihara's Santa forgot to bring you are still waiting for you to slide in and step out on the town?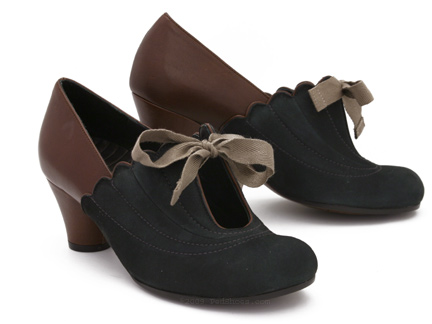 Ped blew through its first shipment of Chie's knockout Ninke practically overnight and reordered, which means we just might have your size in this vintage-inspired heel! With it's beautifully stitched and scalloped toe, it was worth every penny at $328, but now it's super stylish at $262!
Or perhaps you've looked longingly at the Cydwoq Vintage Game Boot, but always heard your mom or maybe Sister Mary Francis saying in your head, "Tis better to give than to receive…," and turned away with a sigh.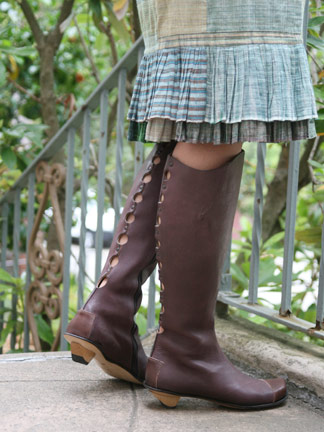 Well, turn back around, gal, and give yourself a break and a gorgeous pair of boots! I own these wood-heeled beauties and wear them all the time! Surely, your thrifty mom or penny-pinching Sister Mary Francis would approve of your skipping past the original price of $498 to a sweet $398!
Most people I know are always on the hunt for a shoe they can slip on to go grocery shopping or into the suitcase for a vacation of strolling and sightseeing. Our recommendation?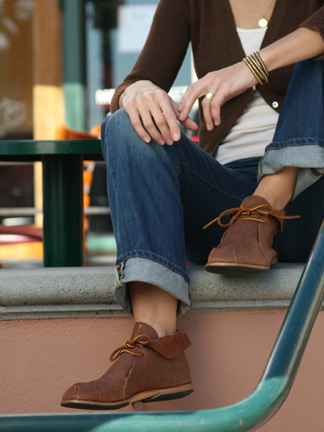 Cydwoq's Tibet, which is equally comfortable walking miles through the narrow streets of Venice or the wide aisles of IKEA! Wonderful at $268, this go-everywhere ankle boot will have your feet and your bank account feeling healthy at $214!
And that's just a smattering of the cool deals Ped has to warm up your winter! In addition to Chie Mihara and Cydwoq, all Argila, Coclico, Giraudon, and Swedish Hasbeens styles are now on sale. And if you're jetting off on a tropical vacation (lucky you!!!), we have a few cute sandals left from last summer that will leave you with plenty of dinero in your pocket to buy froofy drinks on the beach!
Happy New Year! May 2010 be the best year ever!