Lighten up!
Is everyone out there as happy as I am about spring? When the trees leaf out and the grass turns green, all I want to do is leave my dark clothes in the closet and wear something light and breezy. That goes for my shoes and accessories, too. White, cream, and light metallics are so summery and fresh. (And for those of you who insist on not wearing white until after Easter, well, gals, it's this Sunday, so you're almost there…) Think bridal showers. Think afternoon tea parties on the verandah. Think dining al fresco with your sweetheart. Even if you usually wear all black all the time, why not surprise your friends and colleagues by doing the reverse? It's fun to shake things up! Here are a few of Ped's favorite ways to lighten the mood: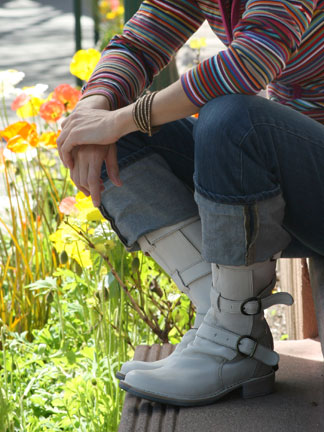 No, you're not dreaming—Ped now offers Fiorentini + Baker's Eternity boot in white (well, blanco in Italian)!!! Don't you love how it exudes retro flair, calling to mind 1960s go-go boots, and yet is still so modern and badass? Think how cute this style would look with a light cotton dress or skirt! CUTE!
But if you prefer something more traditionally lady-like, Chie Mihara has your number: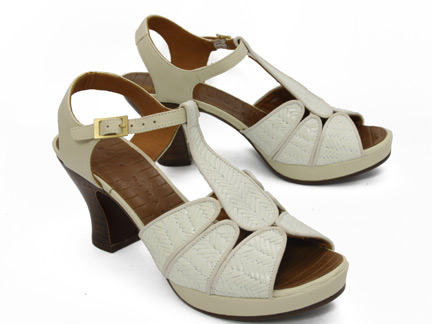 Feminine without a hint of prissiness, Chie's Levante t-strap sandal has such a sweet vintage air with its cream-colored woven leather. I especially like how the toe straps resemble flower petals folding in toward the center. Plus, the lift up front makes this heel a comfortable pleasure to wear.
For an edgier, artier sandal, consider the bronze version of Cydwoq's fabulous Elect: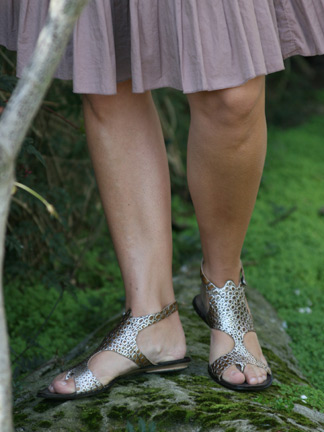 :
The silvery edges of the faux-crocodile leather take the Elect's gladiator-esque style into the stratosphere. Wear this number to a gallery opening, and we guarantee all eyes won't only be on the art!
Maybe what you really need, though, is a new bag to take you through the warm-weather months. Look no further than 49 Square Miles Winans Hobo: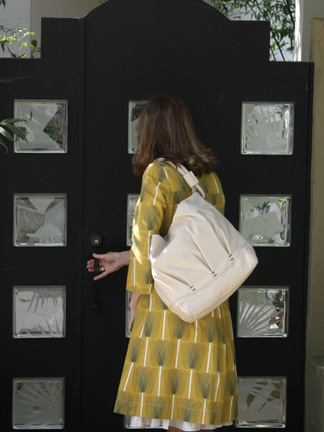 If you haven't touched a 49 Square Miles bag, you are in for a treat! The leather of this carry-all is as creamy and delicious as its color! Also, although you can't fully see the shoulder strap in the photo above, it loops through the bag and intertwines like a lovely vine (check "views" at the Ped site to see what I mean).
Speaking of vines, how breathtaking is Jamie Joseph's Cultured Pearl on a Vine ring?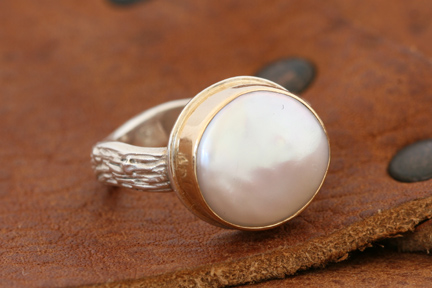 As lovely as a full moon on a spring night, this ring combines the smooth opulence of a pearl set in 14k gold with an organic vine of sterling silver. It's the perfect treat for celebrating the return of warm weather!
Tags: 49 Square Miles, bag, boots, bronze, Chie Mihara, cream, crocodile, Cydwoq Vintage, Elect, Eternity, Fiorentini + Baker, gold, hobo, Jamie Joseph, jewelry, leather, Levante, pearl, ring, sandals, silver, spring, summer, white, Winans