Tuesday, March 2nd, 2010
Whoohoo—everyone is having such a blast in the Ped warehouse with all the new shipments arriving! It's one thing to pick out what styles to offer from various designers, and it's another to have them in our hot little hands! Every box that lands on the doorstep guarantees another round of oohs and aahs when we open it.
A running theme in this season's sandals and shoes is a focus on the ankle. When I was little, I remember hearing people say a woman had "a well-turned ankle." I always loved that phrase! So, it's especially fun to know Ped's customers are going to have ankles worth a second look this season! Whether wrapped in laces or encircled with sexy straps, the ankles of anyone wearing one the following numbers are destined to be "well-turned."
Lots of Ped fans love Cydwoq's Bare sandal. Well, Cydwoq's Rafi has taken the best of the Bare and amped up the heat by adding an ankle strap. Behold the new Naked: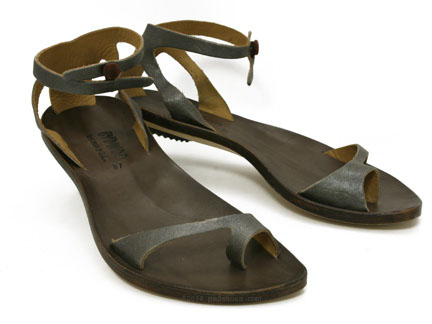 S-s-s-sizzling! Say no more.
Speaking of Cydwoq, the ever-popular Defend is back this year, sporting a sassy new copper color: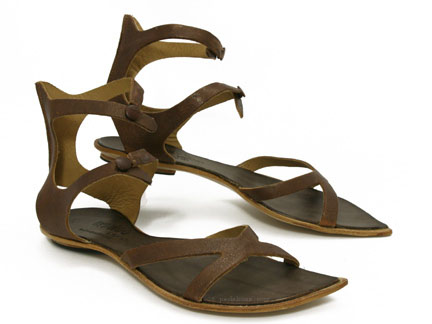 Two, two, two ankle straps are better than one! Well, for some gals, at least. (As Tim Gunn would say, "Chacon a son gout.")
You say you want even more? Trippen hears you! Get an eyeful of the gorgeous Exotic wedge: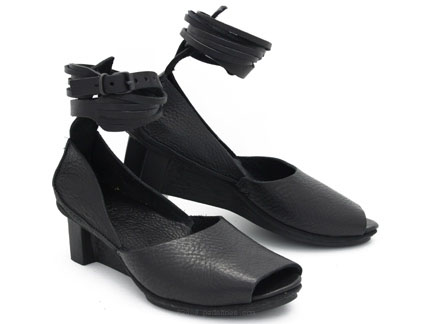 Now that's a strappy ankle strap (don't worry, it's not as complicated as it looks)! And this peep-toe stands on Trippen's oh-so-comfortable t-shaped wedge. Sexy and comfortable—that's the way we like it at Ped!
But maybe you're one of those gals who lives for clogs, in which case, Trippen hears you again! How cool is the wooden sole on Trippen's new Ritzy?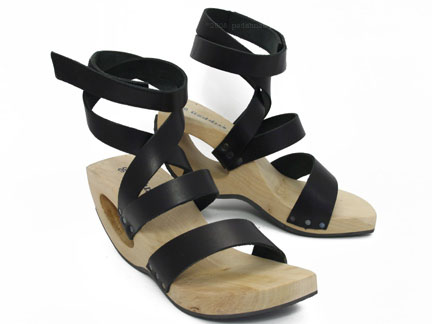 We just can't get enough of that window in the heel! We love how its airiness finds an echo in the way the ankle strap wraps.
Speaking of wrapping, Trippen also excels at designing styles with laces that twine and vine around your ankle. Case in point, the cuter-than-cute Fish: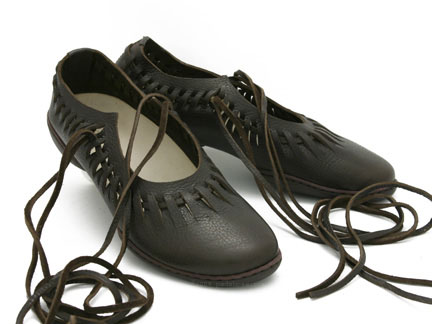 We love how Trippen leaves the way you wrap this flat's double laces to your whim—vine and tie them in front, twine and tie them in back, whatever you fancy.
If you're a Fiorentini + Baker fan (and who isn't?), you're going to swoon over the gladiator-inspired Tessa: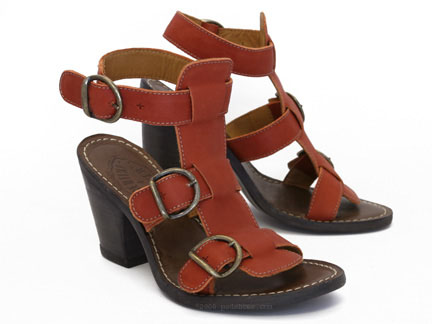 Now that's a sandal guaranteed to turn your ankle into an attention magnet! Wow–and it's red, our favorite, although it also comes in black.
Still we know some Ped gals prefer to be a little more understated. Argila's Elsie is demure without being a bit boring (it's got that girl-next-door sex appeal going for it):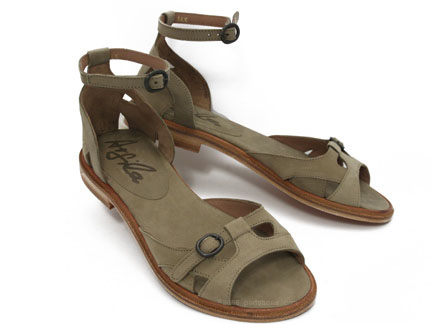 So pretty! Plus, it's wonderful to wear and will go with pretty much everything in your spring and summer wardrobe.
These are just a few angles on how to enhance your ankles! Click over to Ped to find even more ways to get that well-turned look! We know you're going to heat up the joint!