Tuesday, August 11th, 2009
We can't help it—whenever August rolls around we get nostalgic for back-to-school shopping. We used to love picking out notebooks, pens and pencils, and three-ring binders. But the most important item, of course, was the lunchbox and matching thermos! At Ped HQ, we've been talking about how we might recapture a little of that magic, and we thought, "Well, every grown-up gal could always use a new bag to get her fall off on the right foot!" So, voila, we bring you the Ped Bag Sale!
From now until August 19, all of the beautiful slings, totes, and satchels from Cydwoq, 49 Square Miles, and Jutta Neumann are all 25% off!!! Here are just a few of the lovelies we're offering at "back-to-school" prices: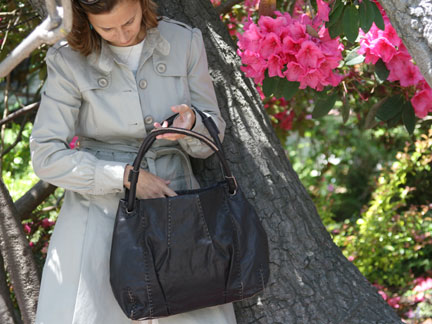 When we laid eyes on the Kerouac Satchel from 49 Square Miles, it was love at first sight! It is one beautiful bag—large enough to hold everything you need but not oversized and awkward. The way the handles lace through the accordion-pleated sides is just so cool. And the leather, aahhhhh, the leather is so deliciously supple, you'll have a hard time not touching it (but why resist?). Well worth the original price of $548, it's a steal at $411! (But we love you, so it's okay.)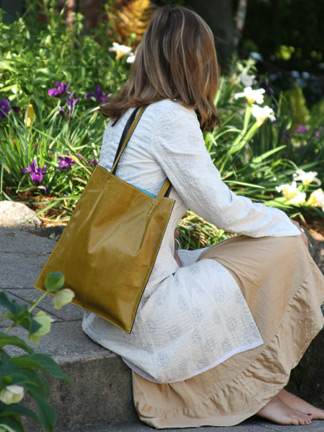 For those of you who like a lighter bag (and who manage to leave the kitchen sink where it belongs in the kitchen), Jutta Neumann's Oslo Bag is simplicity incarnate. It has room for the necessities you need in a day but won't weigh you down. Plus, we love the surprise of the contrasting suede lining—see that glimpse of brilliant turquoise up there? And Jutta's craftsmanship is unparalleled. Pretty at $318, it's positively radiant at $199!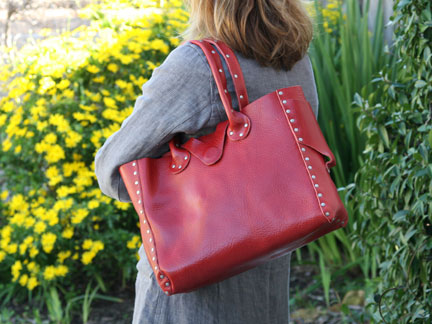 Maybe you really are heading back to school as a teacher, grad student, or professor, in which case Cydwoq's Bright Bag makes a great campus companion. A Ped classic, loved by so many, the all-rivet construction—not a stitch to be seen—makes this bag an endurance queen, and its capacious interior is large enough for files, a few books, and even a small laptop. Smart at $358, it's brilliant at $268!
Jump on over to Ped's main site to see all the other beautiful bags waiting to tote your goods around town! But remember, to bag your favorite before the sale ends on August 19. What a way to say "see ya" to summer and "hey there" to fall!