Friday, March 4th, 2011
Hello to Ped fans from the flood of treasures deluging the Ped warehouse! Fantastic new things for spring and summer are arriving as fast as we can open the boxes!
When we started unpacking Trippen's latest, though, everything came to a momentary halt while we all gathered around to smile. Such innovation! Such fun! Such sheer funkiness that makes everyone want to dance! The fact that Trippen is socially committed to treating its workers well and making shoes with as little environmental impact as possible makes us love them all the more! Give it up for German ingenuity and genuine ethics!
Here, for your viewing—and wearing!—pleasure, are a few new Trippen favorites:
Embodying everything we like about Trippen, the new Match is the perfect kick-around shoe for spring (and every other season, come to think of it):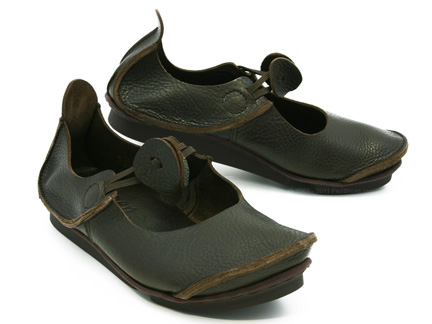 Constructed on Trippen's "penna" rubber sole, this pebbled brown flat will keep you light on your feet. We love the exposed seams and the back-to-back button closure in front!
Another winner in the lightweight category is the Trippen Sioux: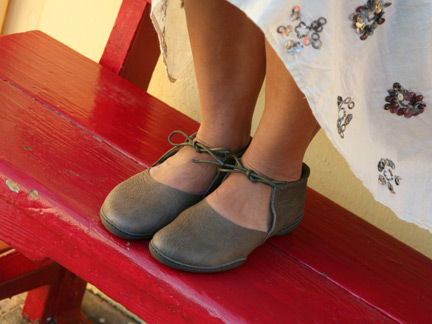 So soft and utterly featherweight, this simple leather charmer redefines "comfortable." Once you wear it,  we predict the rest of your shoes are going to get a little dusty.
Another great wear-everywhere shoe, also built on Trippen's "cups" rubber sole, is the Knife: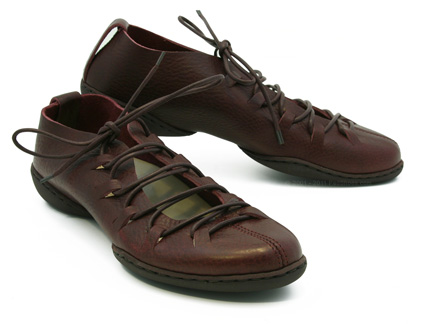 What's fantastic about the lacing is it not only looks great, but it also adjusts to accommodate almost any foot width. Form and function = the best!
For those of you looking for little more height and a jolt of urban edge, check out Trippen's Tarantula: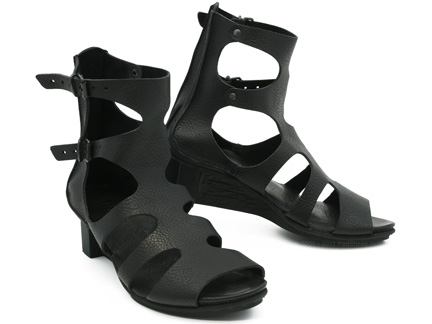 Not nearly as terrifying as a big, hairy spider, but heart-stopping in its own way, the Tarantula will have all eyes on you! But you'll be comfortable in the spotlight since this stunning sandal boot stands on Trippen's super-cushy 1.75″ t-shaped rubber wedge.
It's hard to single out one design, but perhaps the favorite of all our favorites is Trippen's new Good: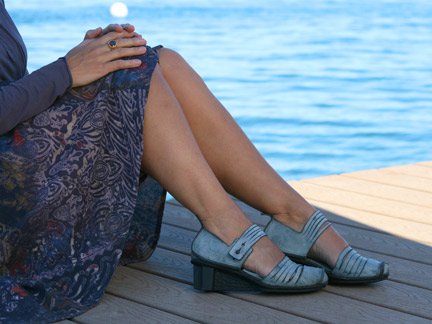 This sliced and spiced interpretation of the classic mary jane is off the hook! Plus, we adore the "black ice" leather—a color like no other! Too cool!
And lots more Trippen fabulousness  resides over at Ped's main site! So click over, and put a German spring in your step this spring!
By the way, this week's "sweet treat" is Trippen's Medea Boot, which looks terrific any season! (Ped fans know I love boots with summer dresses!) Simply click "be sweet to your feet" in the upper right corner of any Ped page, to arrive at the Medea with the discount code that will enable you to take 20% off at checkout! Give the people behind you something to see, while you give your feet a gorgeous and comfortable treat!
Tweet