Wednesday, September 10th, 2008
As Ped's summer sale continues (stock is getting low, so jump on it while you can), we're getting in big boxes of what we love best: BOOTS!!! Ankle boots, in particular, are smokin' hot this year, but there are also a lot of gorgeous tall and mid-calf boots ready to style up the pavement. Every day, a few new designs arrive, and I find myself wondering how to decide which to buy for myself. It is the best boot year ever! Here are just a few of my new BFFs–Boot Friends Forever (if I posted all the ones I love, though, I'd be here all day).
For sheer sizzle, Coclico is definitely cooking with gas. Last year, they brought us the stellar Mick (which we happily ordered again this season for any of you who missed it). This year, we're swooning over the tall Obama: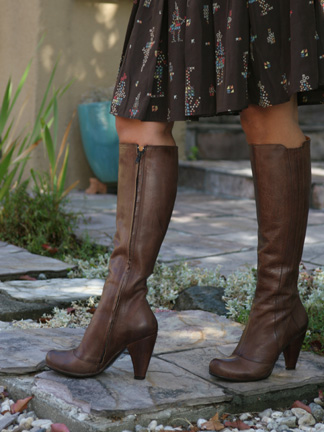 and the ankle-height Ophelia: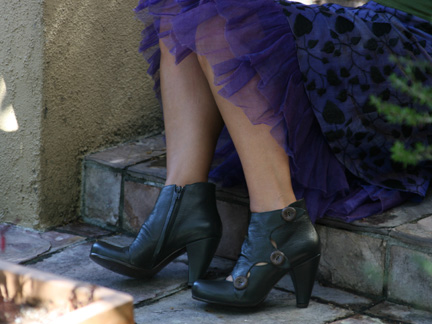 We've also got a new line, NDC, a Belgian company that uses the loveliest leather to handcraft their footwear. Check out the gorgeous green Emily (you know us– we so love green…):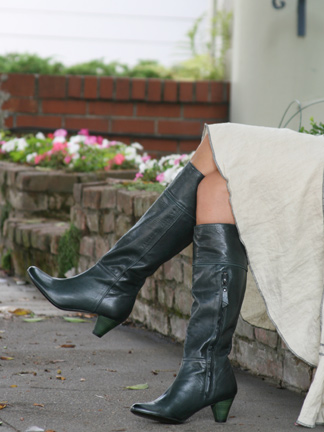 The Caitlin is another NDC style that's captured Ped's heart because it looks both badass and sophisticated all at once (kind of like the way I feel most days). And the suede is something else: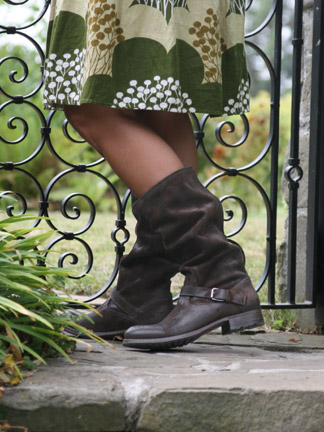 And, finally, I give you two Cydwoq Vintage styles because Rafi is really outdoing himself this season with the new heeled styles. This tall Pine Boot is a wonder of beautifully pieced-together leather (click through to Ped's site and go to "Views" to see just what I mean–or just click "Views" there to the left or here– see how easy I made that for you?). I love that its neutral combination of grey and bronze goes with everything: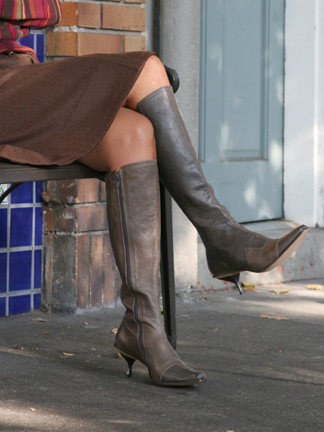 And, last but not least (and not even last since I haven't gotten to Ped's amazing collection of Fiorentini + Baker boots or our Trippen selection), it's back to green for me with this sweet Solid Bootie, which is so, so sexy.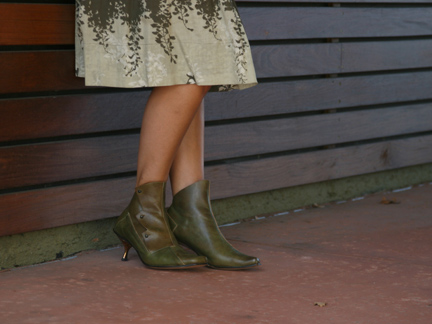 Normally, I don't look forward to cold weather, but this year there are  not enough chilly days ahead to wear all the boots I want to put on my feet! The great thing about Ped's boots, though is they'll all look and feel just as good when they come out of the closet next year! Timeless quality–Ped's committed to it.