Wednesday, November 5th, 2008
Hi Dayna,
Remember me, I'm the Eli boots that you shipped to NYC last week. I've been having the best time with Nicole. We went to Central Park this weekend to walk in the leaves, down to the cobblestone streets of Soho to shop and then to Moma to look at art- see my reflection in this Robert Morris piece. Today I even went to vote. Turns out I look great with an Obama shirt and jeans. 
Thanks for finding me a good home, Nicole just loves me.
xoxo,
Nicole's F+B 'Eli' boot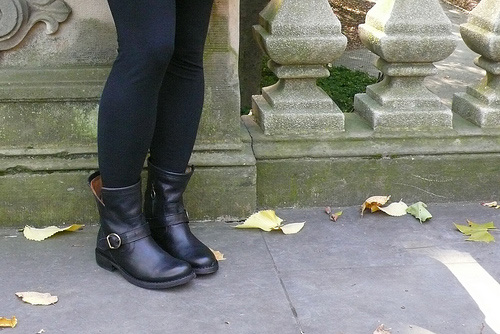 Here we are spicing up the concrete.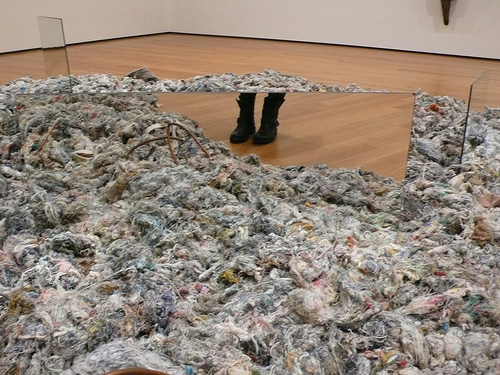 And here we are making the art even artier at MOMA.