Tuesday, April 17th, 2012
Ped fans, it's no secret, we love C O L O R !!!! Granted, a neutral go-to shoe has its place in every woman's closet, but slipping on a sandal, oxford, or boot in a knock-'em-dead hue is a sure-fire way to lift your spirits!
So we present a Ped ode to Roy G. Biv, patron saint of all things colorful!
R is for red, revved up and ready to go, all of which describe the new Cydwoq Indies!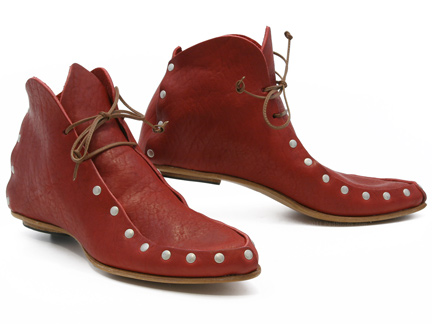 R is also for riveting, which describes this boot both figuratively and literally since the construction is all rivets—not one stitch!
O is for orange (Laura's favorite!), so juicy in Fiorentini + Baker's Elgin Boot: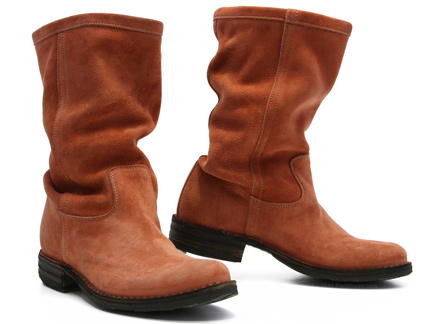 Although F +B calls this shade "Indian Red," it's a lovely and soft orange reminiscent of canyons at sunset. The perfect boot to wear with a floaty summer dress!
Y is for yellow, one of the "it" colors this season. Yellow always makes us smile, and Cydwoq's Submit makes us smile even wider!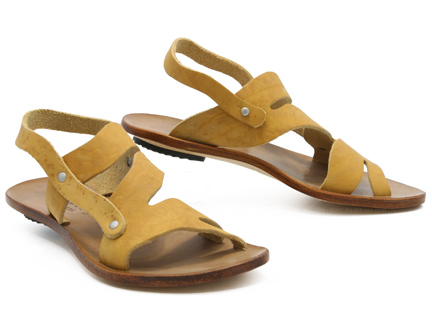 A great everyday sandal, the Submit is one to leave by the door (especially if that door is at a beach house)! Slip it on and off you go!
G is for green (Dayna's favorite!) and all things good and growing. G is also for Germany, the birthplace of Trippen's Fountain:
Let your cutting-edge style bust out like leaves in spring when you lace up this boot! Steal the scene with your green!
B is for blue, which exudes mystery and romance in a heel like Accessoire's Safari: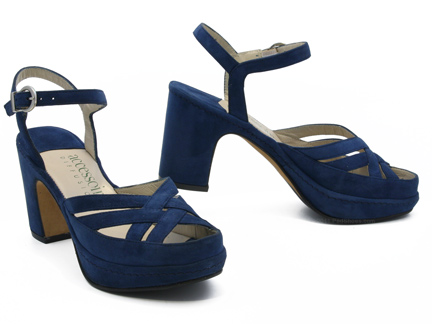 What a way to make an entrance! Old Hollywood glamour is alive and sizzling in the Safari!
I is for indigo, the inky rich hue that's almost black but not quite and much more interesting. Exhibit A (or should we say I): the Trippen Aloe.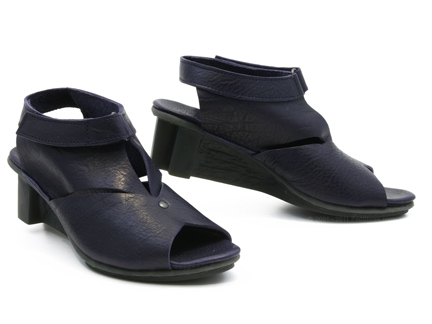 See what we mean? What a delicious color for a tasty style that easily transitions from spring to summer to fall!
V is for violet, a color that always inspires oohs and aahs! How lovely it looks on Accessoire's Sagan: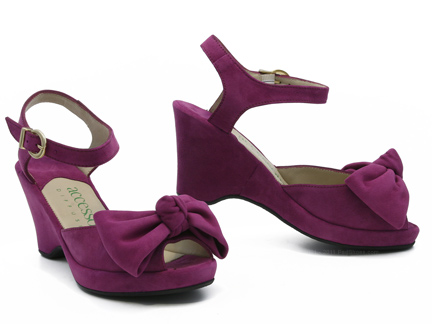 Tres chic! Buckle up this girly wedge, and feel the love as the compliments cascade over you!
All hail Roy G. Biv! And when you wear any of the above beauties, your feet will feel as good as the gold in the pot at the end of the rainbow!
(Psst, have you checked out this week's Sweet Treat? It's Coclico's knockout Klucia! Simply click "be sweet to your feet" in the upper right corner of any Ped page to arrive at the Klucia with the magic code that brings 20% off at checkout! Set off sparks and break some hearts!)